Gwen Stefani Looks Identical to Marilyn Monroe in Her New Music Video with Fiancé Blake Shelton
Former No Doubt vocalist and "The Voice" coach Gwen Stefani looks like a present-day version of the iconic Hollywood diva Marilyn Monroe in this throwback music video with her fiancé.
It's been three years since 51-year-old singer and media personality Gwen Stefani's fourth studio album as a solo artist and her first full-length Christmas album was released in October 2017.
The album, titled "You Make It Feel Like Christmas," has been reissued on two occasions, first in 2018 and last in 2020, with the latest deluxe edition of it including two new singles for this holiday season.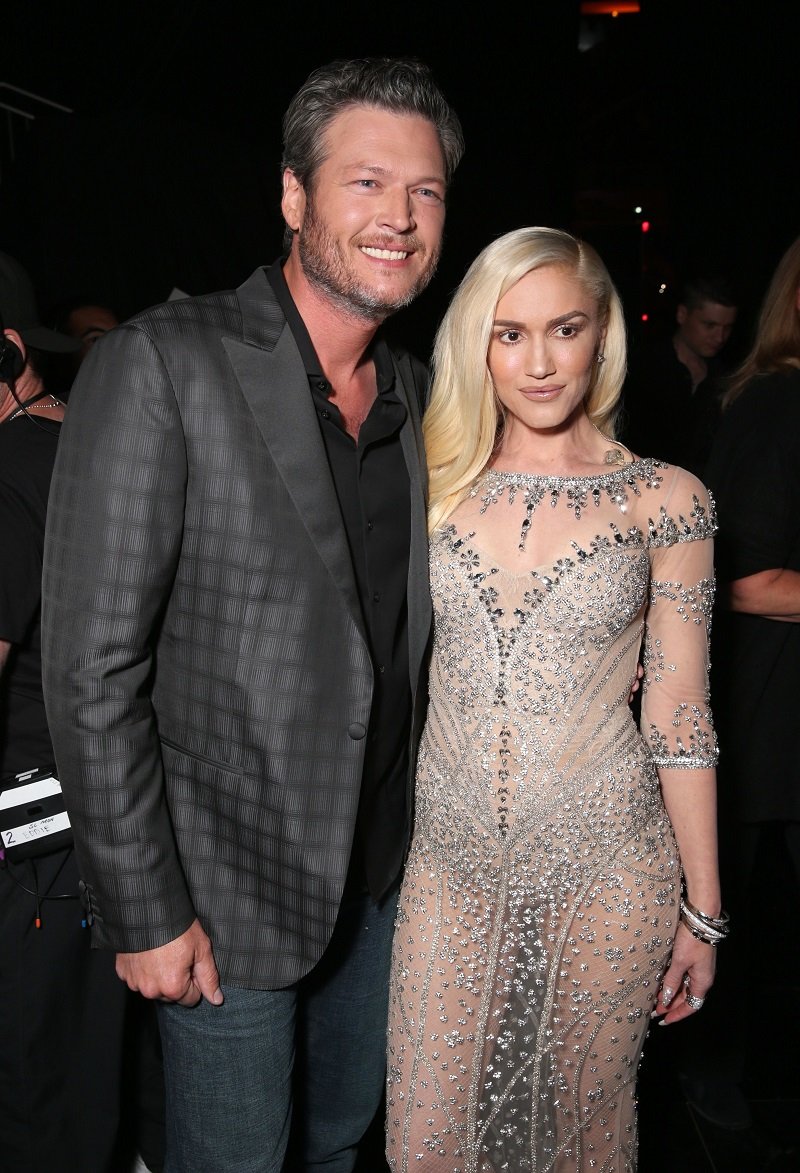 In 2018, to mark the first anniversary of the record, and its first reissue, Stefani released the title track, co-written by her husband, 44-year-old country singer Blake Shelton (who is also featured as a singer in the track) as a single, along with a promotional music video.
The video in question perfectly captured the Christmas spirit as well as the adorable relationship that this celebrity couple enjoys, becoming an instant classic and a fan favorite that is always great to look back at.
Stefani's latest Holiday-themed single debuted less than one month after she and Shelton finally became engaged to marry.
It starts with Stefani and Shelton riding together in a sport's car through a winter landscape with a freshly-cut Christmas tree sitting between them, and then it switches to a big-band Jazz era setting, with children musicians and dancers accompanying them dressed as Santa Claus.
As of the starring couple, Shelton looks like a modern-day Sinatra in a black tuxedo, while Stefani channels her best Marilyn Monroe with her platinum blonde hairdo, long white gloves, and a long and elegant white dress.
Other scenes include the couple making snowmen in a snow-covered field, and the two fooling around during their Christmas Eve dinner, with the video closing with a funny moment in which Shelton seems to be jealous of Santa Claus himself.
2020 DELUXE EDITION
The 2020 reissue deluxe edition of "You Make It Feel Like Christmas" features two additional songs, completing 19 tracks. One is "Sleigh Ride," and the other is "Here This Christmas," the promotional single that comes along with its own music video.
"Here This Christmas" was released on November 17, 2020, ahead of the album release, and it will also serve as the theme song for Hallmark Channel's annual Christmas special.
On said date, an excited Stefani took to her Instagram feed to share a preview of the song, a collaboration with Ryan Tedder, as a way to promote the latest reissue of her successful album.
UPCOMING WEDDING
Stefani's latest Holiday-themed single debuted less than one month after she and Shelton finally became engaged to marry, following five years as an established celebrity couple.
On October 27, both Stefani and Shelton took to their respective social media profiles to share the same snapshot of the two sharing a loving kiss at their home's chapel after he got on one knee and she said "yes."