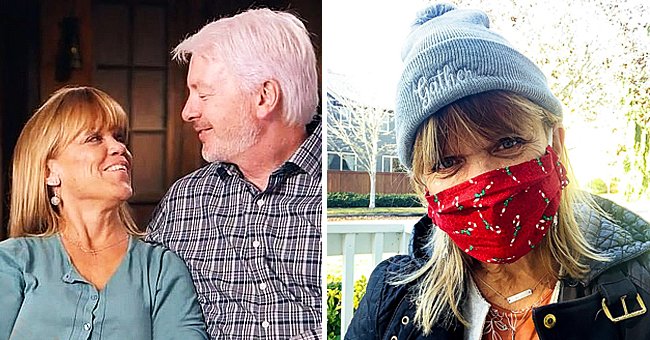 instagram.com/amyjroloff
Amy Roloff Urges Fans to Stay Safe This Holiday Season While Posing in Cute Christmas Face-Mask

Reality star and matriarch Amy Roloff joyously promoted the wearing of masks and urged her fans to stay safe with a lovely selfie photo of her wearing a holiday-themed mask.
Amy Roloff is deep in holiday spirits and is more than determined to spread the cheer to everyone possible. However, not without making sure they keep safe amid the ongoing COVID-19 pandemic.
Yesterday, the Roloff matriarch warmed hearts on her timeline with a lovely selfie of her wearing a cute Christmas themed-mask. The outdoor image showed Amy covered up in a black leather bomber jacket.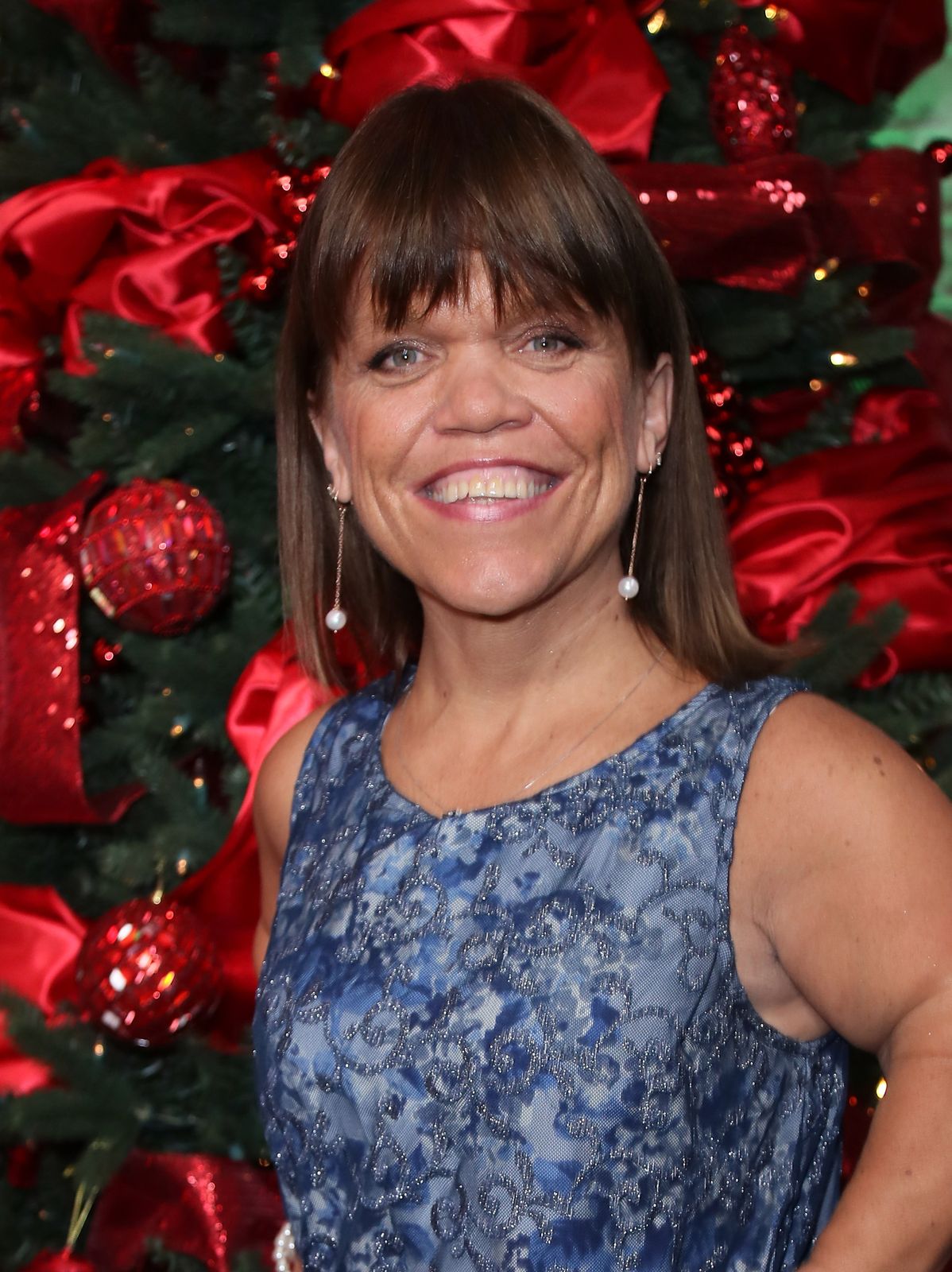 TV personality Amy Roloff at Hollywood Today Live at W Hollywood on December 13, 2016 | Photo: Getty Images
She wore it over a brown outfit and had a grey beanie with the word "gather" embroidered on it. The 55-year-old had on a cute red face mask with candy canes and green ribbon patterns.
Amy accessorized with a simple double necklace with a cross pendant and styled her trademark blonde hair in a fringe that escaped her beanie. In the accompanying caption, Amy advised her followers to keep safe, writing:
"Stay safe this holiday season with handcrafted masks made right here in Oregon."
Despite having divorced for more than four years, [Amy and Matt] still clash over the property which they co-own.
She explained that the mask was made from 100% cotton and featured an additional filter material layer. Each pack contained three different holiday themes, and one can request non-holiday patterns.
Season 21 of the Roloff's TLC reality show, "Little People, Big World," which premiered on September 29, saw tension among family members for the legendary Roloff farm, especially between former couple Amy and Matt.
Despite having divorced for more than four years, the duo still clashes over the property which they co-own. In a teaser for season 21, Amy was seen packing her belongings from the family farmhouse.
She expressed her sadness at how almost 30 years of her life could fit into a box. While she officially moved out, Amy is still listed as a co-owner of the farmland.
This has led to a lingering rift between her and Matt. The couple was seen arguing about the property, with Amy defensively reminding her ex-husband that they both invested in it.
Amid the tension between the former couple, fans were shocked to see in the season finale, which aired in October, that son Zach Roloff is interested in buying the property.
The father-of-two noted that he had been thinking of purchasing the farm for his family because he wants his kids, Jackson and Lilah Ray, to grow up on the property as he did.
While discussing his intentions with his parents, Amy didn't handle it well. She disclosed being shocked by his suggestion because Jeremy also made the same request, which changed how she sees the property.
Away from the property dispute, Amy has had to postpone her wedding to her fiancé Chris Marek due to the ongoing pandemic. According to Zach, the lovebirds have plans to walk down the aisle next summer.
Please fill in your e-mail so we can share with you our top stories!