'New Edition's' Ronnie DeVoe's Twin Sons Sing Their Own Song about Finger Painting — So Cute!
The twin sons of singer Ronnie DeVoe, popularly known for being a member of the R&B/pop group New Edition, were seen singing a made-up song about finger painting in a new wholesome Instagram video. 
Looking at Ronnie DeVoe's adorable twin sons, it is apt to say that the apple did not fall too far from the tree. With several posts on their very own Instagram feeds, it is evident that the sweet boys are quite the talented pair. 
In the most recent display of their many gifts, they showed off their singing and painting skills in a wholesome Instagram video. They were sitting at a table by the window having a fun time making art.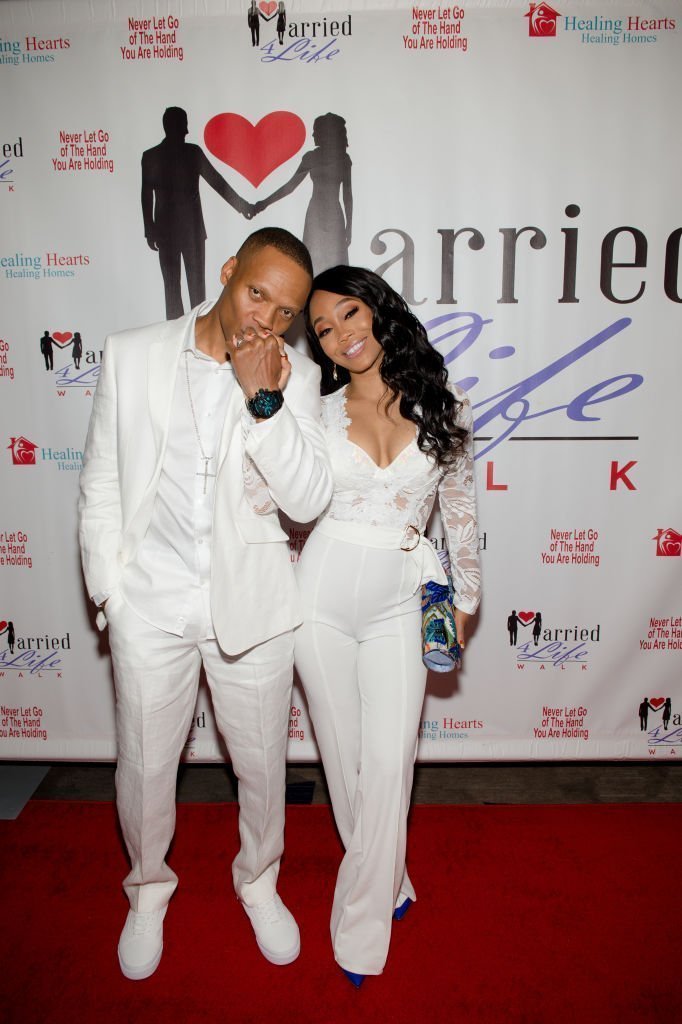 Clad in tank tops and matching shorts, their hands were covered in red and blue paint as they excitedly made handprints on a piece of cardboard while their proud mother, singer Shamari Fears, recorded. 
As they worked, they creatively struck up a happy work song that chronicled their love for finger painting, singing it over and over again, much to their mother's delight. Beneath the video was the caption: 
"We love finger painting so much we wrote a song about it! ?? ? #DeVoeTwins ????"
The little boys have garnered quite the attention over the years, amassing over 60,000 IG followers. Their account was created soon after they were born, and it featured several sweet photos of the identical toddlers.
In one of the photos, they were seen lying down on a brown sofa together, dressed in adorable bright orange hoodies. In another cute shot, both babies were clad in matching striped hoodies as they smiled widely. 
The couple, who once had an open marriage, clearly have all the love to give Ronald and Roman.
The love for the sweet tots, however, did not just stop at both parents. Their uncle and godfather were seen carrying the bundles of joy in another wholesome Instagram photo in early 2018. 
One year after their birth, the proud parents still kept the fans up to date. They posted an adorable photo of the boys huddled together on a furry picture, dressed in matching outfits as usual. 
There was also another delightful Christmas snapshot of them dressed in bright red holiday-inspired onesies and grey beanies with cute white antlers. They both had contrasting facial expressions as they sat on a brown sofa. 
Looking at these lovely photos, it is almost hard to forget their one-year birthday which took place on July 17, 2018. To show the world just how much they loved their kids, DeVoe and Fears threw an all-out bash complete with balloons, food, and all the love. 
The excited mother once again took to Instagram to share photos from the fun party. In the shot, she and her husband were seen carrying the twins while dressed in full white outfits and crowns.
The couple, who once had an open marriage, clearly have all the love to give Ronald and Roman. They have also built an unbreakable bond over the years, so it is safe to say that they are a match made in heaven.