Michael Jordan's Daughter Made Him a Grandpa — Look inside Jasmine Jordan's Life as a Mom of 1
NBA legend Michael Jordan's daughter Jasmine Jordan and Rakeem Christmas welcomed their first child together and made him a grandfather.
On May 5, 2019, Jasmine Jordan and Rakeem Christmas welcomed their first child, Rakeem Jr., and coincidentally made NBA icon Michael Jordan a grandfather for the first time.
Jasmine, 28, Michael's oldest daughter, has been sharing her journey into motherhood with her followers on Instagram, giving them a glimpse into the family's life.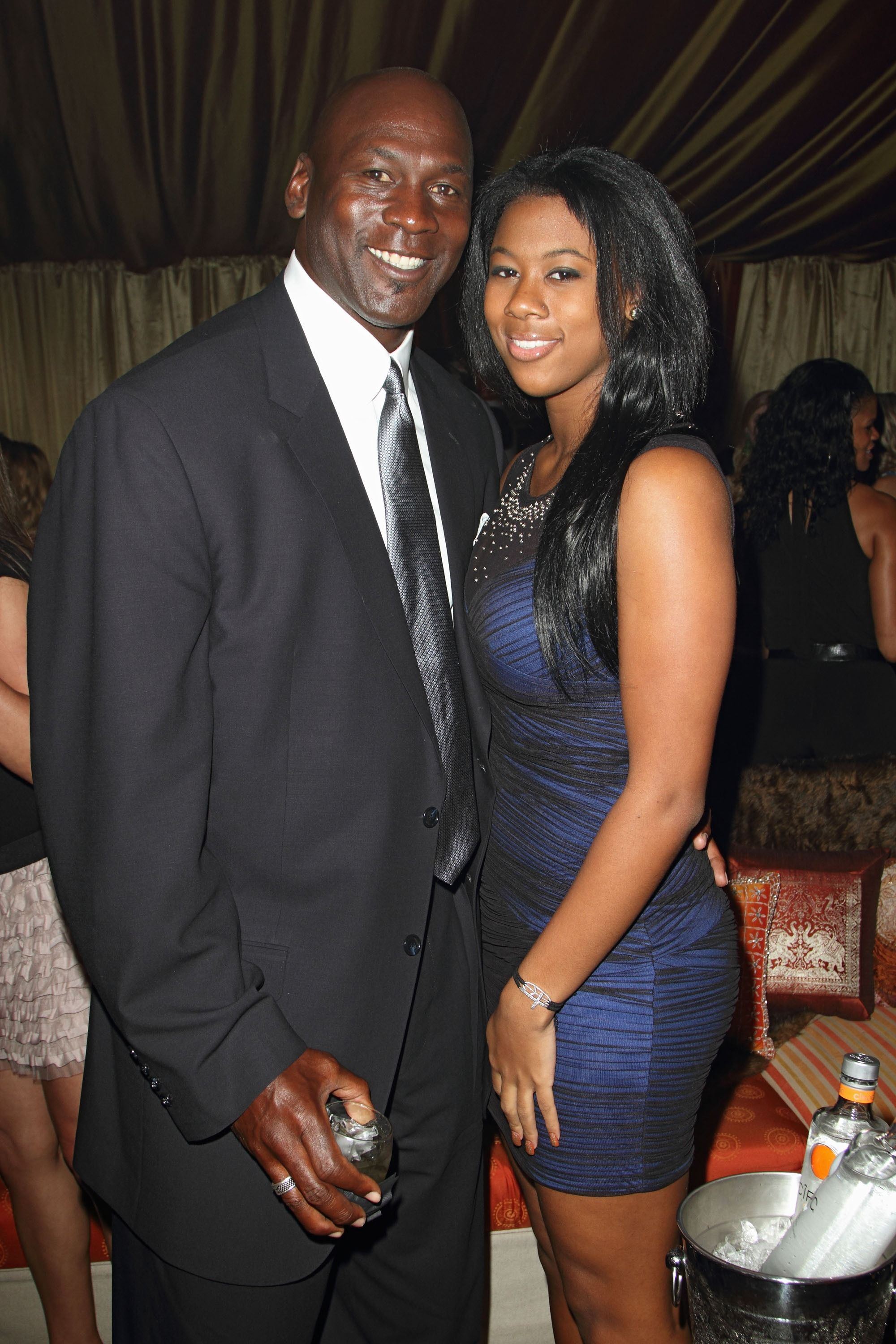 MOTHERHOOD
Jasmine and Rakeem have been engaged since early 2018 and announced that they were expecting a baby on Christmas Day of the same year.
The couple has been together since they met at Syracuse University where Jasmine was studying sports management. They were each other's first friends at college, but their feelings gradually changed and they fell in love.
Jasmine is an executive at Nike Jordan brand
PLAYER
Like Michael Jordan, Rakeem Sr. is a basketball player and has developed his career overseas, playing in New Zealand, the Philippines, and Turkey.
The player was signed in November 2020 by the Yulon Dinos and will be playing in Taiwan. It is likely that Jasmine and little Rakeem Jr. will be accompanying him to the Far East.
PROTECTING HER BOY
Although Jasmine has shared sweet snaps of herself with her fiancé and baby on Instagram, she protects her son's privacy and never shows little Rakeem's face. 
Jasmine was raised in the spotlight of her father's fame and is determined that Rakeem Jr. will have the privilege of anonymity if he wants it. Jasmine is an executive at Nike's Jordan Brand, and also works with her dad's NBA team, the Charlotte Hornets.
FAMOUS GRANDPA
Jasmine has revealed that Michael, 57, who has twin six-year-old daughters with his second wife Yvette Prieto, was initially hesitant about having anyone call him "grandpa."
But after meeting little Rakeem Jr., his Airness' heart melted. Despite the social distancing, Michael is in daily contact with his 20-month-old grandson through Zoom and FaceTime. 
Jasmine posted a sweet tribute to her father on Father's Day sharing a snap that showed Michael holding her up as a baby. Jasmine revealed that she and Rakeem Jr. are so alike that they look like twins.
Rakeem Sr. and Jasmine had their wedding plans overturned by the COVID-19 pandemic, but are hoping to tie the knot in September 2021. 
Jasmine's mother, Juanita, is a doting granny to tiny Rakeem. Juanita and Michael had met in 1985 and married in 1989 after the birth of their first child, son Jeffrey. 
After 17 years of marriage, the two divorced and their relationship was barely touched on in the ESPN docuseries, "The Last Dance."