John Boyega & Letitia Wright Open up about Their 10-Year Friendship — Here's What They Revealed
Letitia Wright and John Boyega both snagged notable roles in Amazon Prime's "Small Axe," but the two actors also share a similar vision and a friendship going back a decade.
John Boyega and Letitia Wright have busy careers due to the notable screentime in "Star Wars" and "Black Panther," respectively. But they have more in common than snagging powerful roles.
Ten years ago, the two actors met at the Identity School of Acting in London. After class, they used to converse over the class matter at McDonald's, and so they became friends. 
FRIENDS MAKING A SPLASH
Boyega, also known as Finn in "Star Wars," made his debut in "The Force Awakens" in 2015, and he recalled the time they spent together while in London. During a new interview with People, he gushed:
"Classes weren't enough time with each other. I remember speaking at McDonald's about a lot of things. It was like a motivational session after each class."
SIMILAR ROOTS
Both grew up in London to immigrant families. Boyega's family originates from Nigeria while Wright's family comes from Guyana, and she grew up having female idols such as Stella McCartney and Rihanna.
Now in Steve McQueen's anthology about Black history in Britain called "Small Axe," the pair are playing social justice heroes. While Wright and Boyega enjoyed the research, meeting the real-life counterparts they portray was special.
MEETINGS THAT CHANGE
While Wright won an NAACP Image Award for Outstanding Breakthrough Performance for her role in "Black Panther," she plays a different role in McQueen's "Mangrove." 
Portraying Aletheia Jones-LeCointe, a leader of the Black Panther Party in the 1960s and 1970s, Wright met the real-life biochemist and mother, who she described as inspiring and "amazing" because she lived her truth without asking permission.
Meanwhile, the "Star Wars" actor who earned his National Diploma in Performing Arts at South Thames College, steps into the shoes of Leroy Logan, the pioneering London police officer. Meeting Logan is a highlight for Boyega who said:
"He has done so much work where I grew up in South London. I am very much a product of some of his hard work in the community."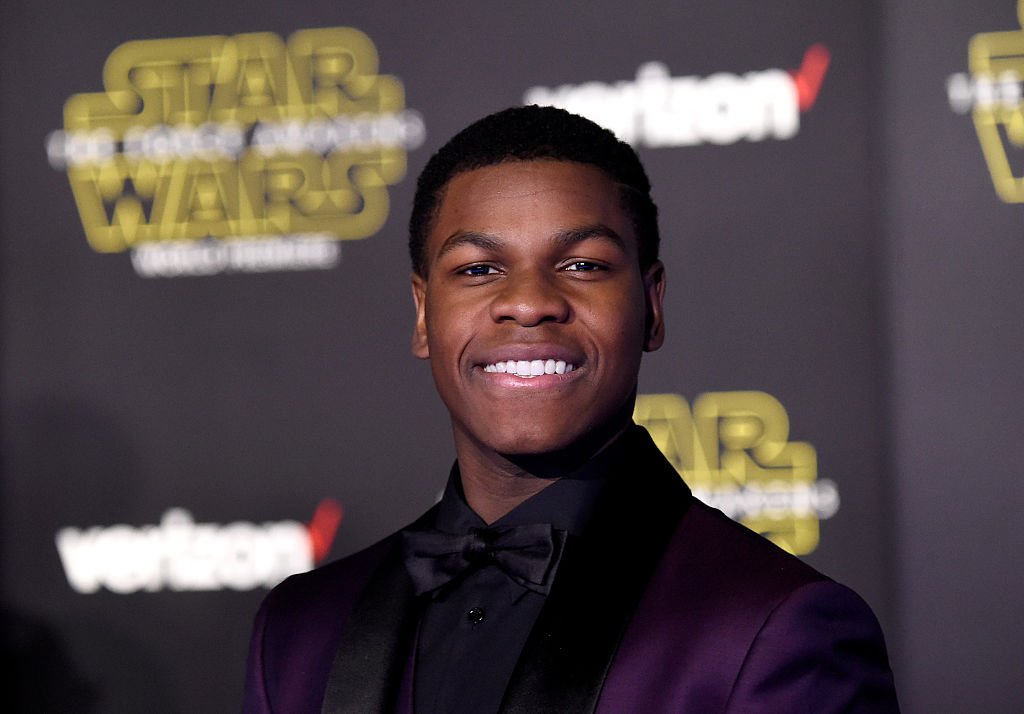 MORE ON BOYEGA
Boyega, who became actively involved in the Black Lives Matter movement, knew he wanted to be an actor since childhood. Born in March 1992, he performed in his first production at the age of nine at the local performing arts center in London.
With his breakout role in "Attack the Block" in 2011, Boyega went on to star in a variety of productions of which notably includes the "Star Wars" franchise.