Kelly Ripa Posts First Photo with Her Husband Mark Consuelos after Being Separated for Months
There is surely no place like home, and this is proven in the Consuelos clan reunion. After months apart, the co-host of the "LIVE with Ryan and Kelly" show, Kelly Ripa, and her partner, Mark Consuelos, enjoy time with family.
Famous actress Kelly Ripa updated her Instagram story as she posted a cute picture with her family having dinner while announcing her husband, Mark Consuelos' return. She captioned:
"Sunday dinners with #daddy @instasuelos."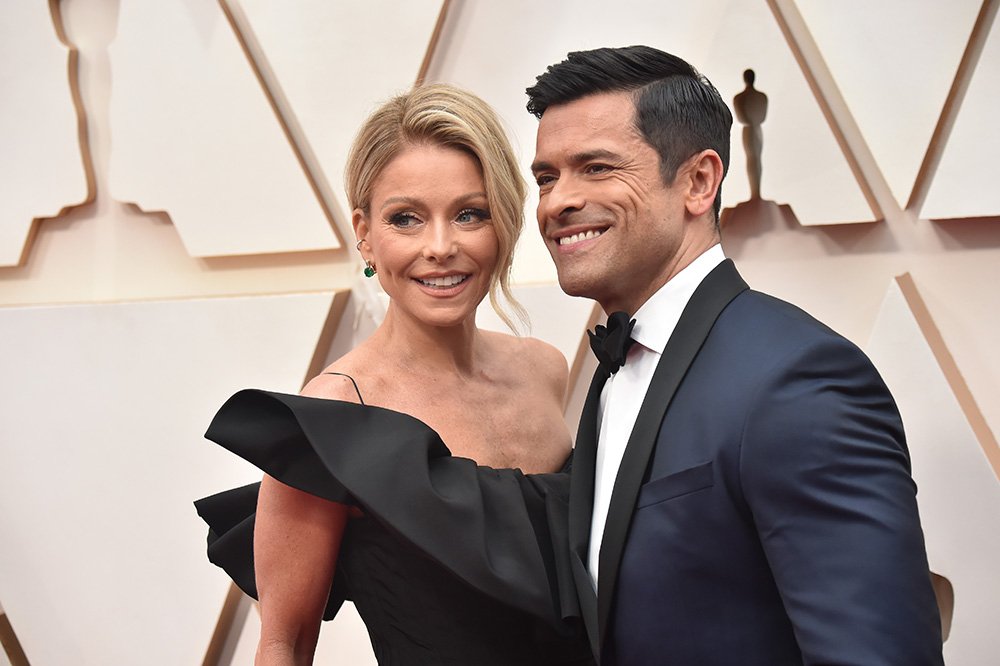 The picture revealed the happy family at a table in their dining room, filled with sumptuous dishes as they smiled warmly at the camera. Pleased fans were not left out on this fun moment as a certain fan commented:
"@dailkyle wants to know what's FA DINNER!?"
In high spirits, the star replied: "tacos y tamales." While some fans' mouths watered for the dishes on the table, other followers expressed joy in seeing the Consuelos clan reunite.
With Ripa's reflection, who was the photographer, in the mirror, and the room's simple setting as the background, the family seemed to be enjoying a good time together.
Mark had a quirky tattoo done so he could show his wife at their reunion.
The picture captured on the 6th of December attracted over 109k likes and displayed the household in black round necks with the patriarch, Mark, seated happily in the middle of friends and family.
The lovely couple, Ripa and Mark, who have been married for 24 years and have three children, had a huge reason to celebrate as they had been living separately.
As the 49-year-old father filmed "Riverdale" in Vancouver, his wife, Ripa, worked in New York. After a display of endless affection between the duo on social media, they looked forward to a family reunion.
Quality time with family is an important virtue for the Consuelos clan as they had initially celebrated Thanksgiving together through a Facetime call due to the pandemic.
The mother of three took to Instagram to share some memorable shots of the time spent with her husband, children, and extended family as they conversed with Mark's parents as well as hers.
Beyond the family reunion, Mark and his wife, Ripa, who are still deeply in love, anticipated their reunion after their busy schedules and pandemic guidelines kept them apart.
While the 50-year-old actress showed off a picture of her Christmas tree while awaiting her husband's return, Mark had a quirky tattoo done so he could show his wife at their reunion.
There is no doubt that the love in the Consuelos family doesn't fade but waxes stronger, seeing as they have continued their love journey for 22 years.