Here's How Selma Blair Feels about Receiving MTV's 'GOAT Kiss' Award with Sarah Michelle Gellar
Actress Selma Blair has had several memorable roles and movies under her belt over an impressive career. However, she recently got honored for what might be the most memorable of all.
Yesterday, actress Selma Blair shared a few snaps of herself and fellow "Cruel Intentions" star Sarah Michelle Gellar, as they sat down for an interview.
As the caption for the photo explained, the interview had been for the pair's iconic kiss in "Cruel Intentions," the 1999 teen romantic drama. Blair and Gellar famously shared a kiss in the movie, marking what would be an iconic moment in the film.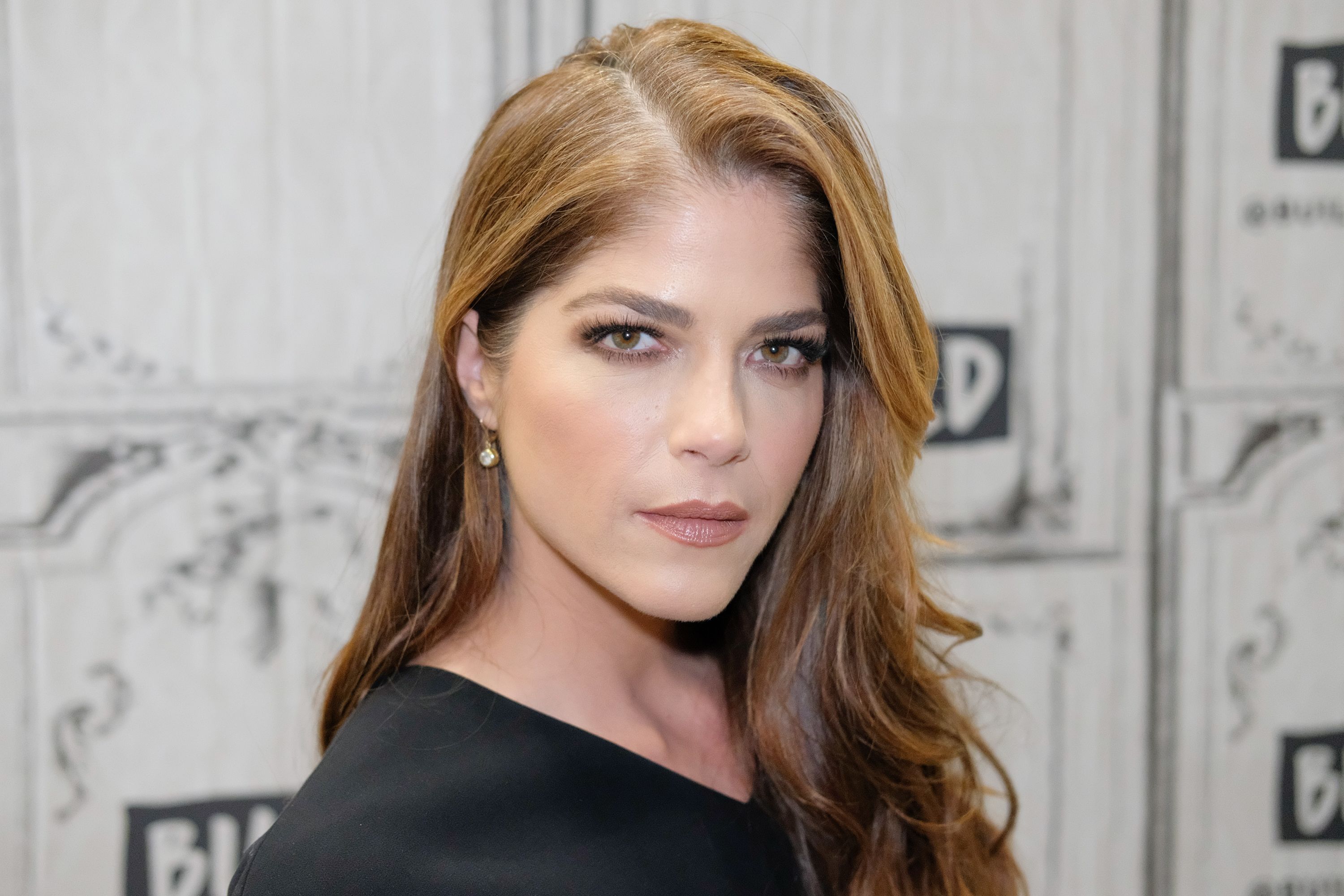 Blair and Gellar would eventually win the GOAT Kiss award at the MTV Movie Awards. In her captions, the actress explained that she was incredibly honored to get the recognition.
Blair also spoke concerning the kiss and what it represented, especially with more people embracing their sexuality in today's world. In part, she explained:
"It was a sweet and delicious kiss for my character, Cecile[... ]What feels so delicious to me now is how it isn't shocking in 2020. It stands for a shift in thinking."
Blair and Gellar eventually posed for a picture with the award, with the former kissing it and the latter making a funny face at the camera.
For a movie that was produced about two decades ago, that definitely had to be some kiss. Unsurprisingly, it has followed the actresses throughout their careers. 
In August, she shared an update about her condition, explaining that she will have to learn to use and love herself for who she is currently.
Beyond the award acceptance, Blair and Gellar also tried to recreate their sultry kiss in "Cruel intentions." Speaking with news sources, the pair made light of the kiss, explaining that it is now the most awkward in cinema history.
Gellar also noted the kiss's cultural significance, explaining that it had some initial shock since not many movies showed that kind of content. However, over the past few years, that iconic kiss has encouraged people to explore their sexuality.
It has also helped them to be more comfortable with who they are. The pair eventually recreated the kiss, although they had done so behind a glass sheet. Even while kissing, it is critical to stay safe.
Blair and Gellar are not as active as they used to be on the Hollywood scene. Still, both look beautiful. Blair is especially lovely, despite currently fighting Multiple Sclerosis.
In August, she shared an update about her condition, explaining that she will have to learn to use and love herself for who she is currently. Blair has been fighting the disease since August 2018, and she has become a voice for bringing awareness to it.
Over that time, she has given several health updates and although she will have to always live with the disease, she has high hopes of managing it well as several of her health updates have shown.