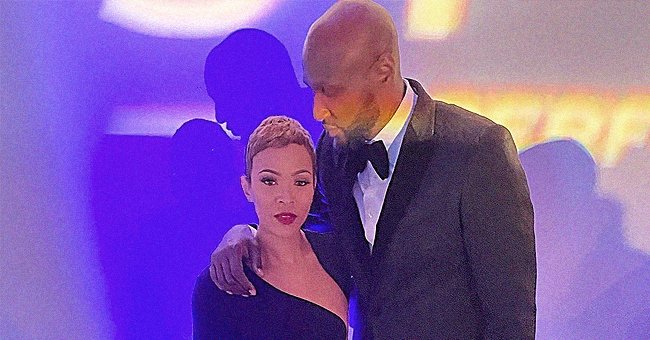 Instagram/lamarodom
Lamar Odom & His Fiancée Sabrina Parr Had Fun in Cool Outfits after Getting Back Together
Sabrina Parr looked stunning in a daring black dress that revealed much skin during the Retired NBA Players Ball honoring mental health awareness.
Lamar Odom and Sabrina Parr are back together weeks after calling off their engagement and publicly announcing the end of their relationship. The fitness guru first revealed the news on her Instagram, hinting that the retired athlete had a problem to fix.
However, their time apart grew short as they spent Thanksgiving together and posted pictures that clearly showed they were a couple again. Recently, the pair posted matching photos from the Retired NBA Players Ball.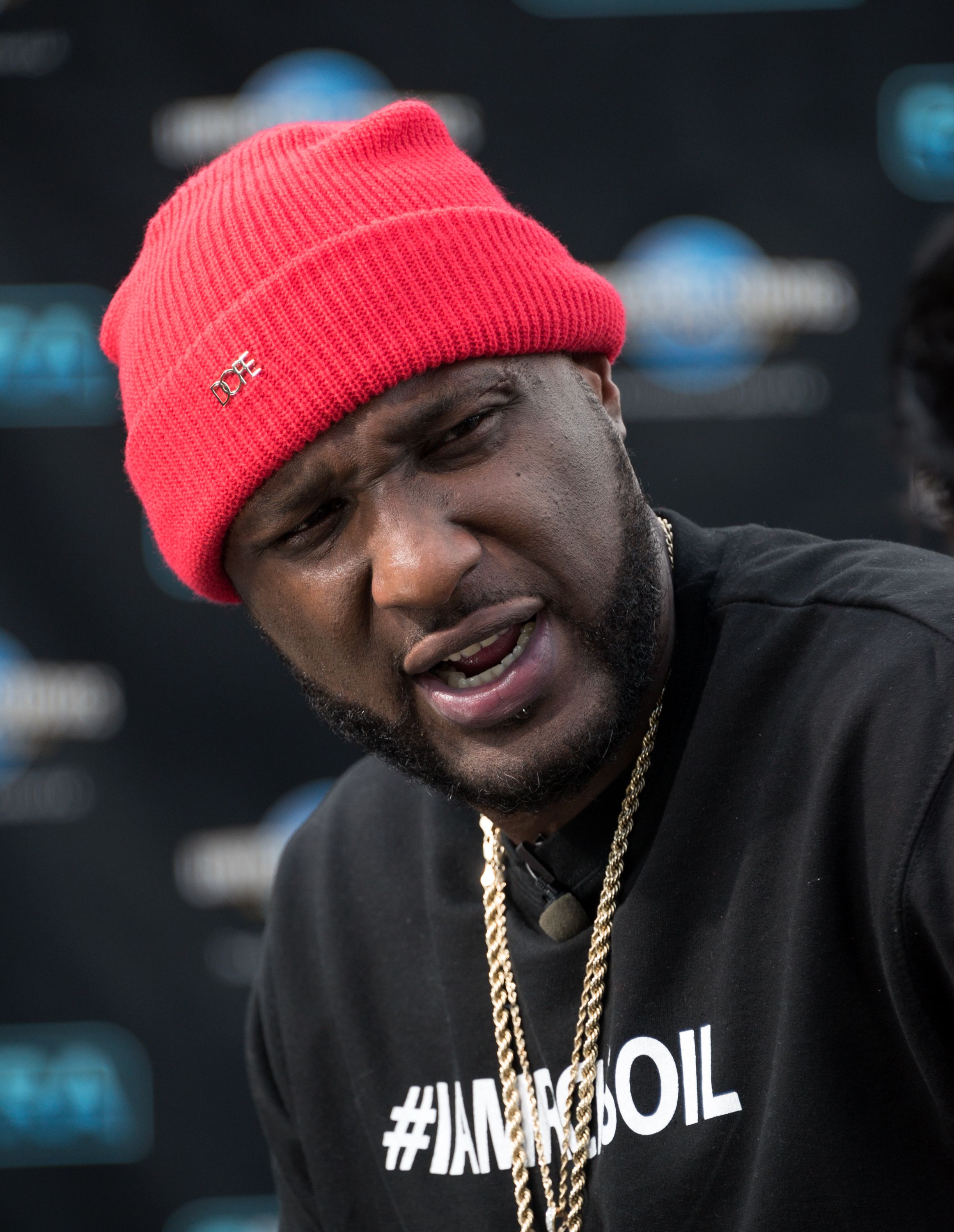 Lamar Odom at the "Extra" studio Universal Studios Hollywood on February 22, 2018 in Universal City, California. | Source: Getty Images
BLACK TIE EVENT
Odom looked dapper in a formal black suit and bow in their posts while looking at his lovely fiancée. Meanwhile, Parr dressed in a revealing asymmetrical all-black ensemble.
The trainer's floor-length dress had a thigh-high slit and cut-outs on both sides that revealed her waist down to her mid-thigh. The event honored mental health awareness, which Odom strongly felt was knowledge needed in society.
"After hearing testimonies from my fellow NBA brothers, I regret not speaking because Lord knows I have the testimony of all testimonies," Odom wrote in his caption.
GETTING BACK TOGETHER
The couple previously celebrated Thanksgiving together and shared a snap of their holiday, leaving many wondering what the status of their relationship was at the time.
She also mentioned that although she still loves Odom, the help he needed was beyond her means and power.
One curious fan finally asked and noted that the health coach was wearing her engagement ring again. Parr finally made things clear by replying to the comment and announcing that they had reconciled.
SUPPORTING ODOM
Parr also professed her love and support to the former NBA star in an Instagram story, where she praised him for his achievements and personality, despite his past mistakes. She wrote:
"As your woman, I'm gonna push you to be great! I'll always push you to higher levels. I'll always encourage you to do the right things."
Parr's sweet message reassured many that her love for Odom will remain strong despite his lapses and will continue to grow through time, especially after their wedding.
THE BREAKUP
The couple's highly publicized breakup left many shocked as the two seemed very much in love following the lavish proposal. In Parr's Instagram, she hinted that Odom had to fix his life alone.
She also mentioned that although she still loves Odom, the help he needed was beyond her means and power. Parr also noted that the decision to go separate ways was best for her children and herself.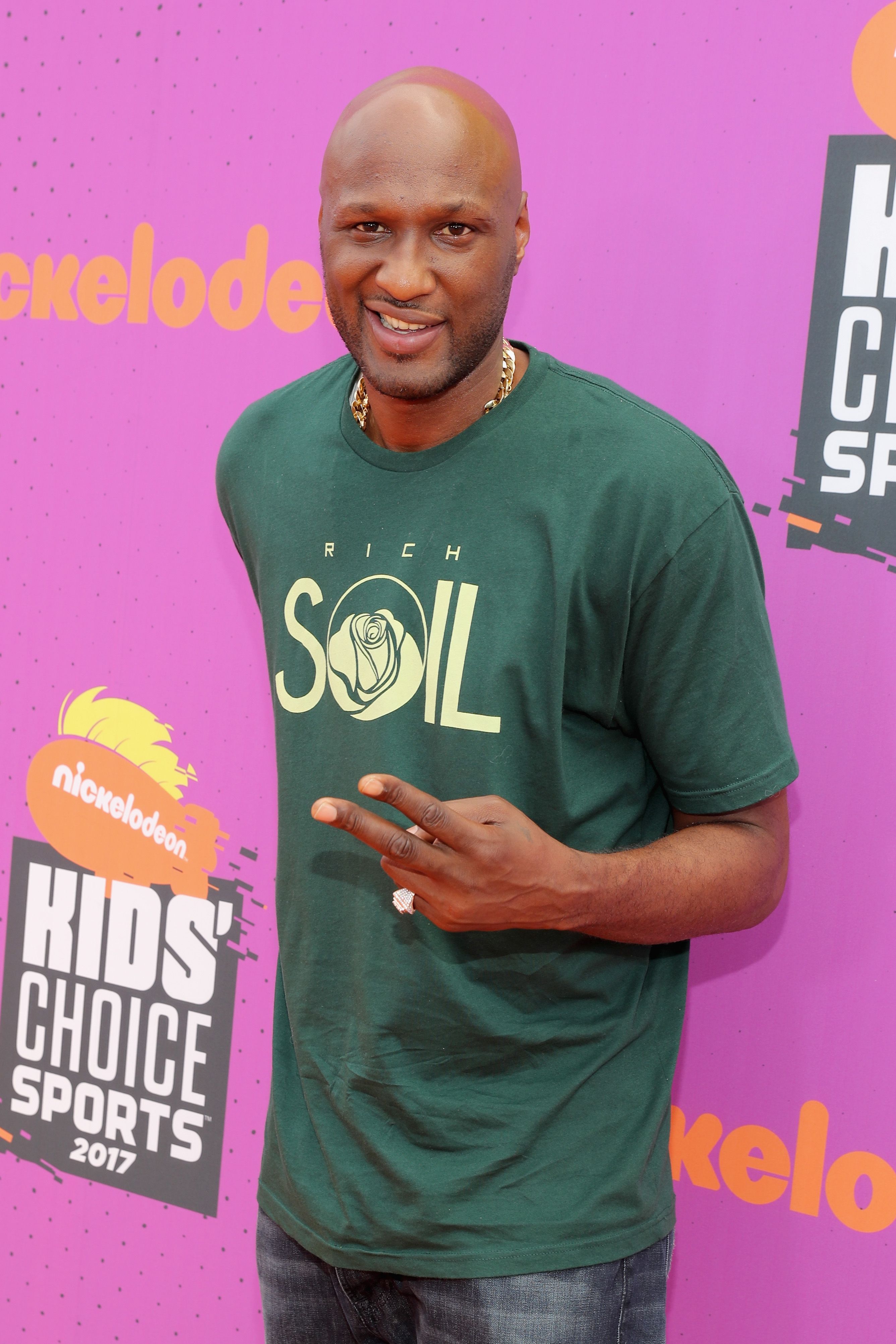 Lamar Odom during the Nickelodeon Kids' Choice Sports Awards 2017 at Pauley Pavilion on July 13, 2017 in Los Angeles, California. | Source: Getty Images
The famous couple planned to tie the knot in November 2021. While their set date was previously canceled, many assume it will still be the foreseen date as they are engaged again.
Please fill in your e-mail so we can share with you our top stories!