WWE Star Becky Lynch, 33, Welcomes 1st Child with Fiancé Seth Rollins — Glimpse at Roux
WWE champion Becky Lynch welcomed her first child with her fiancé Seth Rollins and gave fans a first glimpse at her newborn daughter in a heartwarming Instagram post.
Professional wrestler and WWE champion Becky Lynch can add a new title to her name as she recently became a mother. Lynch shared the great news yesterday with a touching post on Instagram.
The star wrestler welcomed a daughter with her fiancé Seth Rollins and gave fans a glimpse at their new bundle of joy. The heartwarming photo showed the new parents doting on their little one.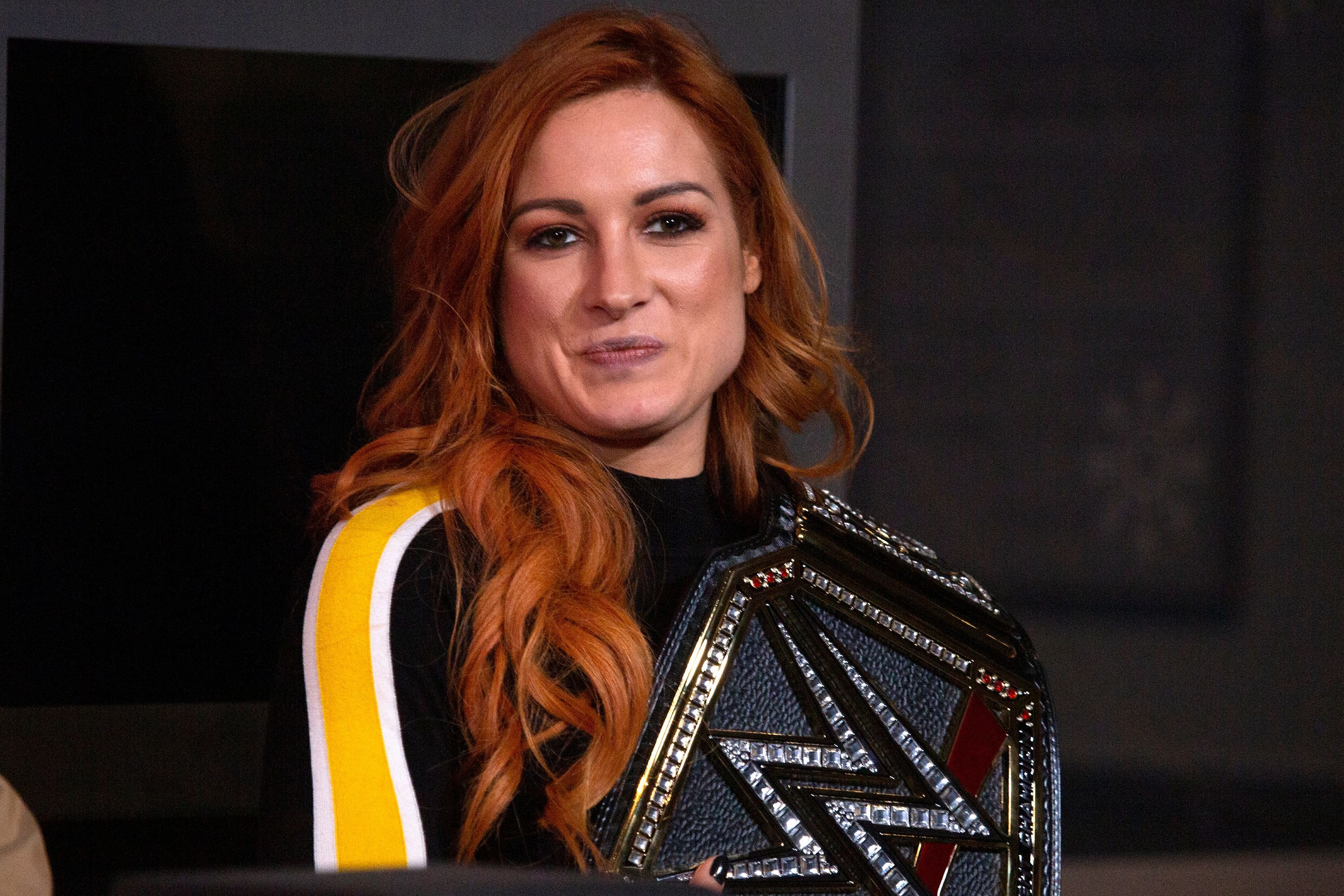 Lynch and Rollins held on to their daughter's tiny hand with the new mom showing off her nails. The newborn was clothed in a cute white onesie. In the caption, Lynch shared her daughter's unique name, writing:
"Welcome to the world Roux. You are the love of our lives. #andnew."
In no time, congratulations rang in for the new parents in the comments section from colleagues and fans who were thrilled for their newest addition. Lynch first shared the news that she and Rollins were expecting in May. 
The 33-year-old let the cat out of the bag during an episode of "Raw" while handing over her Raw's Women Championship belt to her colleague, Asuka.
Lynch noted that she would step away from wrestling to focus on bringing her child into the world. Speaking to People about the joy of her pregnancy, she said:
"I've always, always wanted kids. I'm just so career-focused that it became one of those things that, when you're chasing a dream for so long. I always wondered, 'Am I going to get around to it?"
Lynch was giving up on the dream of becoming a mother until she crossed paths with Rollins, also a wrestler. She admitted that her life gained clarity when she began dating the 34-year-old. 
Last year, the WWE star made headlines when she broke the record and won the first-ever women's main event
Lynch was certain he would be the father of her kids. The duo went public with their relationship in May 2019, and three months later, Rollins popped the question.
By April 2020, they discovered they were pregnant after Lynch felt it in her gut despite the first few pregnancy tests coming out negative.
With her newfound joy as a mother, Lynch declared that she is in no hurry to return to the ring as she has achieved everything she envisioned in wrestling. 
Last year, the WWE star made headlines when she broke the record and won the first-ever women's main event at WWE'S WrestleMania 35 competition.
Lynch, born Rebecca Quinn, defeated colleagues, Ronda Rousey and Charlotte Flair, to emerge the 2019 Raw and Smackdown Women's Champion.
Lynch's impressive wrestling career began at 15 when she took training after falling in love with the sport through her older brother. She lied that she was 17 to get access into the ring.
After touring the world and suffering an injury that made her retire, Lynch, nicknamed "The Man," returned to the scene after being signed by WWE in 2013. She is one of the most influential female wrestlers.