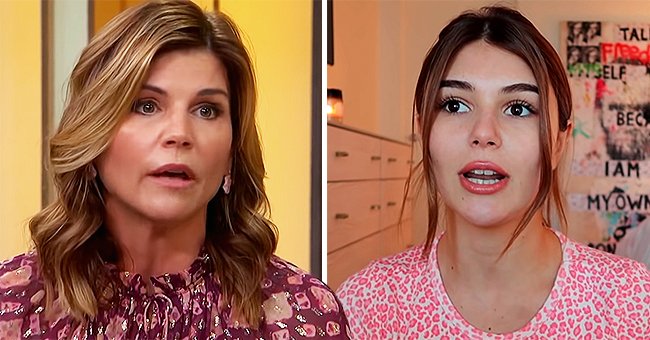 youtube.com/Olivia Jade // youtube.com/Access
Lori Loughlin's Daughter Olivia Jade, 21, to Break Silence on Mom's College Admissions Scandal

It has been quite a year for Lori Loughlin and her family following her and her husband's convictions for fraud in the college admissions scandal. Now, her daughter is set to speak about the controversy.
Earlier this week, Olivia Jade Giannulli, the daughter of actress Lori Loughlin and her husband Mossimo Giannulli, shared a video promoting a discussion on her Instagram page.
The short clip promoted an upcoming interview involving Olivia Jade on the famous "Red Table Talk," a Facebook Watch show from the Smith family.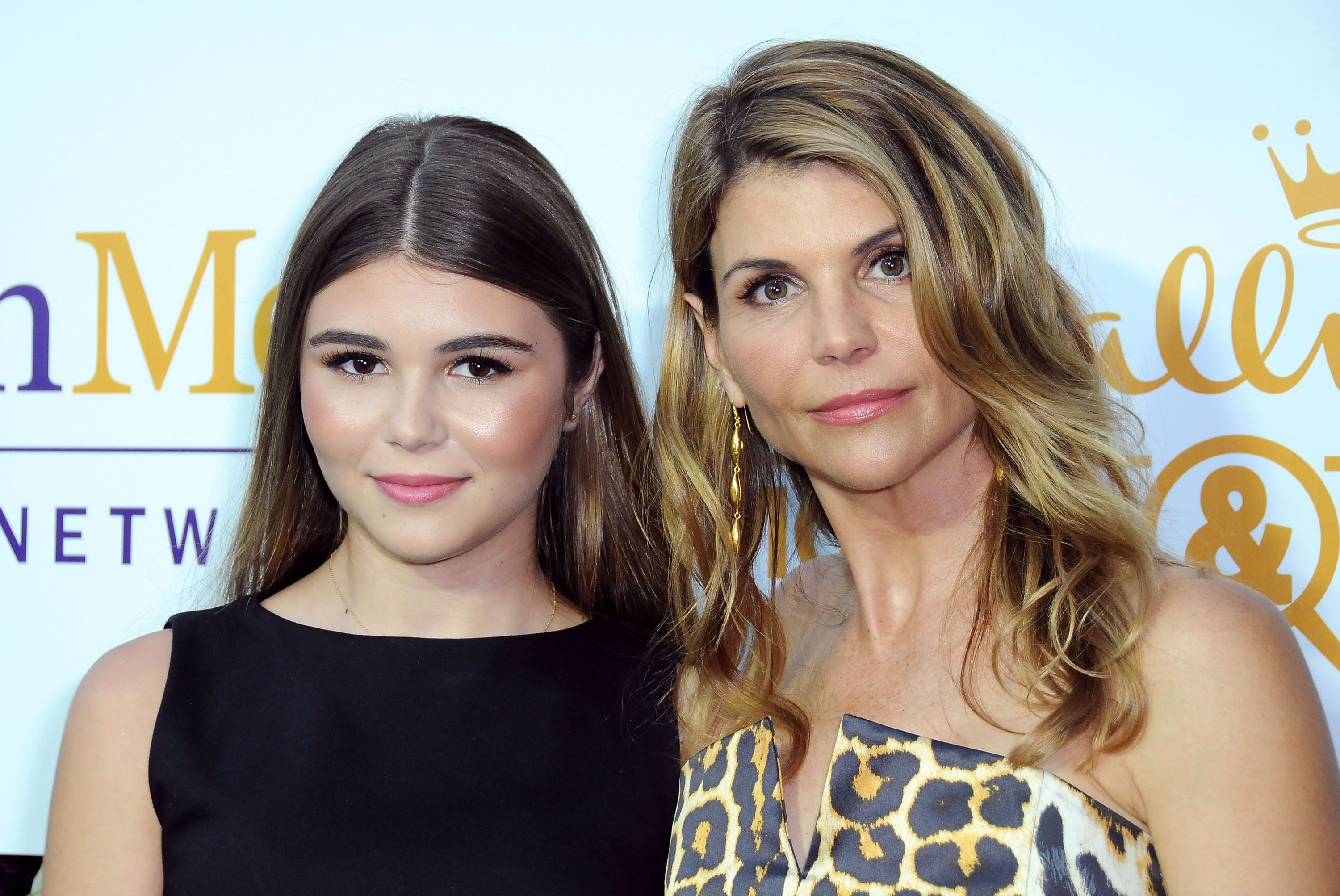 Lori Loughlin and daughter Olivia Jade Giannulli at the 2015 Summer TCA Tour - Hallmark Channel and Hallmark Movies And Mysteries on July 29, 2015 | Photo: Getty Images
"Red Table Talk" has been incredibly popular, anchored by Jada Pinkett-Smith with her daughter, Willow Smith, and mother Adrienne Banfield-Jones, the show provides an avenue for honest discussions and reflections.
Olivia Jade definitely has a lot to talk about, considering that she is primarily the reason why her parents just went to jail. In the promo for the episode, she said:
"Thank you @jadapinkettsmith @adriennebanfieldnorris @willowsmith for bringing me to the table so I can publicly share my experience for the first time."
The episode is set to air later this week. It will also be the first time for Olivia Jade to publicly air her views and perception of the case since it became public.
Olivia Jade and the Smith's have also not released any snippets of them discussing the ordeal on the show, essentially keeping it all for the fans to see.
News media reported that Olivia Jade had been distraught by the entire experience.
Olivia Jade is the primary reason why her parents are currently behind bars. Loughlin and Mossimo famously tried to bribe her into the University of Southern California.
Unfortunately, the long arm of the law caught up with the couple, and they have been serving time at different prisons in California for close to a month now.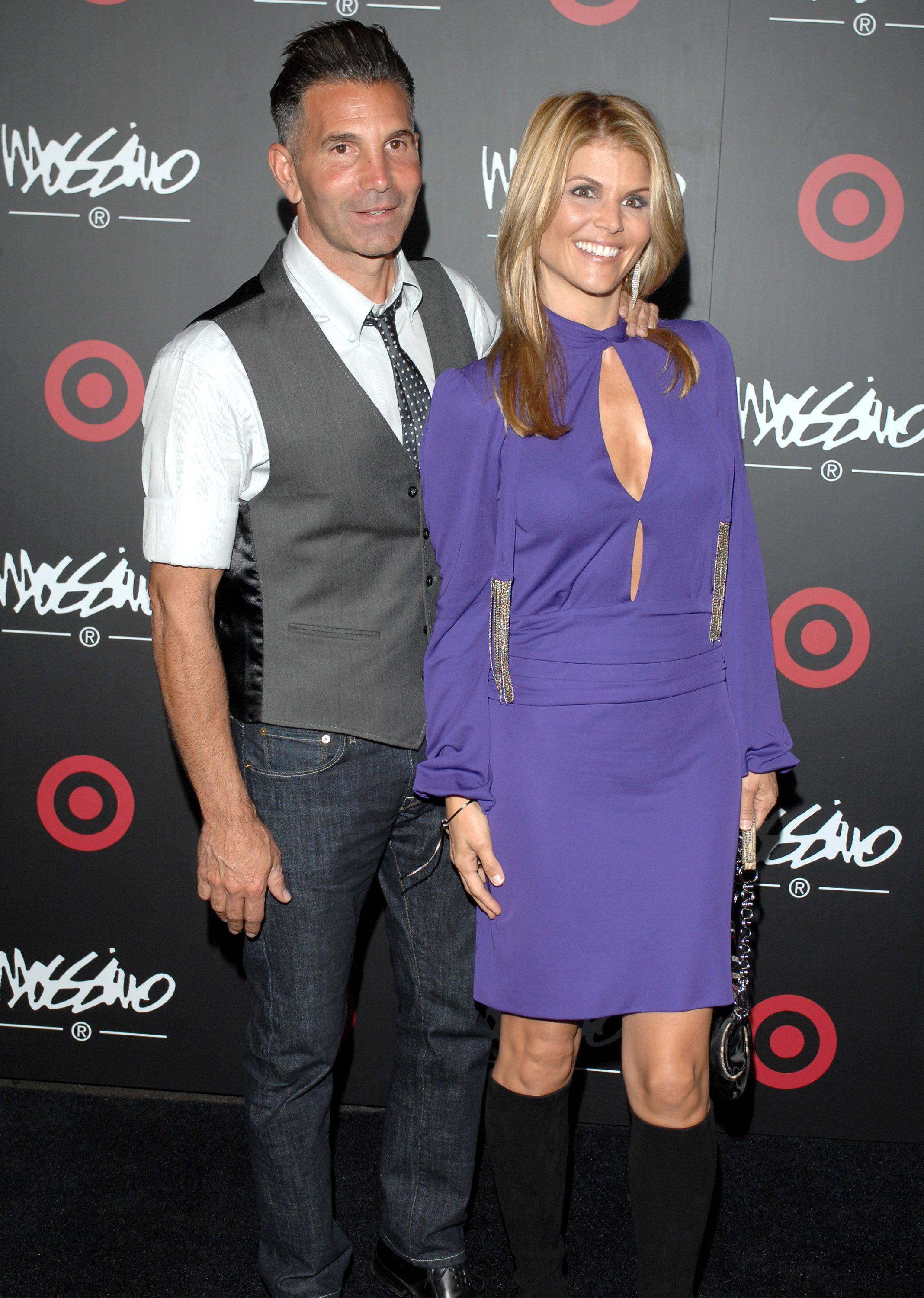 Mossimo Giannulli and Lori Loughlin at Target Hosts LA Fashion Week Party for Designer on October 19, 2006 | Photo: Getty Image
Up until now, Olivia Jade herself had never said anything about the ordeal. Most of what news sources have reported are from family insiders and those close to her.
In August, news media reported that Olivia Jade had been distraught by the entire experience. Sources explained that the whole controversy had nearly derailed the 21-year-old's rising YouTube career.
Despite how her parents' actions had affected her, Olivia Jade reportedly had to find it in her to forgive them. At the end of the day, they are all still one family.
In the meantime, Loughlin and Mossimo are still serving time for their crimes. The two checked into prison last month, with Loughlin hoping to finish her two-month term before Christmas.
Mossimo is facing a five-month prison term, so he will be behind bars long into the new year. The couple will also need to pay civil penalties and conduct community service when their prison terms end.
Please fill in your e-mail so we can share with you our top stories!