Kate Middleton Toasts Marshmallows in Cardiff in Red Alexander McQueen Coat with Prince William
The Duchess of Cambridge, Kate Middleton, stunned in an elegant red Alexander McQueen coat during a royal visit to Cardiff with Prince William, where they roasted marshmallows. 
Whether it is red carpets, state dinners, or outdoor event, Kate Middleton never fails to bring her fashion A-game and turn heads whenever she steps out. This was the case with her recent public outing.
Today, the Duchess of Cambridge joined her husband as they kicked off the second day of their Royal Train tour and made a stop at Cardiff to visit the iconic Cardiff Castle, where they interacted with citizens.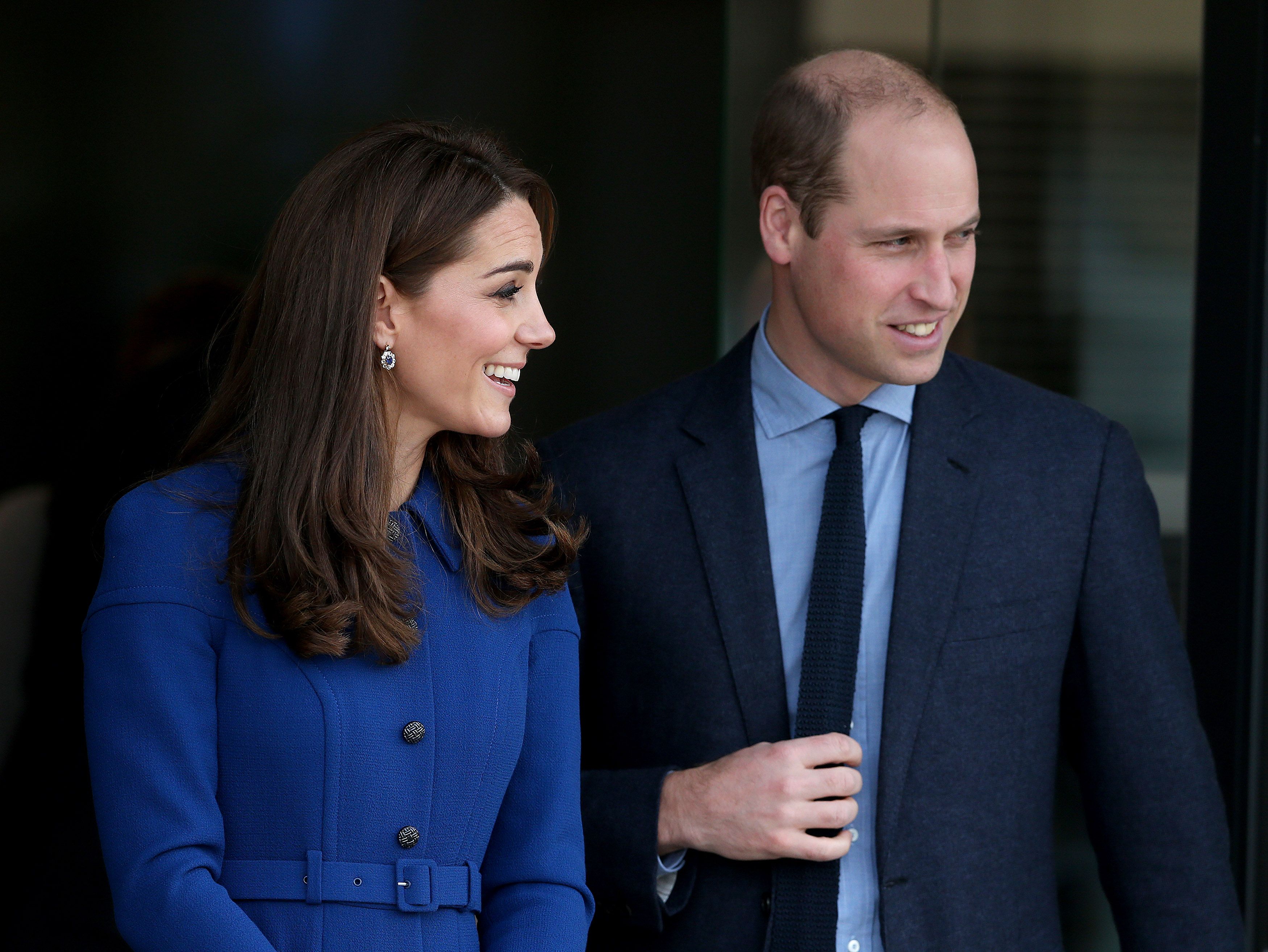 For the event, Kate stunned in a recycled red Alexander McQueen long-line coat, which she first debuted in October. The duchess wore the elegant piece over a black turtle neck top, which she paired with a red tartan skirt and matching scarf.
On Monday, the Cambridges made a stop at Scotland, and the 38-year-old paid a subtle nod to the city.
William and Kate played Secret Santa with students from Cardiff Metropolitan University today - Kate bought Gwennan Lewis a £13.99 Prosecco Pong game! William bought Dewi Morgan, finger flick football game. 
Kate got a Welsh Love Spoon and William a beer mat flick game! pic.twitter.com/AdJFpybhey

— Rebecca English (@RE_DailyMail) December 8, 2020
The mother-of-three accessorized with small gold hoop earrings from Welsh designer Hayley Jones and finished her look with black suede Ralph Lauren high-heeled boots.
The royal couple was greeted with a performance from the city's longest Samba Band, Samba Galez, once they arrived. The duo then interacted with the group to find out how they have been supported amid the pandemic.
William and Kate then met with Cardiff University students and discussed plans for the holiday, noting that they hadn't decided what to do. A second-year student said of the interaction with the Cambridges: 
"They were trying like the rest of us to make Christmas plans with their family and still weren't 100 percent sure of what they were going to do..."
The Duke and Duchess of Cambridge have arrived at Cardiff Castle to highlight how the local tourism industry has coped in the pandemic and meet students to discuss how their mental health was supported during lockdown pic.twitter.com/xGl6P7mq6m

— Rebecca English (@RE_DailyMail) December 8, 2020
The Duke and Duchess of Cambridge went further to show the student how relatable they were when they grabbed sticks of marshmallows to toast at the Toast Your Own Marshmallow stall.
The couple had an intimate moment captured in a photo shared on Kensington Royal's Instagram page. They also played a secret Santa exchange with the youths while discussing how their mental health fared through the pandemic.
Kate is in McQueen pic.twitter.com/MW1rAE9FRI

— Rebecca English (@RE_DailyMail) December 8, 2020
On Monday, the Cambridges made a stop at Scotland, and the 38-year-old paid a subtle nod to the city in a recycled Catherine Walker & Co blue coat similar to the Scottish flag's color.
The duchess completed the look with a blue floral patterned mask and her statement sapphire earrings, remodeled from Princess Diana's jewelry collection.
Since the start of the Royal Train tour on December 6, Kate has given fans major style goals with several colorful coats. She kicked off the trip with a gorgeous emerald Alexander McQueen coat and hasn't stopped wowing ever since.