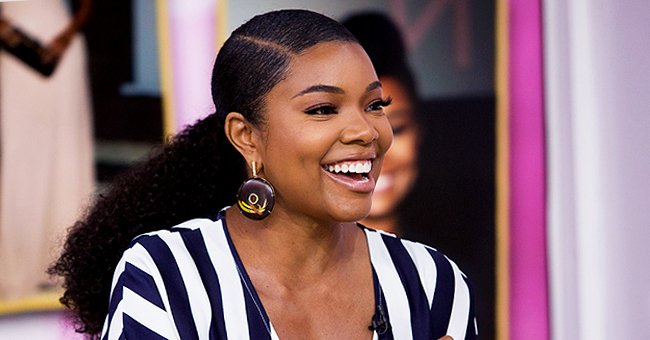 Getty Images
Gabrielle Union's Daughter Looks Cute in a White Hooded Jacket Talking Adorably to Mom (Video)

Former NBA star Dwyane Wade shared yet another memorable moment he and his wife Gabrielle Union shared with their adorable daughter Kaavia James.
Fans of Gabrielle Union and her husband Dwyane Wade have grown accustomed to seeing adorable videos and photos of their 2-year-old daughter Kaavia James' cute moments.
The sweet couple usually shares these moments with their numerous fans, and one can say that they get better with each new post.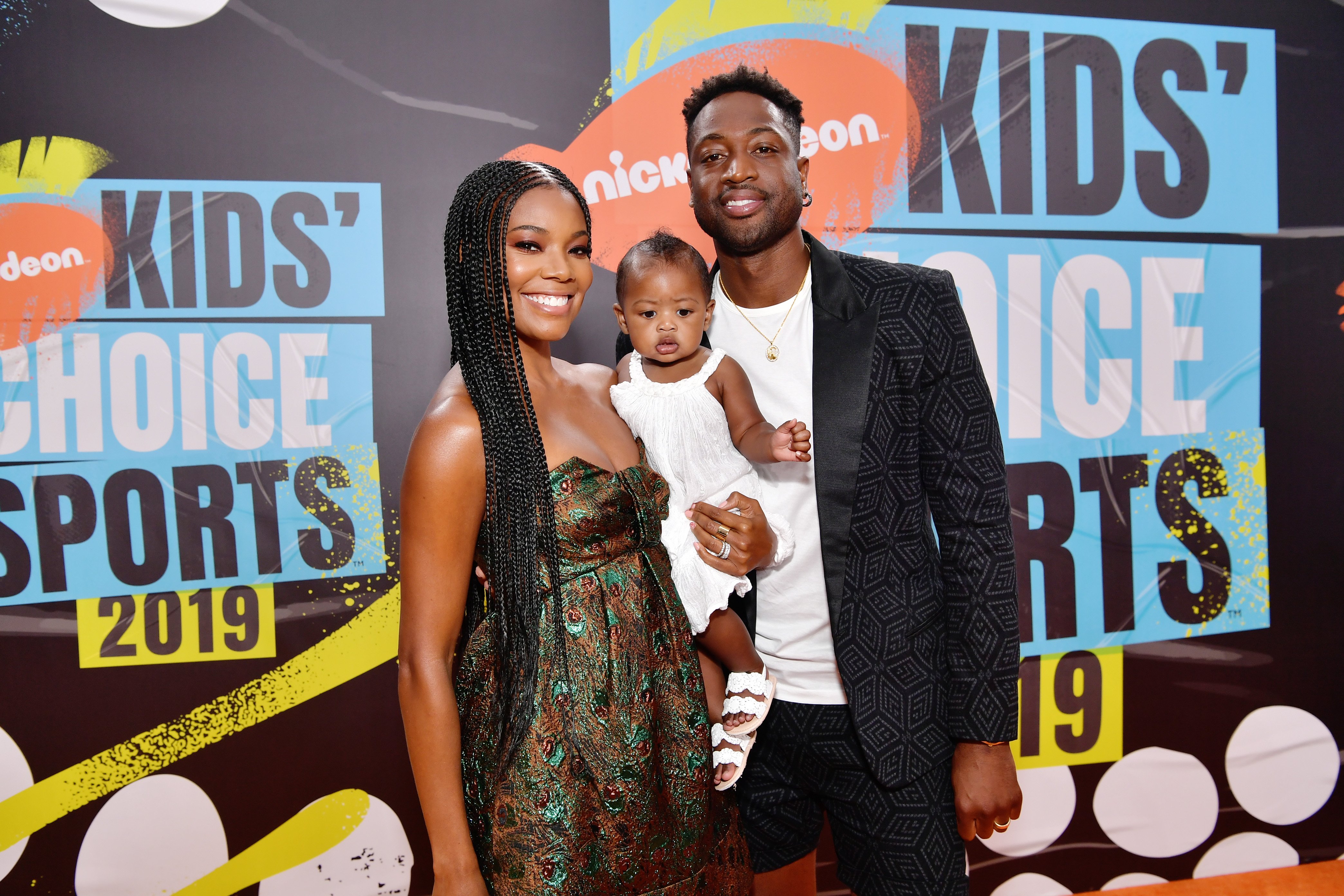 Gabrielle Union, Kaavia James Union Wade, and Dwyane Wade attend Nickelodeon Kids' Choice Sports 2019 at Barker Hangar on July 11, 2019| Photo: Getty Images
Wade recently took to his Instagram page to share two cute videos of him, Union, and Kaavia having a conversation.
The video began with Kaavia talking to her mom. Wearing a thick, white hoodie and grey pants that she matched with brown boots, she used words only her mom seemed to understand.
Union and Wade were sitting at the front porch at the entrance of their home. After muttering a few more words to her mother, Kaavia ran to the big, brown door at her home's entrance and pushed it open.
She made to go inside, but her dad beckoned on her to come back and cut the outside lights on. When Kaavia returned to Wade and Union, he asked her if she could cut the lights on.
The adorable tot gestured that her zip needed adjusting. Her mom checked her, adjusted her clothing, and put her hood over her head, telling her that everyone's hood was over their heads.
...Kaavia, who has an Instagram account with over a million followers, is also turning out to become as stylish as her mom.
Union then asked Kaavia if she wanted to go for a run, to which the latter replied in the affirmative. The second video began with mom and daughter running on the porch and in their house's front yard.
Wade could be heard laughing in the background. The proud father declined to run when Kaavia asked if he was going to and sat back to watch his wife and daughter.
In the caption to the post, the former basketballer wrote: "Front porch Chronicles with our boss @kaaviajames."
Kaavia's running in the cute video brought back memories of when the adorable tot took her first steps back in September 2019, when she was only ten months old, showing how fast she has grown since then.
Kaavia is very famous on social media and is known as the "Shady Baby" because of her funny, serious facial expressions, which have become popular memes.
With her popularity, it is not surprising that many people worldwide know her name, though only a few of them know the right pronunciation.
The proud mom revealed via an Instagram post that Kaavia's name is pronounced as "Kah-Vee-Uh James" before adding that the little tot has over 102 nicknames, including Kaavi J, Kaav, Kaavi Baby, KJ, Nugget, etc.
Besides being famous, Kaavia, who has an Instagram account with over a million followers, is also becoming as stylish as her mom.
This was evident in a recent Instagram post on her page that showed her in a red long-sleeved sweater top and floral skirt. Kaavia matched the top with long, white socks and red UGG Twizzlers Classic II boots.
She completed her look with a red designer purse she carried with her right hand most stylishly. Kaavia is a bundle of joy to both her parents and the world at large and can best be described as the perfect gift.
Her fans will be looking forward to her next social media post, which, as always, would be one to enjoy.
Please fill in your e-mail so we can share with you our top stories!