LL Cool J's Wife of 25 Years Stuns in New Photo Rocking a Houndstooth Suit, Sneakers & Headband
Cancer survivor and activist, Simone I. Smith exudes an air of cool in a houndstooth suit and classic sneakers, following a cancer battle and 25 years of marriage to her husband, LL Cool J.  
If you want an understanding of 'swag' personified, then you might want to look to rapper-actor LL Cool J's wife, Simone I. Smith, in her latest Instagram post.  
The jewelry designer strikes a confident pose leaning slightly on one elbow, while seated on a dark, wooden staircase in her black and white ensemble.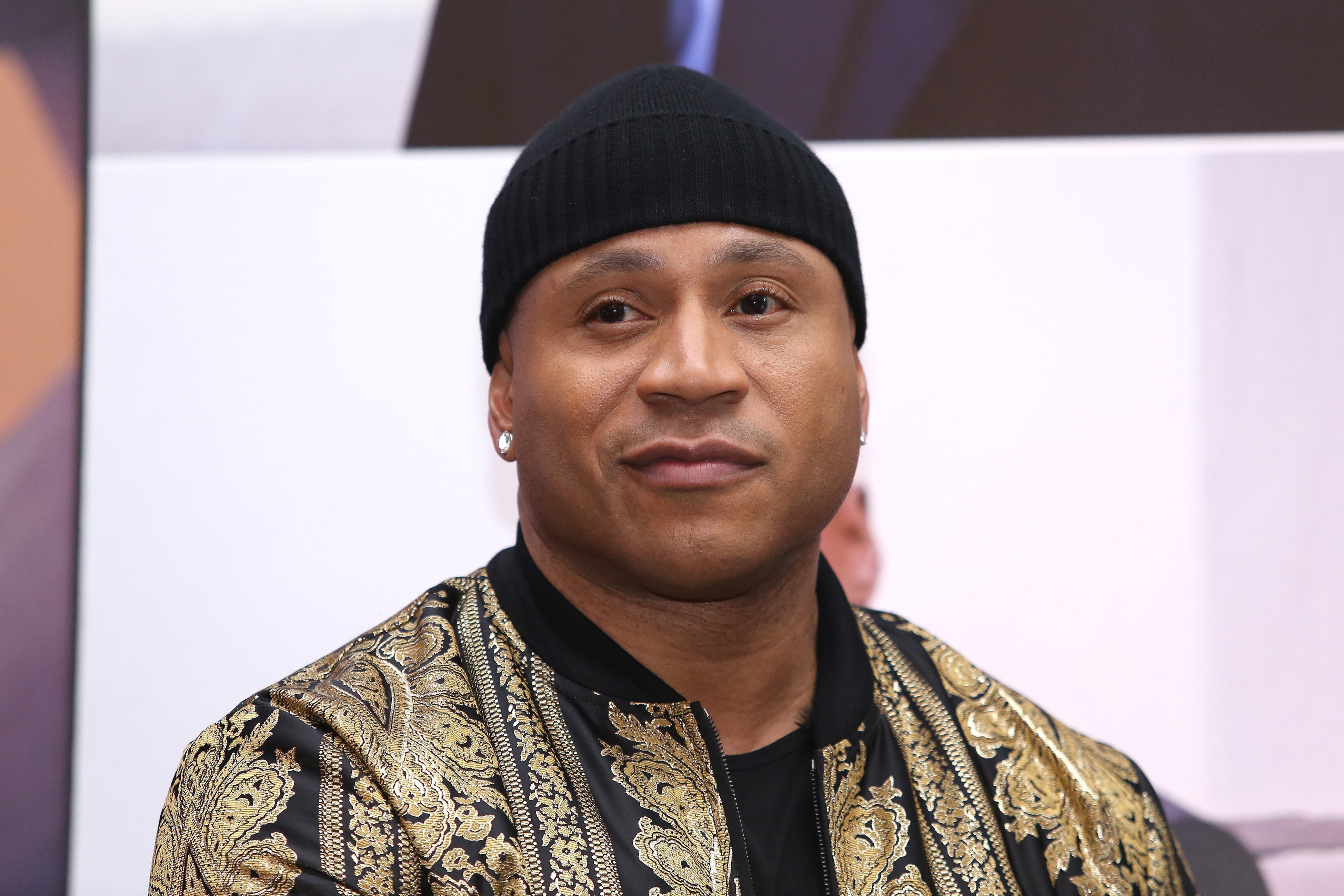 SIMONE IS FEARLESS
Simone borrows from a Martin Luther King Jr. quote as a way to encourage her followers to be faithful and fearless in going after the things they want.  
LL toned down his sexy music videos out of respect for Simone. 
She's paired her suit with a pair of classic sneakers with a popping red.  Her honey-blonde braids wrapped in a black headband cascade down her side to her manicured nails.  
BEING MARRIED TO A SEX SYMBOL
Before LL starred as Agent Sam Hanna on "NCIS: Los Angeles", he was a smooth-talking musician responsible for hits like "Doing It".  But one racy music video was too much for Simone to handle, who revealed to Oprah Winfrey: 
"I was so upset over that video because I was like: 'We're married. I understand you're a sex symbol, and yes, you're sexy." 
Their teenage love affair was akin to a music video when LL spotted Simone while saying hello to a friend.  After tying the knot in 1995, LL made it a point to tone down the sexiness at his wife's request.
LL COOL J's UNDYING DEVOTION 
Simone was dealt a blow after being diagnosed with rare bone cancer in 2004, requiring a 15-hour long surgery followed by over 2 years of recovery.  Her husband offered to donate his own fibula in support.
She turned her survival story into activist work through her 2011 jewelry line that generated proceeds towards fighting the disease through a campaign with the American Cancer Society.  
THE THORN AMONGST THE ROSES
Lockdown restrictions from this year's Covid19 pandemic brought a lot of families closer, but LL jokes about how manic his home has sometimes been living with this wife and daughters, adding:     
"I was surrounded by a lot of angry women who want to get their hair and nails done (sic)." 
With production having been halted on NCIS, his days are now occupied by early morning work-outs with his trainer, Zoom parties with his business partners, and doing his best to avoid the fridge. 
A TIGHT KNIT FAMILY 
Simone's cancer battle in 2004 put a heavy burden on their 4 kids; namely their son Najee (29), and three daughters; Italia (28), Samira (23), and Nina (18).   
Amongst the many lessons they have taught their tight-knit brood over the years, LL drummed into his kids the importance of being supportive especially during the dark days of Simone's illness. 
As far as their union is concerned, the Smiths credit their strong spirituality as one of the commonalities on which their relationship is founded. 
LL also prioritizes mutual respect and compromise as things to live by when maintaining a relationship.  No doubt he knows what he's talking about, given they're one of a few Hollywood couples who make it to a quarter of a century these days.