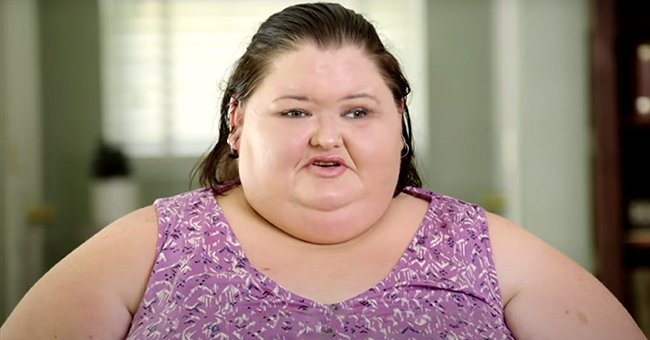 YouTube/TLC Australia
'1000-LB Sisters' Star Amy Slaton Is Expecting Her First Child — Look through the Announcement
One of the "1000-LB Sisters" has been confirmed to be pregnant. The announcement was revealed in a super tease of the show's second season.
One of the "1000-LB Sisters" is expecting a baby! PEOPLE got an exclusive preview of the "1000-LB Sisters'" second season– it contained the joyful yet foreboding announcement.
In the super tease, Amy Slaton, 33, reveals that she and her hubby Michael are going to be parents. She expressed how happy she was to be pregnant, declaring that it "means the world" to her.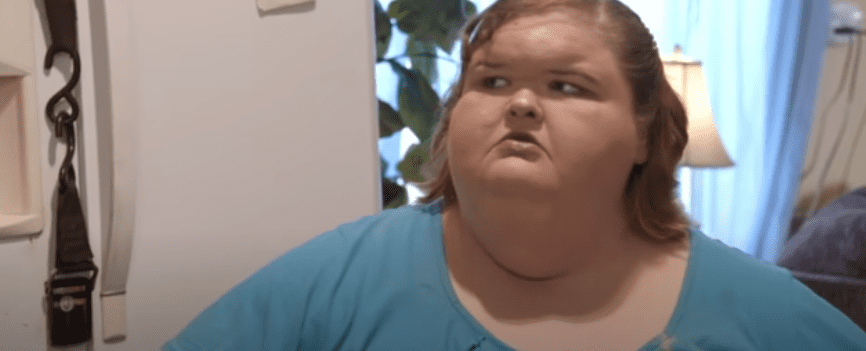 Amy Slaton from 1000-lb Sisters tries on her dream wedding dress | Photo: Youtube/tlc
The reality TV star also added that the pregnancy came a couple of months after her successful bariatric surgery. After the procedure, Amy had lost 100 lbs, and she was not shy about flaunting it on social media.
Her conception was explicitly against her surgeon's advice; apparently, he had advised her to wait at least two years, "oops." On the other hand, Amy's sister, Tammy, is still struggling with her weight loss goals.
Amy admitted that there are too many unknown variables...
While Amy went on to have surgery because she lost enough weight in the previous season, Tammy could not. There is a possibility that her failure to move on with her sister may have created a rift between them.
However, in the second season, which is scheduled to air on TLC next month, Tammy will renew her efforts to lose weight and this time, she will have help.
Her boyfriend has offered to exercise with her, but Amy is of the opinion that Tammy's boyfriend won't keep her motivated. At the end of the teaser, both sisters expressed anxiety concerning the pregnancy.
Amy admitted that there are too many unknown variables, and Tammy stated that her sister got pregnant way too soon after her surgery, and she fears it may well kill her in the end.
Right from the beginning, Amy had always wanted to start a family with her husband, and now that she can, she is not wasting any time. Fans hope she comes out fine in the end, but only time will tell. Congratulations Amy!
Please fill in your e-mail so we can share with you our top stories!