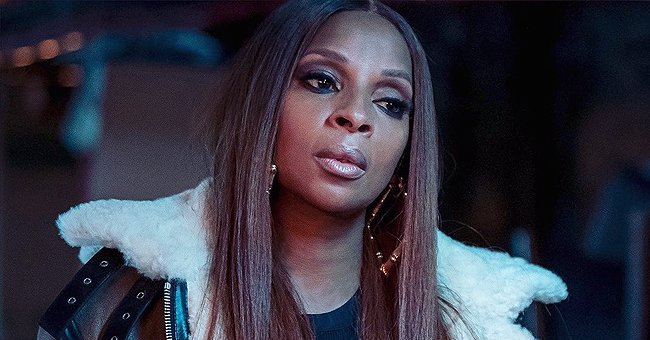 Instagram/sisterlovemjb
Mary J Blige Dons Fierce Look on 'Ghost' in a $4,000 Shearling-Trim Coat & Gigantic Earrings
Singer Mary J Blige recently shared photos of herself looking fierce in a $4,000 shearling-trim coat and gigantic earrings. The photos were from a scene on the hit TV series, "Ghost."
Mary J Blige has been turning heads since she burst onto the music scene in the early '90s. Since then, she has expanded her career and taken over the film industry.
A recent post on her Instagram showed off her look during a scene on her new show, "Ghost," and the age-defying star looked fierce and fabulous.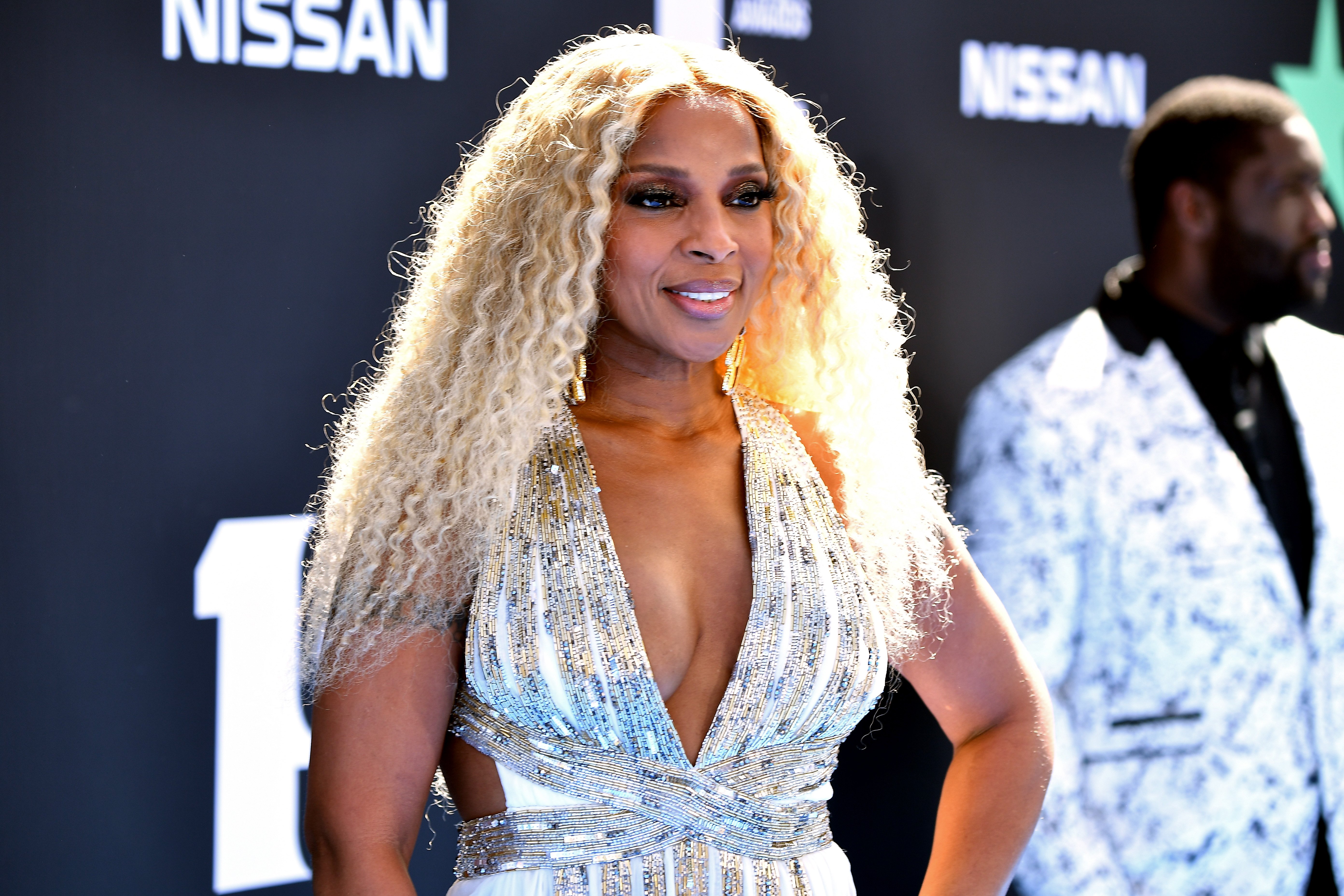 Mary J. Blige at the 2019 BET Awards at Microsoft Theater on June 23, 2019 in Los Angeles, California.| Source: Getty Images
In the first photo, which was a still from an episode of "Ghost," Blige was pictured leaning against a wall with a no-nonsense look on her face and her arms folded over.
The actress rocked an all-black outfit consisting of a pair of jeans and a black knit-top with long puffy sleeves. Her hair was dyed an ombre brick-red with dark roots.
Blige was pictured up-close in a second snap, and now she had added a Chloe shearling-trim coat with black paneled detail on the back and wrists. The coat retails for $4,000 at Farfetch.
The "Betty and Coretta" actress accessorized her look with gigantic diamond-shaped earrings that glistened in the night light, and her makeup was simple with dark eyeliner and a natural lip.
In her caption, Blige revealed that her character, "Monet" actually wore the "Bam" earrings from the Diamond Life collection of her "Sister Love" jewelry collaboration with Simone I. Smith.
Fans praised the sister's style and filled her comments section with compliments. One person wrote, "Mary is killing it," and another gushed, "So beautiful, she's getting more beautiful..."
Blige's caption also promoted her upcoming TV appearance on 50 Cent's "Ghost," in which she plays the role of a strong queenpin. She told USA Today why she related to the character:
"Women are always ahead because we have so much to deal with. We have children … that's just how we're built. We're always strategizing for survival."
Unlike her role on "The Umbrella Academy," as a ruthless assassin, Blige's role on the "Power" spinoff is motivated by a need for survival.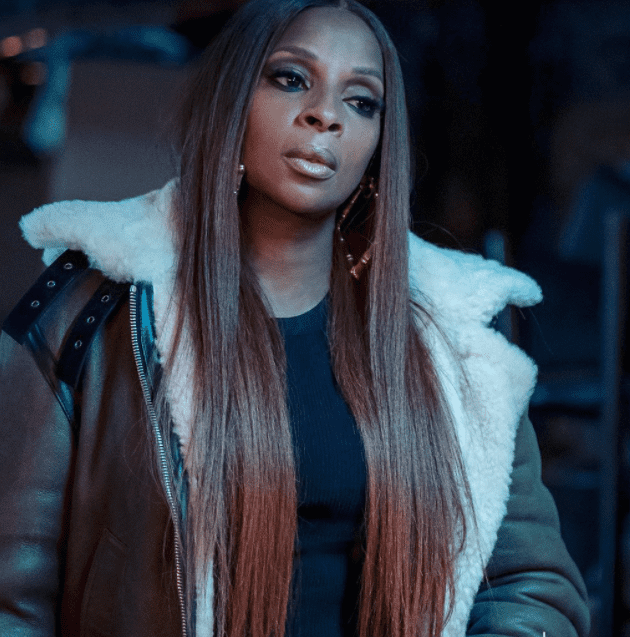 Screenshot of still of Mary J. Blige during a scene in the television series "Ghost" | Source: Instagram/sisterlovemjb
As Blige further percolates the film industry, with movie credits like "Mudbound," which earned her an "Oscar" nomination in 2018, she has now dipped her hands into production.
The "No More Drama" singer will take her collaboration with Curtis "50 Cent" Jackson further in a new comedy series, "Family Affair," where they will serve as executive producers.
Please fill in your e-mail so we can share with you our top stories!