Pregnant Kelly Rowland Jokes about Being Annoying While Helping Son Titan Make Cookies (Video)
Kelly Rowland shared a sweet video of her being playfully annoying with her 6-year-old son, Titan, as they baked cookies. The pregnant star hasn't slowed down on her many projects, including the launch of her new clothing line.
Kelendria Rowland looked to be having fun baking cookies with her son, Titan, and being what she captioned as "obnoxious". Titan excitedly applied icing on one of his biscuits before his mom began mimicking what he was saying.    
It very quickly turned into a cute shouting match between the duo, as they pulled faces in their bright kitchen with pristine white marble countertop. Titan wore a T-shirt with a dinosaur print while Rowland looked pretty in her bouncy, black curls.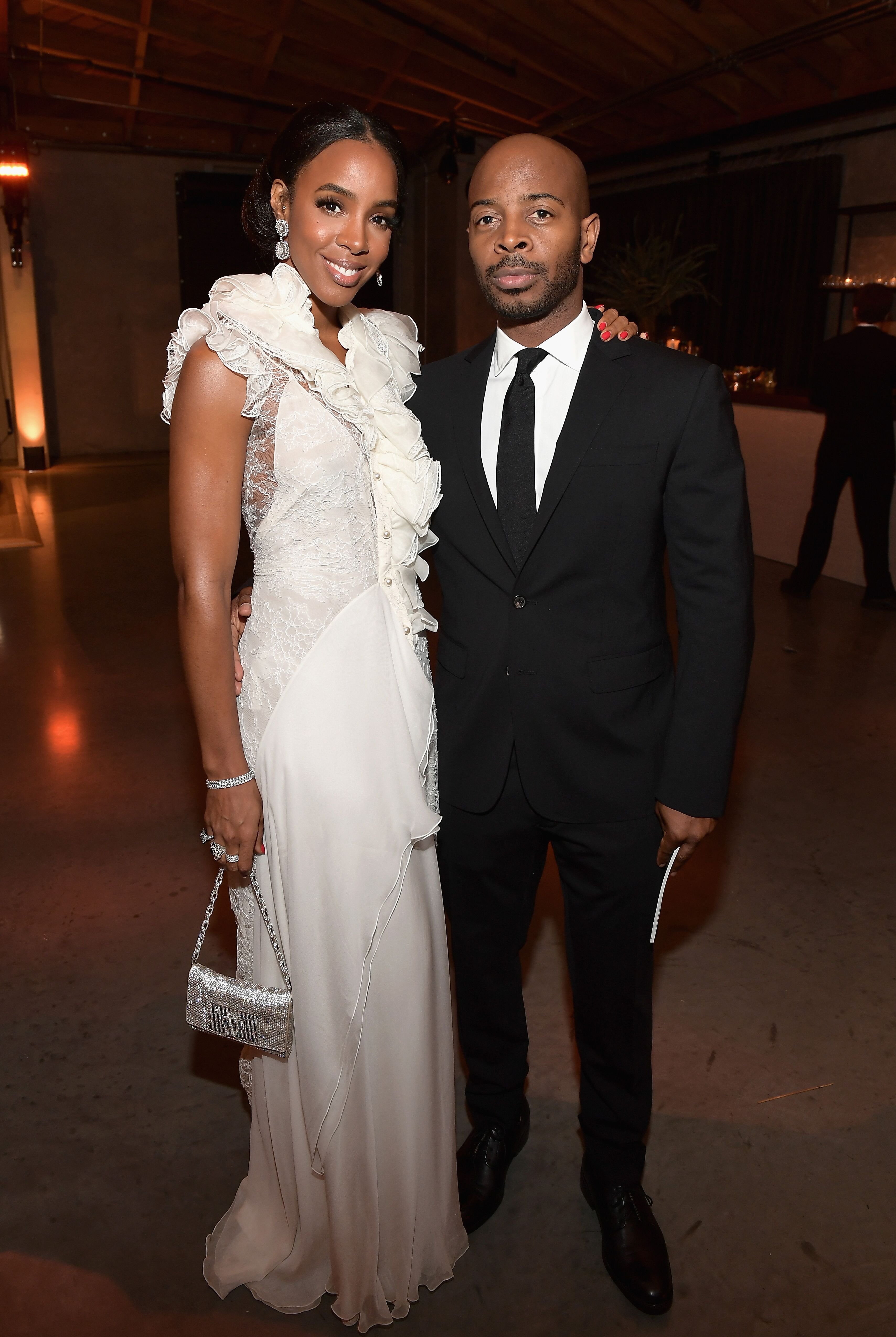 PLAYTIME A SERIOUS MATTER 
The 39-year-old singer and entrepreneur is one of the busiest women in entertainment, but loves nothing more than playtime, as is evidenced by the joy her son takes in baking his favorite cookies. She treasures these moments with him, saying:   
"When he's ready to play, it's very real"  
At first, Titan is taken aback by his mother's imitation of his excitement of eating their cookies, pulling the cutest face before whining at his mother's annoyance. Rowland isn't perturbed, as she continues the imitation, and in no time, both are smiling.
PREPARING FOR SECOND BABY
Giving Titan a sibling played out in a very casual manner, with Rowland revealing that she and her husband, Tim Weatherspoon were content to let it happen in its own time. However, much to their surprise, she got pregnant very soon after.
Little did Rowland know that the birth of her son would be followed by the devasting loss of her mother a few weeks later.
The model and activewear designer was initially reluctant to announce her news in light of the ongoing pandemic. She also jokingly wondered whether her millions of fans would hold it against her to welcome a new baby before releasing a new album.
FITNESS AND BODY POSITIVITY
Although Rowland teases of plans for her upcoming solo album in between traveling between the USA and Australia as a coach on the Australian version of "The Voice," she still prioritizes cooking healthy meals for her family and exercising, adding: 
"People think of exercise as tiring, but it actually gives you energy." 
However, she's also cautioned new moms on the patience it takes to "bounce back."  Moreover, Rowland is a big champion of body positivity, previously praising moms as superheroes due to their ability to bear children.   
HAVING TITAN WITH TIM
It was a joyous occasion when the former Destiny's Child member and her husband welcomed their son in November 2014.  She was reportedly brought to tears the first time she heard Titan laugh, describing it as the most pleasing sound. 
Little did Rowland know that the birth of her son would be followed by the devasting loss of her mother a few weeks later. Still, she overcame the loss, in no small part thanks to her husband, who she's credited for masterfully handling any challenge.  
It certainly seems as though Rowland is comfortable juggling multiple balls in the air, with no plans to slow down soon.  Last year she collaborated on an activewear range - Fabletics to rousing success. 
2020 has seen her follow that up with the launch of a footwear and apparel collection, which consumers can purchase from her JustFab platform.