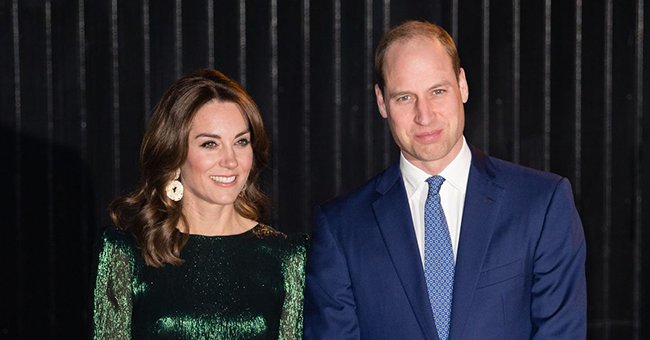 Getty Images
Kate Middleton and Prince William Pictured Waiting on a Train Platform — See the Royal Couple

Royal couple Kate Middleton and Prince William showed off an unusual side to them as they were photographed waiting on a train platform during their Royal Train Tour.
Prince William and Kate Middleton are currently on their Royal Train tour and have been blessing fans with remarkable photos. However, one particular image has proven to be their most profound yet.
On Monday, Kensington Palace shared an eye-catching photo of the royal couple during their visit to Batley. William and Kate showed their relatable side as they were seen sitting on a bench at Batley station awaiting a train.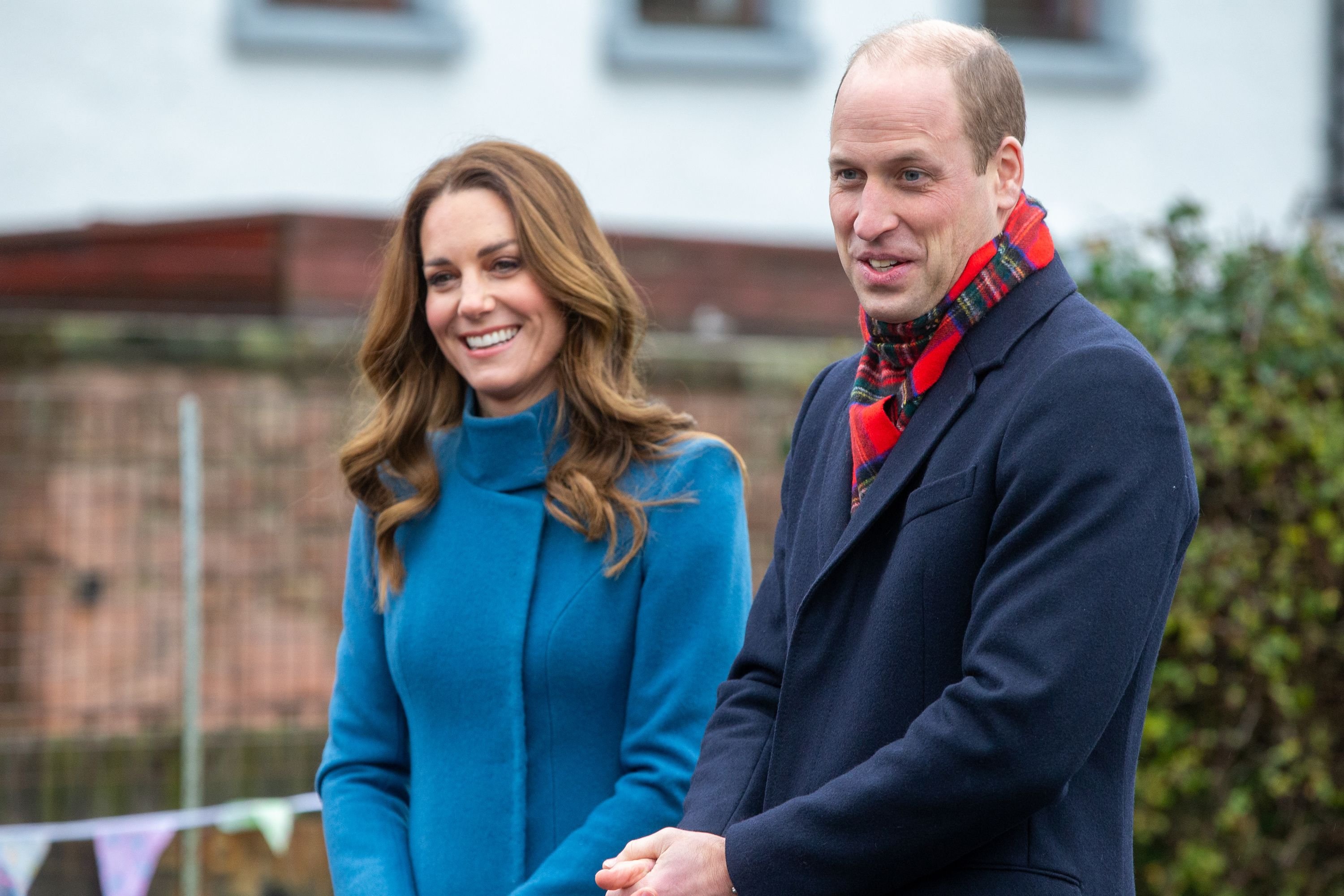 Prince William and Kate Middleton meet staff and pupils from Holy Trinity Church of England First School during their visits across the UK on December 7, 2020 | Photo: Getty Images
The lovebirds looked cute in the dramatic photo, which subtly highlighted reminders of the pandemic. Behind the couple was a poster urging citizens to practice social distancing.
This is William and Kate's first tour since the first lockdown of the UK was lifted.
Kate looked elegant, donning a long navy coat over wide-legged matching pants paired with pointed navy shoes as she held her purse in between her legs and looked dotingly at her husband.
The Duchess of Cambridge kept safe with a cute floral face mask with her blonde hair partly covering her face. William also looked dapper in his navy ensemble consisting of a long coat over light blue trousers.
The Duke of Cambridge wore a mask and crossed his leg while staring off into the distance. The captivating post was wittingly captioned:
"Where to next? #RoyalTrainTour."
William and Kate's Royal Train Tour is aimed at the couple visiting towns in the United Kingdom to appreciate frontline workers and observe how they adapted to the COVID-19 pandemic.
The Cambridges kicked off the tour on Sunday, December 6. leaving Euston station on the nine-carriage royal train, and made their first stop at Edinburgh on Monday.
There they met with the Scottish Ambulance Service in Newbridge before moving on to Berwick, where they interacted with primary school children of the Holy Trinity First School.
This is William and Kate's first tour since the first lockdown of the UK was lifted. The three-day visit around the nation would end in Windsor, where they will meet with the Queen and other senior royal members for a photocall.
William and Kate's train tour is particularly phenomenal as the last time the royal train was last used in 2018 by the Queen during her visit to Chester with Meghan Markle. The cost of running the train is expensive, hence its infrequent use.
According to reports, the couple is thrilled and feels privileged to be assigned the duty of meeting with students, health workers, and frontline workers to discuss the pandemic.
Earlier this week, the royal pair made headlines after a photo of them leaving a touching message for transport workers on a whiteboard at Euston station surfaced.
It was observed that Kate, who penned down the note, made a typo and spelled country without the letter "n." However, it was William who made jaws drop after eagle-eyed fans noticed that the duke is left-handed.
Please fill in your e-mail so we can share with you our top stories!