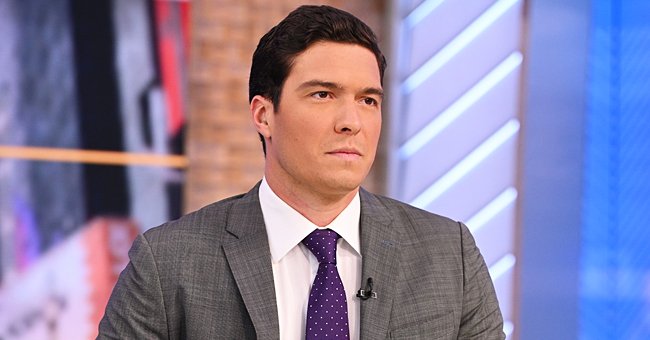 Getty Images
GMA Reporter, Will Reeve, Who Was Caught Pantsless on-Air Shows off His Unique Christmas Tree
The reporter and actor managed to get over his pantsless appearance on the air with a quick explanation. He took to his twitter to show off his special mini-Christmas tree
Will Reeve, 27, is a television reporter and actor son of the well-remembered actor who played "Superman," Christopher Reeve, and Diana Reeve. Known to his famous parents, he also has several acting credits to his name.
Not only is he an actor, but he has also served as a successful reporter and sportscaster. He currently serves as a reporter for "Good Morning America," where he had a minor camera accident a few days ago while broadcasting from home.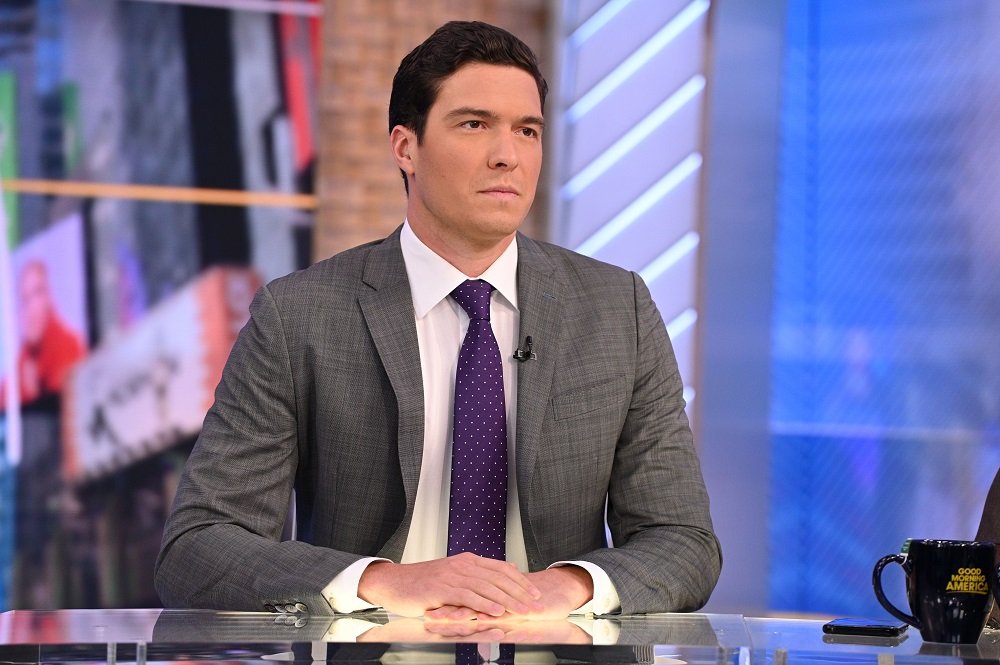 Will Reeve presenting ABC "Good Morning America" in January 2020. | Image: Getty Images.
But once the embarrassing moment was over, he dedicated himself to his seasonal decoration, for which he shared on Twitter what would be his Christmas tree this year: a miniature tree with a huge star. Will wrote:
"I will be accepting miniature gifts only this year."
THE INCIDENT
With the limitations that the Covid-19 pandemic has generated, the young reporter is working from home. A few months ago, in April, during a broadcast reporting on the use of drones to distribute medicines to patients, the incident occurred.
He apparently did not carefully check the angle and aperture of the camera before airing his live report. The result: while his upper body was dressed in a suit jacket and shirt, his lower body showed that he was without pants.
THE EXPLANATION
Immediately after the report began airing and Reeve was on the air showing part of the skin on his legs, he began receiving messages from Twitter alerting him to his error with the camera: "I have ARRIVED," Will tweeted back. "In the most hilariously mortifying way possible."
Later, Will explained with great cunning and good humor that he was wearing shorts as he would be doing his workout session after the broadcast of the show. He also joked that he didn't expect to be hired as a cameraman anytime soon.
NOTICE TO OTHERS
Because Will was working from home he doesn't have his own cameraman so he had to prepare the shot himself. The day after the incident he made a reminder to those in the same situation as him.
"A headline reminder: for anyone using Zoom, Skype, FaceTime, anything with a camera, be sure to frame the shot of it," Will said. "I don't want anyone to think that I don't respect and love my job, but I've had a lot of fun... and I'm a lousy camera operator," he added.
CHRISTOPHER REEVE FOUNDATION
After Will's father Christopher suffered his equestrian accident, his advocacy for humanitarian causes increased. The actor used his platform to advance the causes of people with disabilities and other vulnerable populations.
Paradoxically, he became one who experienced firsthand having a spinal injury, one of the causes that he had promoted the most. Together with his beloved and devoted wife Dana, he founded the Christopher Reeve Foundation.
REEVE'S LEGACY
This organization has been in charge since its founding of promoting research to find a cure for these spinal cord injuries and improve the quality of life of those who suffer from it or living with any kind of paralysis.
Following the death of Dana Reeve from lung cancer a couple of years after her husband passed away, the foundation was renamed the Christopher & Dana Reeve Foundation, of which Will is active on the board of directors.
Please fill in your e-mail so we can share with you our top stories!