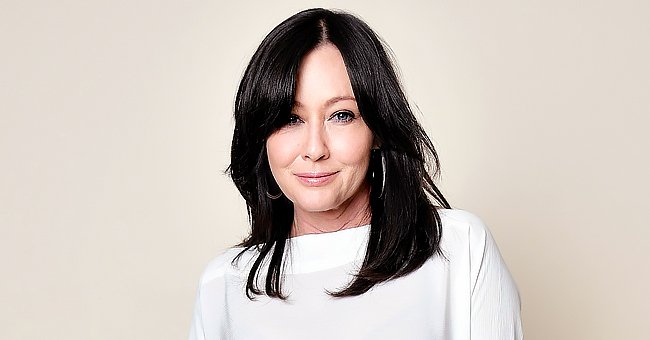 Getty Images
Shannen Doherty's Birthday Tribute to Look-Alike Mom Amid Her Cancer Battle Is So Touching

Shannen Doherty is currently battling metastatic breast cancer. She recently thanked her look-alike mother on her birthday for showing her unconditional love and support.
On December 4, Shannen Doherty, 49, shared photos of herself and her mother, Rosa Elizabeth Doherty, on Instagram. Some fans have noticed that she bears a striking resemblance to her mom.
In the caption of her heartwarming post, Doherty made sure to give Rosa a sweet birthday shout-out. She wrote: "Mom, I am so lucky and truly honored I get to call you 'mom.'"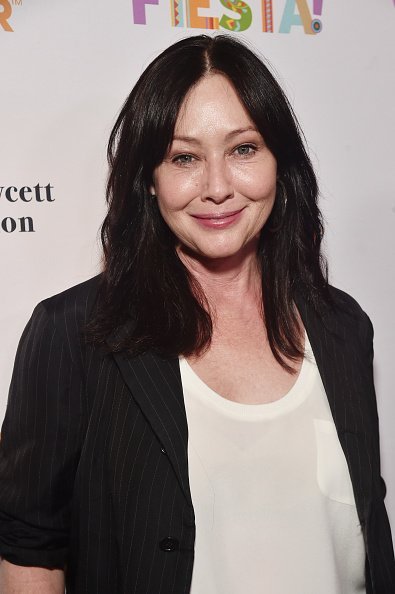 Shannen Doherty attended the Farrah Fawcett Foundation's Tex-Mex Fiesta on September 06, 2019 in Los Angeles, California. | Photo: Getty Images
'A BEACON OF LIGHT'
"You are a beacon of light, endless well of support and love and one of my favorite humans. I love you so much," added Doherty, who is popular for her role as Jenny Wilder in "Little House on the Prairie."
As of this writing, the adorable snaps already garnered more than 118,000 likes on Instagram. Many fans also flocked to the comments section of her post to express their love and support for Doherty.
CANCER REMISSION
As reported by Survivornet, Doherty, who is also a producer and television director, was first diagnosed with breast cancer in 2015. It went into remission after treatment.
In May 2018, Daily Mail reported that Doherty was seen with her beloved mother Rosa grocery shopping in Malibu. This outing came only days before the actress went to the doctor.
In September, Doherty said she is not ready to be put "out to pasture" in an interview.
THE SHOCKING NEWS
Doherty took a trip to the doctor to bank blood for surgery at the time. Earlier this year, the actress shocked her legion of fans when she publicly announced that her breast cancer had returned.
Currently, the "Our House" star is battling metastatic breast cancer. According to Survivornet, it means that Doherty's cancer has spread to other parts of her body.
Meanwhile, in an interview, actor Ian Ziering, Doherty's former "Beverly Hills: 90210" co-star, shared an update on the actress's condition. He called Doherty "so resilient" and that she is "doing great."
In September, Doherty said she is not ready to be put "out to pasture" in an interview. She shared that she will eventually write letters for her loved ones to read after her death.
However, according to the actress, she is not planning on "signing off" any time soon. She first revealed that her cancer had returned in an interview with "Good Morning America" back in February.
During the interview, Doherty said that all she wants to do now is to make an impact. The actress also said that she wants people to remember her for something greater than simply her.
Please fill in your e-mail so we can share with you our top stories!