La La Anthony Flaunts Fit Figure in an Expensive Dior Jacket with a Gray Top & Matching Pants
American television personality and businesswoman La La Anthony showed off her gorgeous trim figure as she posed in a stylish grey ensemble in a recent series of photos on her Instagram feed. 
La La Anthony has always been a woman of style. With several posts of her exquisite combinations on social media over the years, she has proven that fashion would always be her forte. 
In her most recent post on Instagram, the 39-year-old once again showed off her incredible sense of style. She was clad in a gorgeous grey ensemble that showed off her perfect curves.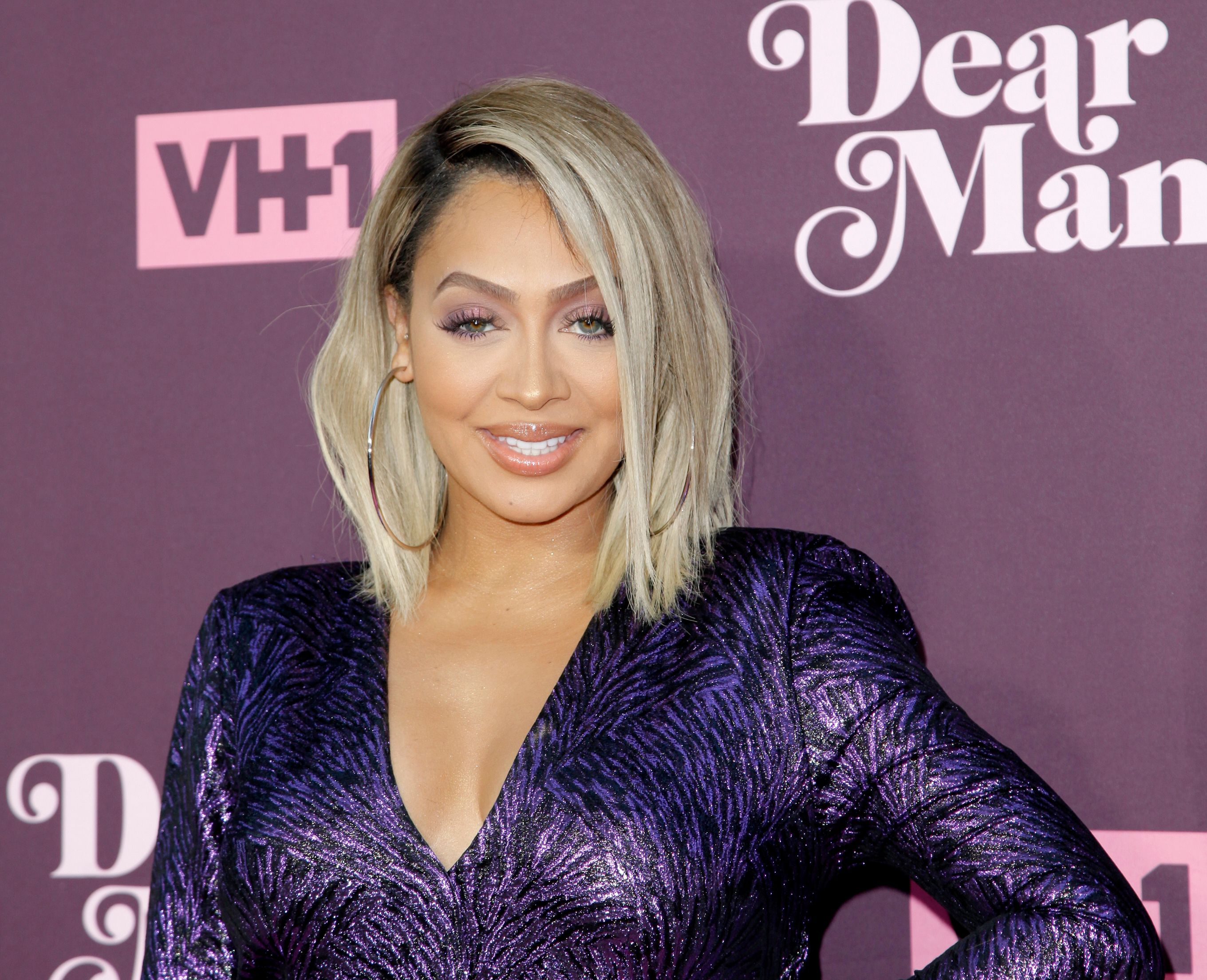 The star had on a hot grey bra top that gave a good view of her toned abs and paired it with matching sweatpants. The outfit was combined with a fluffy grey designer jacket and sparkling spiked trainers. 
Her luscious hair was dyed a deep shade of burgundy, and it cascaded down her shoulder in lovely waves. She also had on simple makeup that completely accentuated her striking features. 
In the first slide, the TV star struck an intense pose as she leaned against a window. The second slide showed her resting on a reflecting glass door.
In the third shlide, she was sitting on the steps with one elbow on her knee while the last slide was a close-up shot of her designer jacket.
In response to how she maintains such a stunning figure, Anthony opened up about her beauty secrets. She gave an insight into her healthy lifestyle, revealing that she works out at the star-studded gym, The DogPound. 
Besides being a beauty enthusiast, Anthony has also shown a keen interest in hosting little virtual parties.
The star also pays special attention to the kinds of food she eats. She explained that with looking right, it was mostly about eating right, so she tries to stay consistent with making better choices when it comes to food. 
She added that one could not just work hard at the gym and throw away all the effort with bad eating, so she always tries to find a balance with gyming and eating right.
Besides being a beauty enthusiast, Anthony has also shown a keen interest in hosting little virtual parties. After collaborating with SIMPLE Mobile, she decided to host an online Thanksgiving party this year.
The television personality is also good friends with socialite and media personality Kim Kardashian, who once posted a gorgeous snapshot of her, Anthony, and the singer Monica Denise.
In the shot, all three women were impeccably dressed, with Kardashian dressed in a cute white top and matching pants.  Denise had on a sports jacket and a brown skirt while Anthony was clad in a black thin-strapped top.
La La, however, has the closest friendship ties with Vanessa Bryant, who she reportedly talks to every day. She is also close friends with singer Ciara and she calls all of them her family. Indeed, the importance of good friendships cannot be overstated.