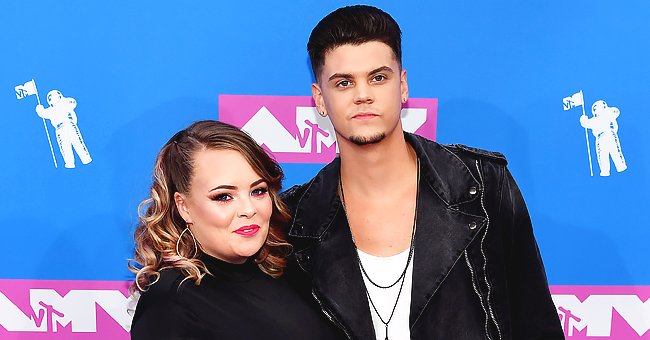 Getty images
'Teen Mom OG' Star Catelynn Lowell & Her Husband Tyler Baltierra Suffer Another Miscarriage

The couple has been talking about raising the family and were happy to be expecting their third baby when tragedy struck.
For the past decade, American viewers have been following the lives of two teenage characters: Catelynn Lowell, 28, and her husband Tyler Baltierra, 28, who were stars of the reality show "16 and Pregnant."
Lowell took to her Twitter to share heartbreaking news: Three days ago she had taken a pregnancy test that came back positive. She and her husband Baltierra were very happy.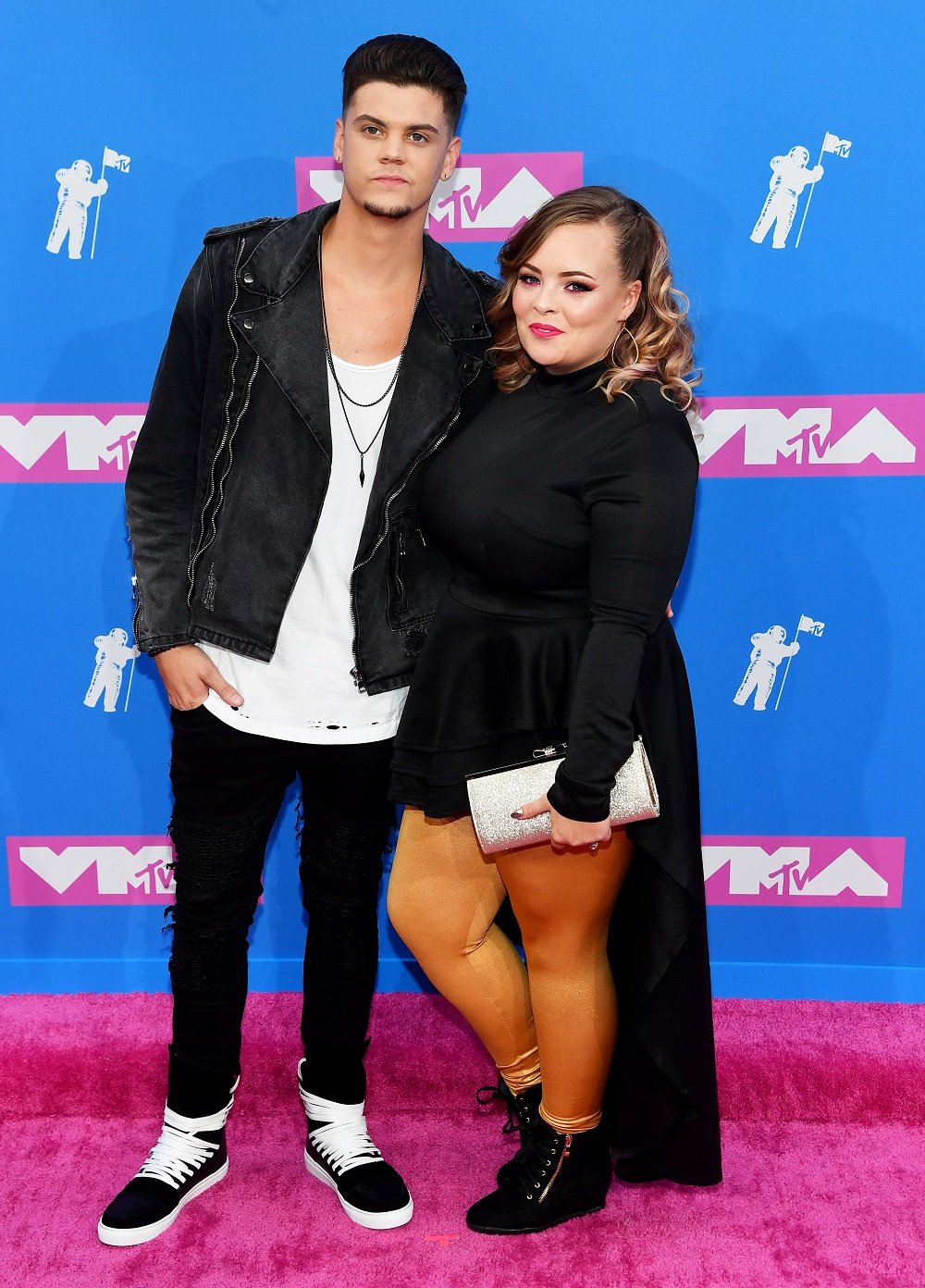 Tyler Baltierra and Catelynn Lowell attending the 2018 MTV Video Music Awards at Radio City Music Hall in New York City in August 2018. | Image: Getty Images.
The couple was waiting for the moment to break the news when the unexpected happened. On Thanksgiving, she started bleeding. Lowell quickly realized that she was losing her baby.
She wrote: "No matter what, I believe that when a woman sees a positive test you automatically start getting excited ... all of that came crashing down. We lost the baby. I was overwhelmed by sadness and felt my emotions."
HEARTBREAKING LOSS THE BABY
When Lowell suspected that she might be pregnant, she took several pregnancy tests, six to be exact. She was very enthusiastic and her husband Baltierra was too because even though she loves her daughters madly, she wants to have a son.
Obviously, based on what he went through with Catelynn the last time she went through a miscarriage, family, friends, and support and support network were concerned. However, she is very attentive to who she can help her.
HAD NOT SHARED THE NEWS
Precisely because she lost a baby a couple of years ago, she also knew that there were possibilities of having a loss. That is why they did not comment on her eldest daughter so as not to excite her.
She shared: "It was super early but like I said before it still hurts and all the excitement goes out the window. This is why we waited to tell Nova…. because experiencing one miscarriage in my past I knew it was a sad possibility."
GROWING AS A FAMILY
Lowell and her husband have known each other since middle school so they have been together since they were 13 years old. The couple has struggled to move forward with their relationship, which has seen ups and downs over time.
However, Lowell and Baltierra have grown and matured together, with their daughters: Novalee, 5, and Vaeda, 1. After years of being together, the couple married in 2015. In 2018, they also made it public that they had had a miscarriage.
RENEWAL
After a particularly bad season in their relationship, the couple took time to travel and hang out together. During that trip to Hawaii, Catelynn decided to plan a ceremony for her and her husband to renew their vows.
This ceremony would mark a new beginning for the couple and they would seal with a promise their desire to re-commit to each other and to their relationship. This new memory that they built together will be something they will treasure forever.
Please fill in your e-mail so we can share with you our top stories!