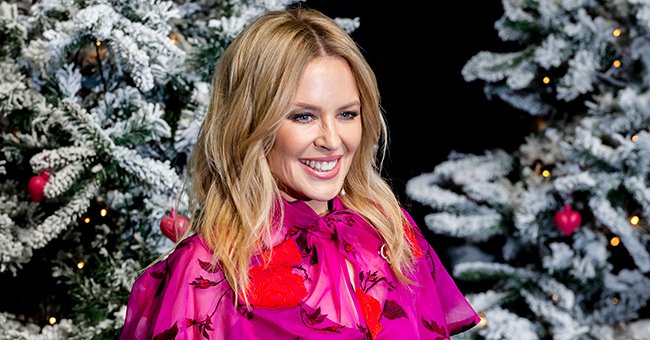 Getty Images
Kylie Minogue Looks Ageless as Usual in a Snap from Her Recent Photoshoot

52-year-old Kylie Minogue looked radiant and stunning in a recent picture from a photo shoot, which she shared on her Instagram. It was her usual ageless look that got fans raving.
When it comes to dazzling and looking radiant, Kylie Minogue knows her onions. The 52-year-old singer knows how to tickle the fancy of her fans. In a recent picture from a shoot, the singer looked stunning and ageless.
From the luxurious background to the stunning outfit she donned, the picture oozed of class. Her gorgeous velvet robe sparked lovely comments from her fans, who could not help but gush.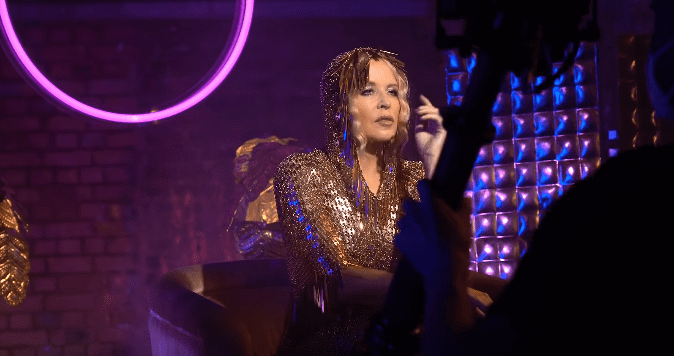 Kylie Minogue on set of her music video Magic | Photo: Youtube / Kylie Minogue
Her perfectly done makeup made her face glow as she sat in a small velvet chair with one leg crossed over the other, giving the camera her best look. Minogue's short robe gave fans a glimpse of her long, lean legs. She wrote:
" Another photo shoot DONE."
Fans of the Australian singer wasted no time in rushing to the post with comments and likes. The post has gathered more than sixty thousand likes with over a thousand comments.
She was signed to Mushroom Records. Her release of the song became the best-selling single of the eighties in Australia.
One awestruck fan remarked that the singer looked stunning and ageless, while a second fan noted that the singer had never failed to look like the beauty queen that she is.
The singer knows how to look magical in just anything she wears. Whenever she steps on the red carpet, she is sure to steal the spotlight. Minogue donned a short silver dress for an appearance on "The Late Show With Steven Colbert."
Her fans reacted with wild excitement to the picture of her outfit when it was shared on Instagram. Some fans remarked that the singer had a way she reversed aging.
The pop icon is not only renowned for her ageless looks but her remarkable musical career that has seen her earn some of the top accolades in the industry. Although an incredible singer, Minogue's pop career began by accident.
After performing a version of the hit song "The Loco-Motion" at a benefit concert for an Aussie sports team, she was signed to Mushroom Records. Her release of the song became the best-selling single of the 80s in Australia.
Now a music icon, Minogue's first 13 singles found its way into the UK top ten, a feat music greats like Michael Jackson, The Beatles, Madonna, Elton John were unable to rival.
Please fill in your e-mail so we can share with you our top stories!