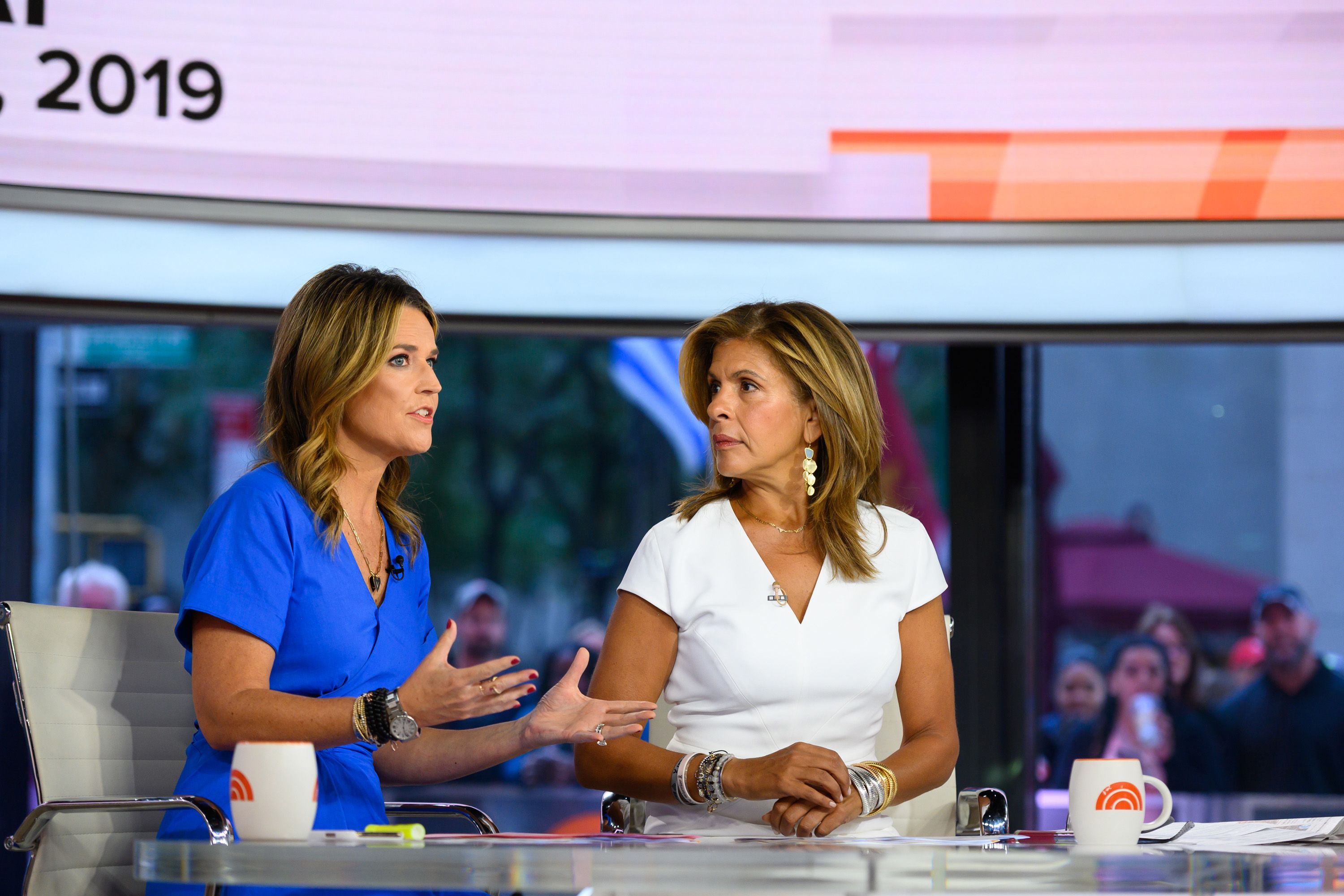 Getty images
Daily Mail: Savannah Guthrie & Hoda Kotb Devastated about Being without Their Moms on Christmas
Christmas is one of the best family bonding holidays but due to the coronavirus, NBC's stars Hoda Kotb and Savannah Guthrie will be celebrating without their mothers.
Hoda Kotb and Savannah Guthrie are broadcast journalists and hosts of NBC's "Today" show. The co-hosts recently shared their festive plans with sources and their disappointment over their mothers' absence.
In an interview with DailyMailTV, Kotb and Guthrie revealed that they wouldn't be spending Christmas with their loved ones due to the ongoing pandemic but planned to make their celebrations special despite being on a smaller scale.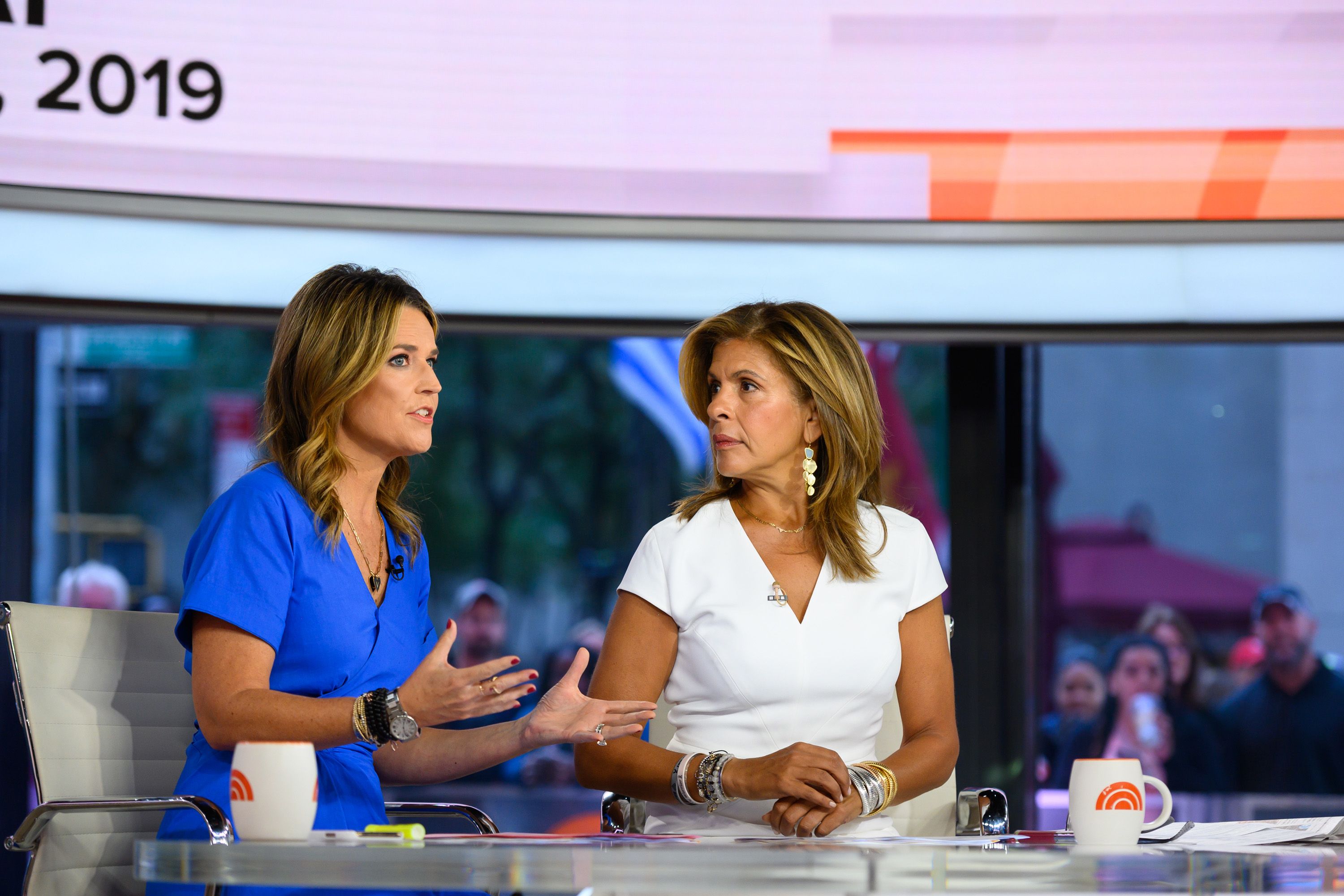 Savannah Guthrie and Hoda Kotb at Today - Season 68 TODAY on Monday, September 9, 2019 | Photo: Getty Images
Savannah's mother, Nancy usually celebrated Christmas with her daughter and her family — husband Mike Feldman, son Charles, and daughter Vale, but she wouldn't be celebrating with them this year as a safety precaution.
Guthrie and Kotb defended the 2020 Rockefeller Christmas tree when it became the recipient of harsh criticisms online.
Concurrently, Hoda's mother Sameha and her sister Hala, won't be traveling to spend the holidays with the TV personality, her fiance Joel Schiffman, and their two daughters.
Earlier this year, Guthrie honored her mother with a heartfelt letter she wrote ahead of Mother's Day. The mother-of-two stated that she learned how to be a good mother from watching Nancy navigate life with "integrity and grace."
The 48-year-old praised her mother for helping their family survive after the TV host's father died and also expressed her gratitude to Nancy for encouraging her to pursue her dream. In her words:
"You're the reason I've accomplished anything at all in life."
The proud mother and her family was showcased in People's new Beautiful Issue, where the NBC star admitted she enjoyed being a mother in her 40s despite initially believing she had lost her chance.
Guthrie and Feldman dated for nearly six years before they got engaged in 2013 and a year later they were married The "Today" host stated that being a mother in her 40s spared her from the pressure of motherhood at a younger age.
Back in November, Guthrie and Kotb defended the 2020 Rockefeller Christmas tree when it became the recipient of harsh criticisms online for looking sparse in comparison to previous years.
The pair joked about understanding the pains of a "bad hair day" and indicated that the tree required some extensions to look good. The co-hosts also promised a spectacular sight once they light the Christmas tree.
In April, during an episode of "Today with Hoda & Jenna," Kotb's hilarious side was absent as she got emotional on-air while expressing her longing for her mother, who was spending the quarantine alone.
The 56-year-old stated that while it was hard for others to be alone during the quarantine, her mother remained positive and they connected as much as possible through FaceTime.
Please fill in your e-mail so we can share with you our top stories!