'Yellowstone' Stunt Coordinator Shares Details on Epic Tricks, Including Iconic Biker Brawl
Jason Rodriguez, the stunt coordinator of the popular drama series, "Yellowstone," has opened up about the epic tricks on the show, including the iconic biker brawl. 
Popular television drama series "Yellowstone" posted a video on its Instagram page that showed its stunt coordinator Jason Rodriguez speak about some of the series's incredible epic moments. 
The stunt coordinator, who had a background in rodeo and horses before becoming a stunt coordinator, revealed he started doing stunts because only a few people could do horse stuff.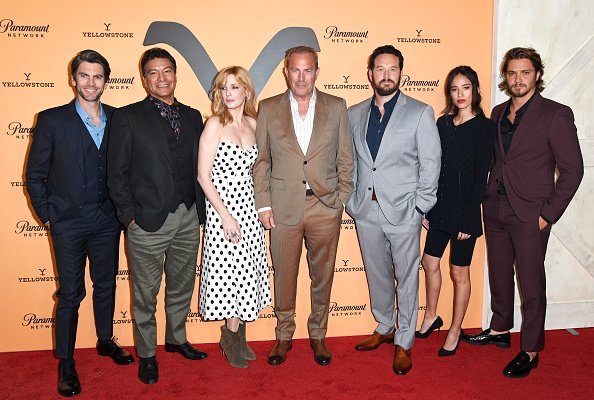 Rodriguez became "Yellowstone's" official stunt coordinator in the series's second season. He said he enjoys doing things with horses as they are his favorite due to it being his bread and butter and his background. 
Rodriguez also enjoys putting fight scenes together and tagged the hallway scene with Beth and Jamie as one of the standout scenes he choreographed. 
When talking about how he does his job, Rodriguez said once he gets a script, he thinks about how to bring it to life and accomplish the impressive stunt. He praised "Yellowstone's" creator Taylor Sheridan for writing his scenes so that they are visually detailed as it makes his job easier. 
Reilly said she could not tell if Beth survives the attack or gets to find peace.
Fans have a long way to wait before "Yellowstone" returns to television screens as it is set for release in June 2021. Sheridan's wife, Nicole, revealed in November that filming for the new season had wrapped up. 
She shared a picture that showed her and her husband sharing a passionate kiss in front of a brown horse and wrote in the caption that filming had wrapped up and that she and Sheridan were home. 
Nicole also congratulated the series's cast and crew for what she said would be "Yellowstone's" best season yet. Actor Cole Hauser, who portrays Rip Wheeler on the series, also confirmed the news that the filming of its fourth season had ended. 
The 45-year-old actor shared a picture on his Instagram page that showed the script for his next project, a movie titled "Panama," revealing Yellowstone's season four filming had ended and that he just landed in Puerto Rico for the new project. 
The third season of "Yellowstone" ended in August. In that season, fans were introduced to new characters, including Mia, the ranch's newest barrel racer portrayed by Eden Brolin, the daughter of "Avengers" actor Josh Brolin who is famous for playing "Thanos." 
As fans wait for summer 2021 for "Yellowstone's" fourth season, they continue to ponder the faith of one of the series's most popular characters, Beth Dutton, portrayed by Kelly Reilly. 
Beth suffered a terrifying bomb attack in season three's finale, with fans unsure if she survived the attack. However, Reilly is still holding out hope for her character in the upcoming season. 
While speaking to Esquire, she was asked if some of the show's characters would have a happy ending or are doomed to a grim fate. In reply to the question, Reilly spoke about Beth. 
Reilly said she could not tell if Beth survives the attack or gets to find peace but said she had seen moments of happiness for her, especially at the beginning of season three. Reilly said she enjoys playing those scenes even if they never last. 
All "Yellowstone" fans will be waiting for next year for the new installment of their favorite series. While they wait, they can at least watch some beautiful moments and stunt scenes from previous seasons.