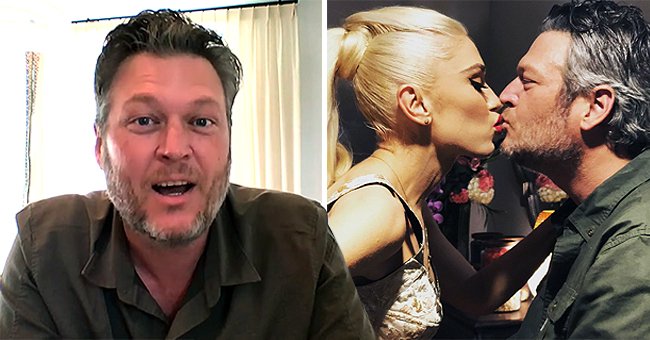 youtube.com/Late Night with Seth Meyers instagram.com/gwenstefani
Blake Shelton Says Fiancée Gwen Stefani Almost Revealed Their Engagement News Too Early
"The Voice" coach Blake Shelton couldn't believe that the public didn't notice his fiancée's engagement ring after she did little effort to hide it during a TV show appearance back in October.
44-year-old country singer Blake Shelton made an appearance on "Late Night with Seth Meyers" on December 10 and he discussed his recent engagement with 51-year-old singer Gwen Stefani.
Before Shelton and late-night show host Seth Meyers started to talk about wedding planning, Meyers wanted to know why didn't Stefani broke the big news to him when she visited his show back in October.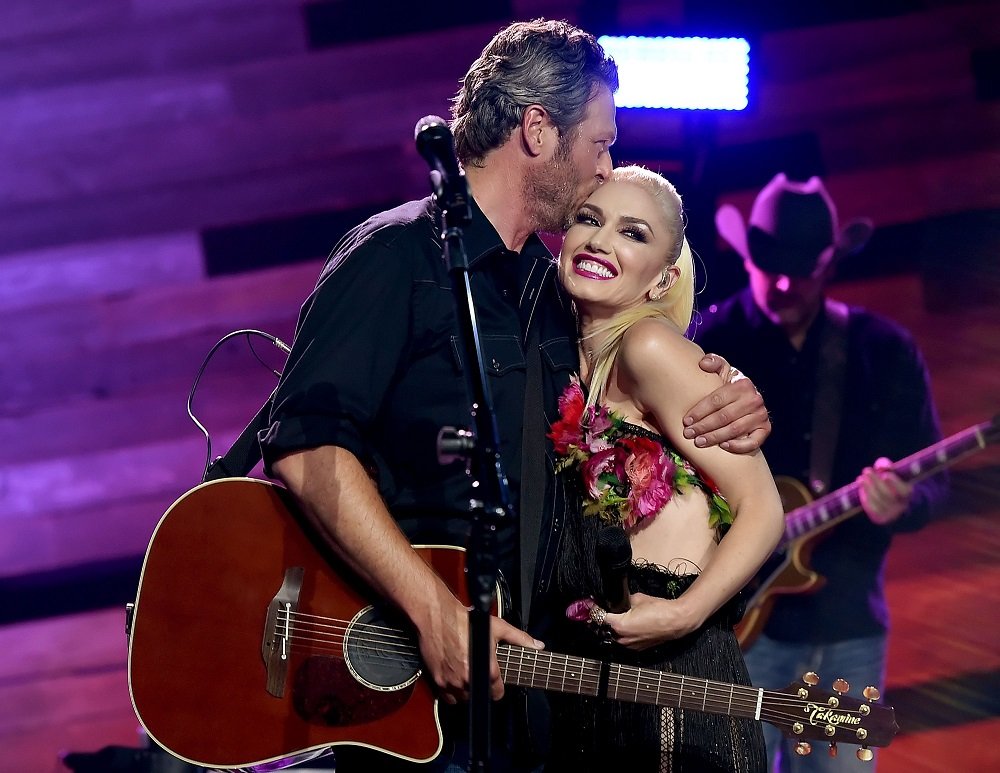 Blake Shelton and Gwen Stefani performing on the Honda Stage at the iHeartRadio Theater in Burbank, California, in May 2016. | Image: Getty Images.
Meyers joked with Shelton about having a little resentment toward Stefani because she and Shelton made their engagement public the day after the former No Doubt singer was on the show. Meyers said:
"That's the kind of content we could have really had a lot of fun with."
Shelton reacted by cracking out laughing and recalling being surprised that Meyers, and the audience of his show, for that matter, didn't notice Stefani waving her engagement ring on Meyers' face the entire episode.
According to Shelton, Stefani's engagement ring was evident during her interview with Meyers, but it was easy to miss it among his fiancée's abundant jewelry.
The "God Gave Me You" singer then turned to the camera and basically told everybody that Stefani gave away every hint of their engagement and they still incredibly missed it.
At this point Meyers was feeling ashamed that he didn't pick that up and he excused himself by remind everyone how difficult to really see who you are speaking to when you are using Zoom.
FLAUNTING HER ENGAGEMENT RING
Even though Shelton and Stefani announced their engagement via social media on October 27, it was only on December 1st when she flaunted the piece of jewelry on "The Voice," where the two are coaches.
Contrary to Meyers, Stefani and Shelton's co-stars on "The Voice" did notice Stefani's massive engagement ring, and the show's host Carson Daly acknowledged the couple's updated relationship status.
When presenting country singer and contester Ben Allen, Daly referred to Shelton as Stefani's fiancé, followed by Shelton using the word fiancée in reference to Stefani at another moment.
This wasn't the first time when Stefani showed her ring in public. The singer debuted the jewelry on her way to the 2020 People Choice Awards mid-November, to her fans' delight.
Please fill in your e-mail so we can share with you our top stories!