Lance Alexander's Parents Made Sacrifices for His Career – Meet the 'Family Reunion' Actor
Up-and-coming actor Lance Alexander, known as Elvis in Netflix's hit sitcom "Family Reunion," revealed the piece of advice that his co-star Tia Mowry shared with him.
In an exclusive interview with AmoMama, Lance Alexander shared details of his life and career, including how he's adjusting to online classes, balancing school and work, and the actors he looks up to.
Right from the start, the 15-year-old artist credits his parents for helping him become an actor. Growing up, Lance's mom got him involved in acting-related activities, like theater camps, plays, and talent shows.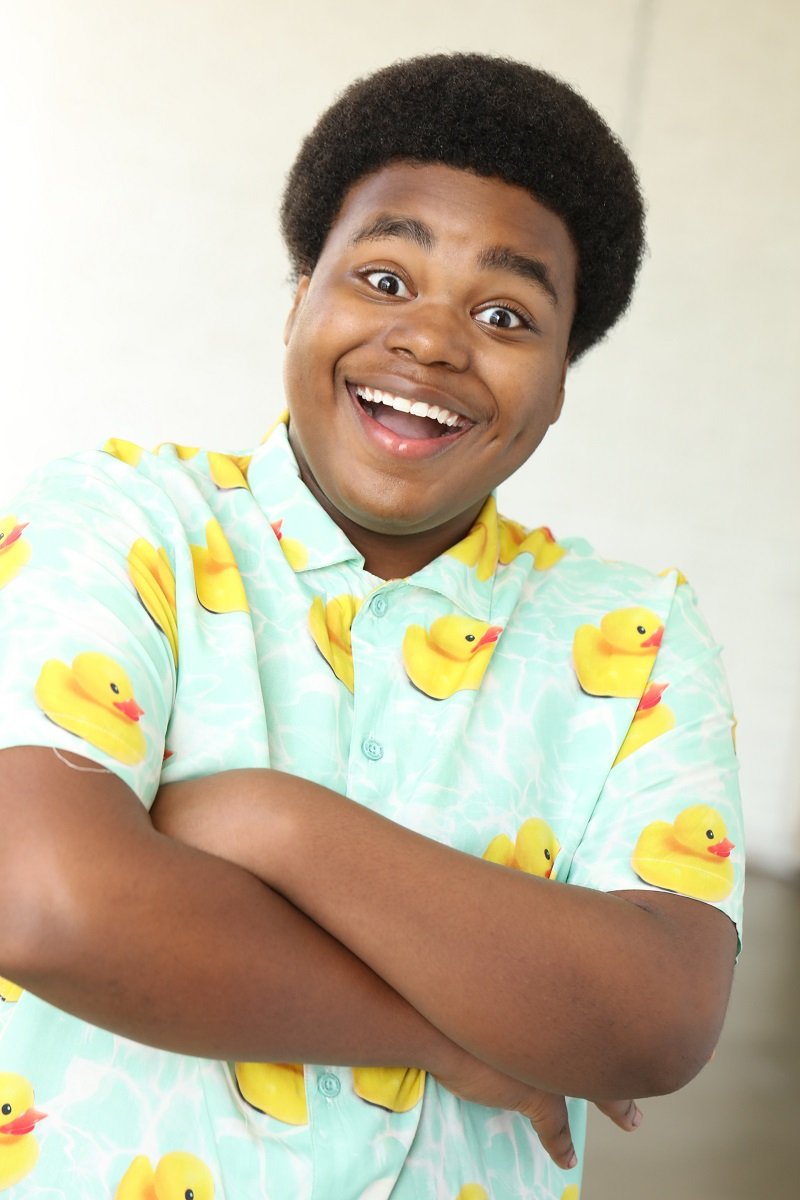 In 2017, Alexander started taking acting classes in West Chester, Ohio, his home town. Shortly later, he participated in a talent show and attracted the attention of a talent agent and manager from Los Angeles.
His family "made the sacrifice" to move to L.A. so that he could pursue his dream. Eventually, he landed his first gig: a commercial for Michael's "Slime Make Off," starring Nick Cannon and Busy Phillips.
Alexander's first TV role was Cosmo in Disney's "Raven's Home." It was his favorite show at the time, which is probably why he "screamed so loud" when he got the part. He told us:
"When I received the audition, I am certain my heart stopped! I prayed, and prayed, and prayed some more to the good Lord to book that role."
Read on to learn more details about Lance Alexander, including the piece of advice that "Sister, Sister" alum Tia Mowry – Alexander's castmate – shared with him.
Thank you so much for taking the time to answer these questions, Lance. I hope you and your family are keeping it together during the pandemic. Where are you guys quarantining?
Lance Alexander (LA): Thank you for having me! We are currently quarantining in Los Angeles.
How are you and your family coping with this situation? How much has it affected your routines?
(LA): We definitely were thrown off by everything that has come our way this past year, but we are most grateful for the time we've been able to spend together.
In the past, a normal week in our house meant tons of road time commuting to and from the studio and commercial auditions all over L.A. Meanwhile, my dad would be working long hours, too, while my sister attended school, followed by tennis practice and work.
I hadn't seen "Sister, Sister" when I met [Tia Mowry].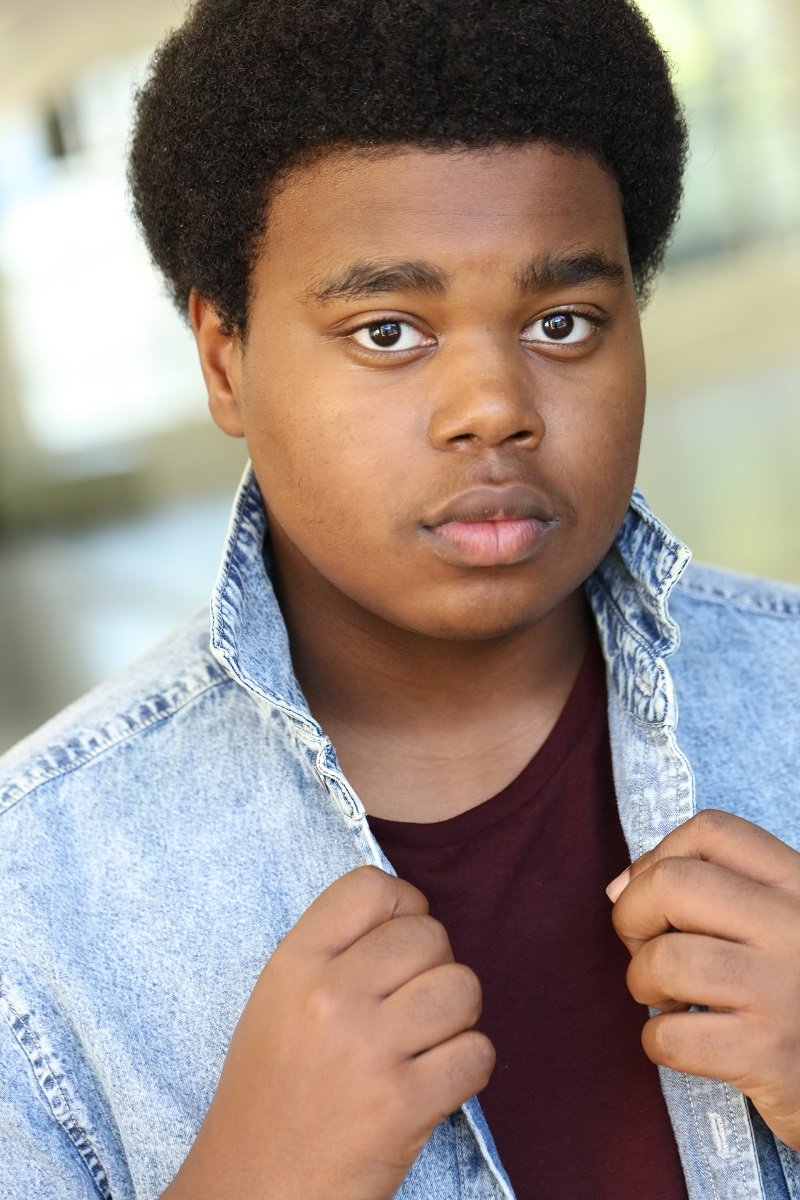 Most nights, no one in my family made it home before 8:00 p.m., which made family meal time nearly impossible. During the pandemic, I've been very happy for all of our home-cooked meals because we stopped eating out for safety reasons. We have been able to exercise together, and we have walked away nearly 100 pounds between the four of us!
So, despite all of the uncertainty and big transitions, I'm grateful we were able to land on our feet. Now I'm fully auditioning from home doing self-tapes and Zoom calls, my mom is driving much less and able to do more things for herself, dad works from his home office, and my sister is learning to drive and doing online school with me now.
You're still in high school, right? Was it hard for you to adjust to online classes?
(LA): Yes, I am in 10th grade. I would be lying if I said that adjusting to online classes has been easy because it is an entirely different environment. I'm a very social person, and I will literally start a conversation with a complete stranger and end up somehow telling them my life story.
I'm used to the traditional brick and mortar school setting, so I miss having in-person experiences like classmates, teachers, and even just gym class. Now, I'm sitting with a computer staring at myself through the screen all day. It gets lonely, and you start to realize how good you actually had it. 
You wish that you would have appreciated it more back then. All in all, I miss traditional school, but I'm very grateful for the online option because it works best for my undeniably crazy schedule.
How has your career as an actor impacted your school life?
(LA): Acting and school are definitely two huge competing priorities, and things get crazy with school while on set, especially during exam time. It only takes a day or two with heavy rehearsals to find yourself behind.
Very early on, I learned that I had to work ahead on the weekends and over holidays so that I wouldn't get so stressed when work and school demands compete.
Completing work ahead of time also helps for those nights when I am extremely tired and all I can do is review incoming script changes and then hit the hay to be fresh for the next day!
My parents are the reason I'm even in L.A. pursuing my dreams right now.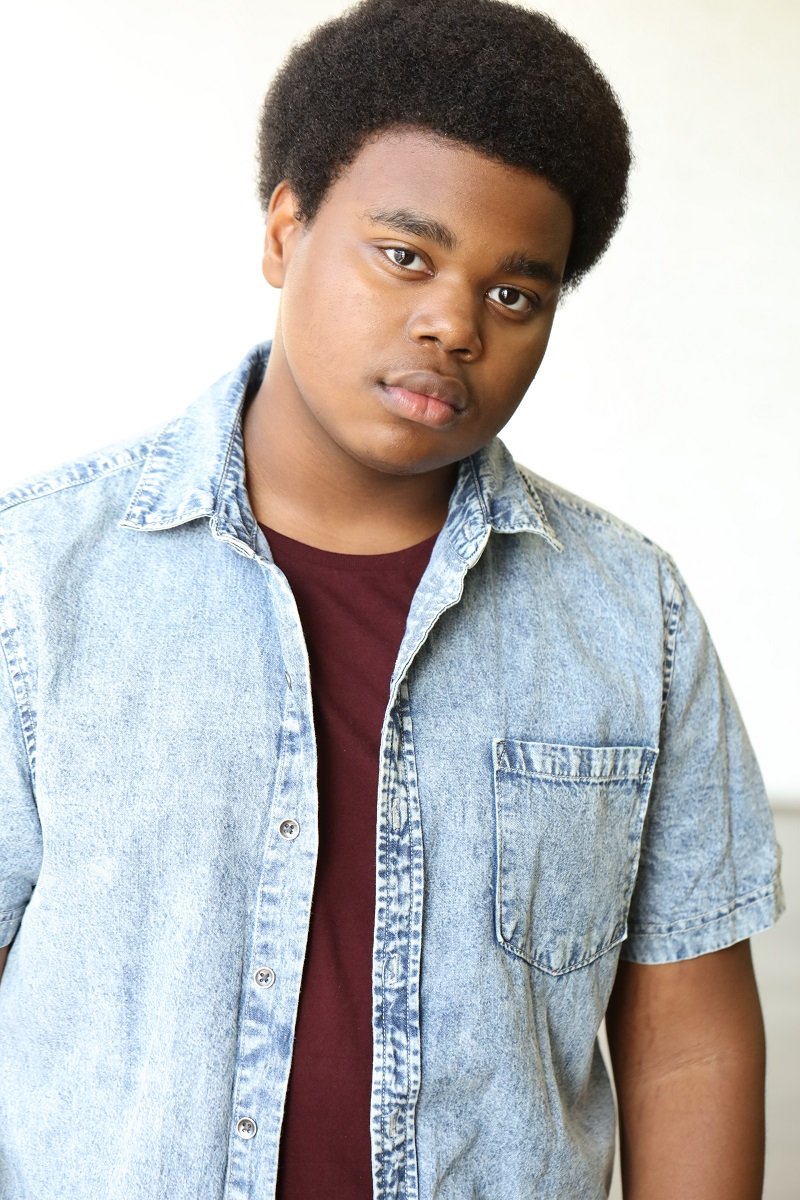 Do you have plans to go to college to learn more about the entertainment industry? Or maybe study something that is not necessarily related to your current career?
(LA): I definitely plan to attend college, but I'm not certain about a major just yet. Of course, I would love to study and learn more about the entertainment industry, but I would also very much like to spread my wings and explore other avenues.
Perhaps journalism, photography, or even coding. Something that would be absolutely epic to me would be to create video games!  
What do you do when you're not on set?
(LA): When I'm not on set, you can find me playing video games, at the movies, playing basketball, bike riding, hanging out with friends and family, or volunteering. 
Is there an actor you look up to?
(LA): Yes. Actually, there are two. The first one is the amazing and genuine Mrs. Loretta Devine that I have been so blessed to be able to work with [in "Family Reunion"] and learn from. The second, Will Smith.
I wrote a piece about Leonardo DiCaprio a few days ago, and he always credits his parents as the main reason he became an actor. Is it the same with you? Did your parents encourage you to explore your creative side when you were younger?
(LA): Yes, absolutely. My parents are the reason I'm even in L.A. pursuing my dreams right now. My parents have definitely had the biggest influence on my career. I learned very early what it meant to work hard for the things you want in life.
My parents are both highly educated. My dad is an attorney and my mom has a Ph.D. I have listened to so many stories about their education and careers, which has given me so much insight into developing good work habits and nurturing good healthy relationships along the way.
Their willingness to share with me and teach me has given me the desire to work hard in every aspect of my life and career. I have learned there are no shortcuts. Plus, it's better to take the long route around to explore and experience more. 
Elvis returns for the second season of "Family Reunion."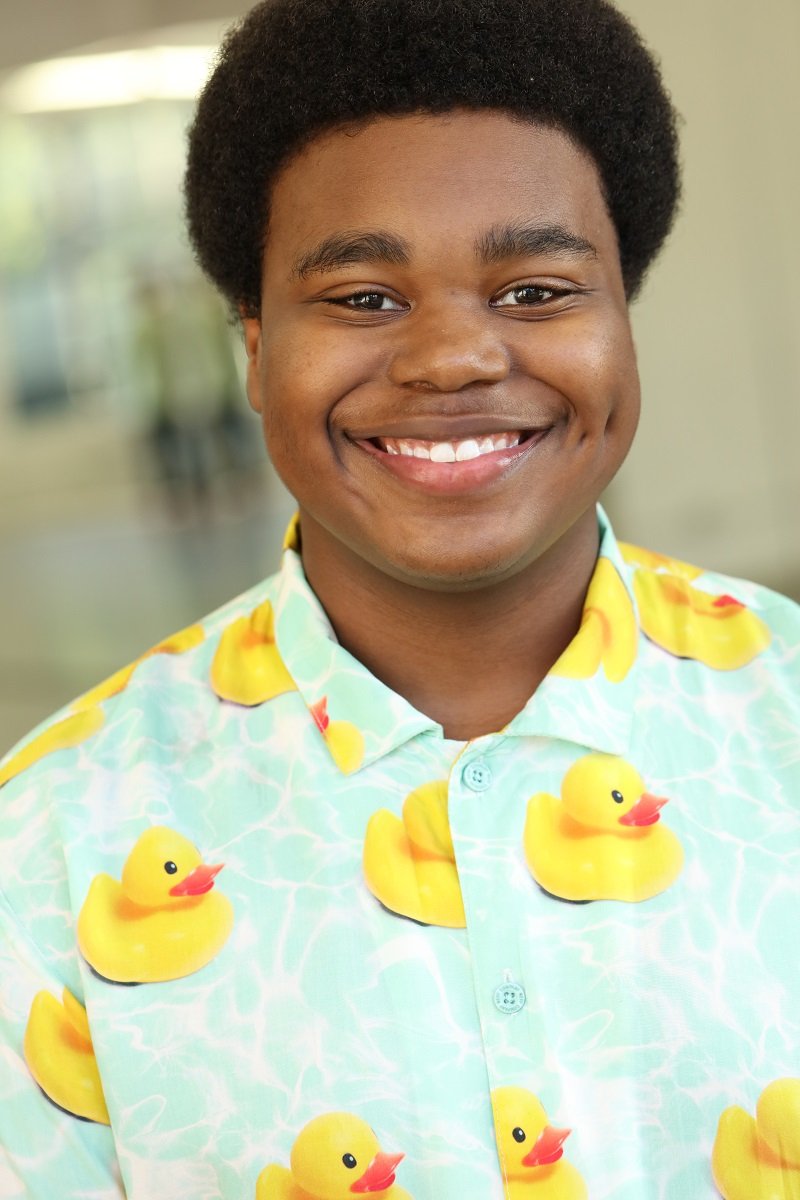 How did your friends and family react when you told them you got cast as Elvis in Netflix's hit sitcom "Family Reunion"? You're on set with Tia Mowry, who also began her career as a child in "Sister, Sister."
(LA): One of the coolest things was when I went for my producer session, which was the last audition before I was cast on the show. My aunt was visiting from Michigan, so she got a chance to come with me and my dad to Paramount.
What's funny is we had our day all planned with tourists' things because we had no idea about the callback, but that's how life is in this town. That morning we received a call around 11 a.m. informing us the callback was set for 5 p.m. later that day.
My aunt had heard plenty of stories about the process, so it was cool having her tag along while visiting. It was a proud moment when I was able to call her and tell her I landed the role of Elvis.
My friends and classmates back home were in total disbelief and asked me almost every day when "Family Reunion" was coming out! We had plenty of discussions about how long it takes to create an episode, edits, and how Netflix releases shows.
My community supported me when I started this journey with a huge sendoff celebration, which is why I celebrated back home with a community viewing party after "Family Reunion" was released on Netflix.
Your character is hilarious! Was it hard to pick up the Southern accent?
(LA): Thank you so much! Funny thing is, I actually had to go into my audition without the accent because I couldn't get it down in time. I received the script the night before the audition, so I didn't have much time to memorize and create an accent.
It's always important to connect with the character before the audition so it feels real. My mom suggested I memorize the lines and focus on putting life into the character, and that's just what I did!
She promised me it would be ok and that she would pray and ask God for grace on my behalf. So long story short, I went into the audition and the amazing casting associate Ryan said:
"That was great. I loved it, but can you come back and prepare it with a southern accent?"
So, I went home and listened to every country song I could possibly find, and I put myself in the zone and developed my accent from how they spoke, and that's how I created the voice for Elvis!
You weren't even born when "Sister, Sister" was released! Did you know Tia before working with her? What's the biggest piece of advice she has shared with you?
(LA): I have never been a big TV watcher because my parents have always limited how much and what I watched, so I hadn't seen "Sister, Sister" when I met her. As time went on, I decided to watch a couple of episodes, and it's amazing!
The biggest advice Ms. Tia has given me is to try and stay in a scene even if you don't have speaking lines. I was chatting with her while filming the first season of "Family Reunion," and we were discussing how it can be so awkward standing in a scene in frame without lines!
Through our conversations, I learned quickly that it is important to stay connected with the other characters and react to the action even while not speaking because, on a multi-camera show, it's critical. 
What's next for Lance Alexander?
(LA): I am excited to share Elvis' returns for the second season of "Family Reunion," and I'm always doing commercial work! I currently have a national spot with Kinder Bueno airing. I also create comedy videos and skits based on real-life events on my TikTok. You can follow me on Instagram and TikTok @thelancealexander
Thank you again, Lance! I'm looking forward to seeing more of your work on screen!