5 Facts about Life & Career of 'Food Network' & 'Christmas Cookie Challenge' Star Eddie Jackson
The 2015 "Food Network Star" started his professional path as something very different from a celebrity chef, but he managed to reinvent himself by reconnecting with his childhood past.
39-year-old former football player and chef Eddie Jackson has been a fixture on the cooking channel "Food Network" for the last five years, and he has earned a name in the industry as the host of the network's annual "Christmas Cookie Challenge."
Jackson's journey to stardom wasn't a straight one, and he once had to see his career plans drastically changed because of an accident, only to reinvent himself as the celebrity chef we have grown to know and love. Here are five facts about his life and career.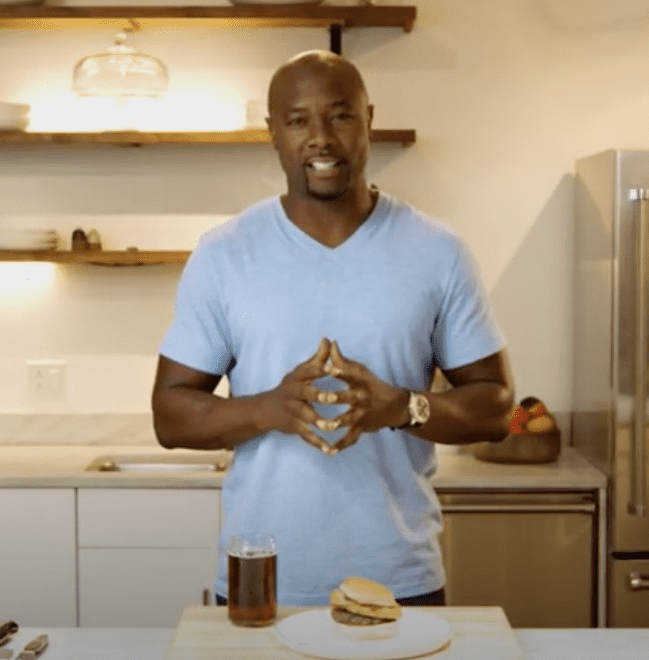 1. HE STARTED AS A FOOTBALL PLAYER
Jackson was reportedly passionate about American football from an early age, and the sport was his first choice of a career. It was football that got him into college at the University of Arkansas.
Between 2004 and 2008, Jackson played as a free agent cornerback on different NFL teams including the Miami Dolphins and the New England Patriots, but his sports career was cut short when he underwent a severe physical injury at 28.
2. HE FOUND FAME IN COOKING COMPETITIONS
After his injury, Jackson started a new business as a personal trainer and gym owner, while at the same time reviving an old hobby of his - cooking - and turning it into a potential career.
Jackson first tried his luck in the hit show "MasterChef" in 2013, finishing eighth in the competition. In 2015, he was crowned as the winner of "Food Network Star," which cemented his reputation in the industry.
3. COOKING IS IN HIS BLOOD
Even though he turned it into a profitable career only later, cooking has been part of Jackson's identity for as long as he can remember, and his first memories involve him making biscuits with his grandmother at age 6.
This detail of his personal background has worked wonders for Jackson in his professional career as a TV chef since he has the ability to make any kitchen feel as warm and authentic as his grandma's.
4. GIVING BACK
Jackson's work with the Food Network doesn't end with his five-year run as a host and on-screen chef. Since he wants to keep using his privilege as a celebrity to give back to society, the star also helps the network raise funds for the nonprofit "No Kid Hungry."
His charitable project for the 2020 Christmas season aimed to help families with no means to spend the holidays with their loved ones because of social distancing, 
5. PRIVATE RELATIONSHIP
When Jackson became a household name as 2015's "Food Network Star", everybody wanted to know everything about his personal life. But apart from admitting to having a girlfriend back then, he has kept the relationship private.
What we do know about Jackson's mysterious girlfriend is that she has always supported him on his dream of becoming a famous chef, even though it is not even clear if the two continue to be together.