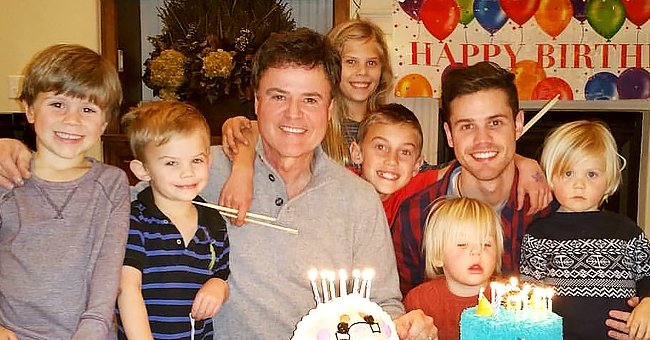 instagram.com/donnyosmond
Donny Osmond Celebrates Birthday with His Son Chris & Grandkids — Fans Gush over His Family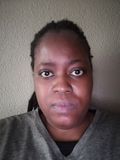 Singer Donny Osmond celebrated his son's birthday this month with a heartfelt post on social media. He included a photo of his son and his grandchildren with the post and fans couldn't help but react.
Donny and his wife Debbie Osmond got married in May 1978. The "Masked Singer" alum and his wife didn't wait long before they started their big family by welcoming a son, Donald Jr., in July 1979.
Jeremy was welcomed to the family in June 1981, Brandon in 1985, and Christopher in 1990. Just when it seemed the Osmonds were done; eight years later they welcomed their youngest boy Josh in 1998.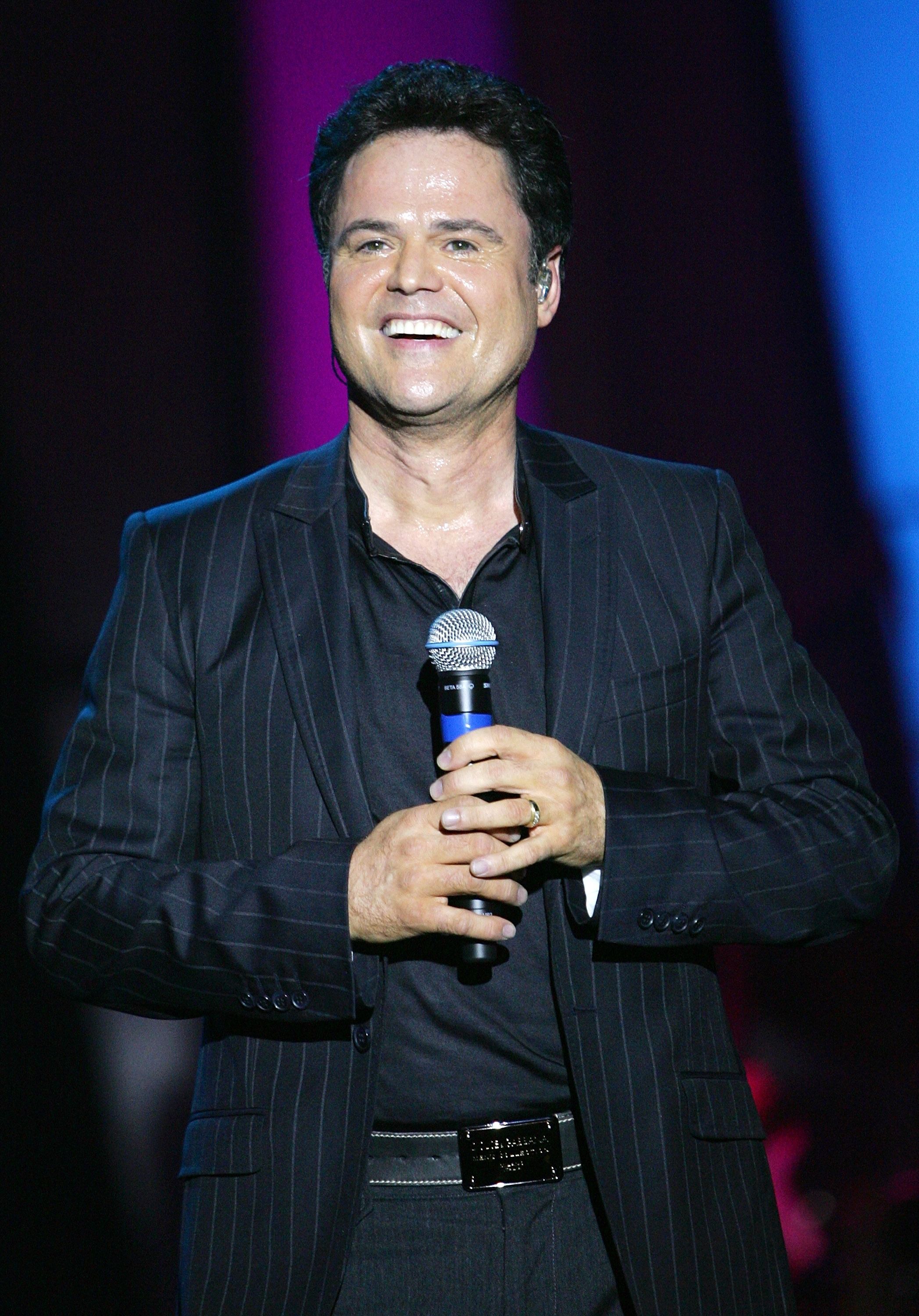 Donny Osmond performs at the Orleans Hotel & Casino on August 14, 2007, in Las Vegas, Nevada | Photo: Ethan Miller/Getty Images
On Saturday, December 12, 2020, Christopher celebrated his 30th birthday with a post by his father. Donny took to Instagram to honor his son's special day writing:
"Happy birthday to a son who truly shines!"
The singer had just turned 63 a few days before his son on December 9, 2020. He confessed that he enjoyed celebrating his special day along with his son in a joint celebration.
Donny shared how his son was the best birthday gift for him. He concluded his post by noting how hilarious it was that before the novel coronavirus disease; celebrations were different.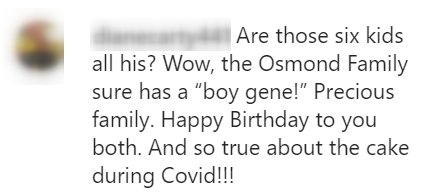 A fan comments on Donny Osmond's Instagram post on December 12, 2020 | Photo: Instagram/donnyosmond
The singer shared how fun it was when people used to eat cake after the person celebrating had blown on it to put out the candles. His post included a fun birthday photo which included him and his son.
Also featuring in the image was Donny's six grandchildren, where it appeared only one of them was a girl. Two lit cakes appeared in front of the two birthday "boys" who smiled broadly.

A fan comments on Donny Osmond's Instagram post on December 12, 2020 | Photo: Instagram/donnyosmond
One fan commented on the post calling them a big loving family. Another person thought the six children were all Christopher's and wished them happy birthdays before noting:
"Wow, the Osmond Family sure has a 'boy gene!'"
Up until Donny's son revealed he was having a baby girl, the Osmond parents only had one granddaughter and nine grandsons. Christopher married his wife Alta Osmond in May 2017.
The post showed Donny Osmond singing a fun birthday song.
This May, he shared (via his father) that he was finally going to become a father. The singer uploaded an Instagram gender reveal video that showed him and his wife finding out their son was having a daughter.
Two days before Donny's birthday his daughter-in-law Summer, Josh's new wife turned 22. As per usual, the musician took to social media to wish her well and to celebrate the milestone.
Donny's famous sister, Marie Osmond, was one of the people who celebrated his 63rd birthday with a post on her Instagram account. The post showed Donny singing a fun birthday song.
Please fill in your e-mail so we can share with you our top stories!