Pedro Pascal's Parents Were Political Refugees — What Is Known about the Actor's Family
"The Mandalorian" star Pedro Pascal was brought into the US by his parents, who were granted political asylum in the country after being forced to flee a terrible dictatorship.
45-year-old Chilean-American actor Pedro Pascal struggled with his chosen career for more than a decade before achieving success in his early 40s with roles in hit series "Narcos" and "Game of Thrones."
But his family origins are very different from the majority of Hollywood stars, with his parents being Chilean immigrants that flew their home country in the 1970s as members of the resistance against dictator Augusto Pinochet.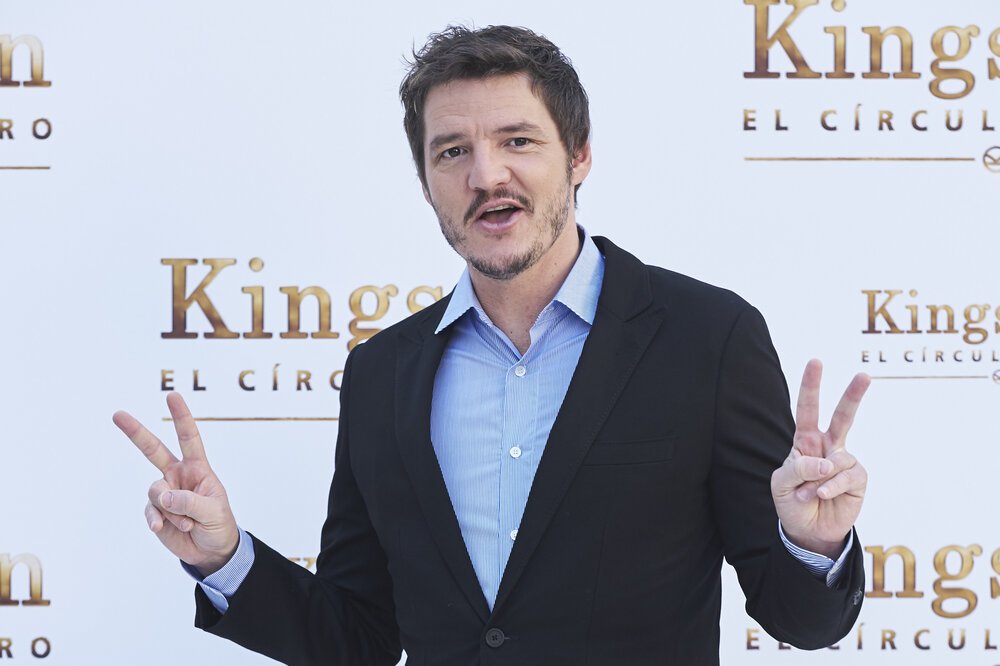 CHILEAN PARENTS
Pedro is the son of Dr. Jose Balmaceda, a fertility doctor, and Veronica Pascal Ureta, a child psychologist. They were both supporters of leftist Chilean president Salvador Allende, who was ousted in a coup d'état in 1973.
Pedro's parents returned to Chile when the actor was in his teens, and that gave him great independence to find out what he wanted to do with his life. Pedro's mother sadly died soon after returning to her homeland.
HIS MOTHER'S SUPPORT
Pedro's legal name is actually Pedro Balmaceda. Still, as he explained recently, he changed his professional name to Pedro Pascal early in his career to pay tribute to his mother's last name after she passed away.
His mother's death came as a shock even as he tried to launch his acting career in New York City. The actor shared with People that he always felt his mother knew somehow that he would make it and always gave him her support.
"None of [my success] would be real if it weren't for her," Pedro told the news outlet in a November 2020 interview, where he also admitted that his parents took care of him almost too well, to the point of considering himself a spoiled child.
But at the same time, Pedro said that knowing his parents' difficult journey as political refugees and how they started a new life for their children in a foreign country he now calls home, has given him perspective.
DISCUSSING HIS PARENTS
In a 2017 appearance on "Jimmy Kimmel Live," Pedro candidly revealed that his parents escaped Chile and established in the US as political refugees when he was very little, and he grew up as any American child of his age.
He described his parents as very young when they moved to San Antonio, Texas, where Pedro grew up, and he recalled that all they liked to do was watch films and attend rock concerts and football games.
"My parents were really cool. They were young and figuring stuff out, and that meant taking us to the movies like three times a week. Whatever they wanted to see," Pedro told Kimmel.
Films became a passion for Pedro early on, and he recalls tricking his parents into taking him to watch films that were inappropriate for his age, as well as breaking his arm on two occasions while reenacting scenes from Indiana Jones films.
CHOOSING NEW YORK CITY
While his parents and two younger siblings moved back to Chile, Pedro and his sister decided to continue living in New York City, where the two shared a small apartment as Pedro started to pursue work as an actor.
After a long period of struggle, Pedro started to work more regularly both on stage and on TV, and while it gradually positioned him in the industry, money was still scarce for a while.
VISITING CHILE
Even though Pedro chose to build his life and career in the US when most of his family went back to Chile, he has since returned to the country, where his father still works as a doctor, one brother is in medical school, and another is an actor.
Pedro once opened up about being happy and feeling grateful to live because his family could return to the country and have normal and peaceful lives, while at the same time, he laments that they had to go through such a dark chapter.
Back in Chile, Pedro's younger brother, 28-year-old Lucas Balmaceda, has followed his steps to become an actor, and he already has several credits in the Chilean film and TV industries.
ACTING CAREER AND SUCCESS
Pedro revealed that his first audition as a screen actor was in 1993, but it was in 1996 that he landed his first role in a short film. Meanwhile, his debut in a hit series was a guest appearance in "Buffy the Vampire Slayer" in 1999.
After that milestone, Pedro made appearances in series like "Touched by an Angel," "NYPD Blue," and "Law & Order." From 2006 onward, he has been credited as Pedro Pascal instead of Pedro Balmaceda.
Even though his first recurrent role in a series was on "The Good Wife," which he played from 2009 to 2011, he became a recognizable star with his breakthrough roles of Javier Peña in "Narcos" and Oberyn Martell in "Game of Thrones."
While he appeared in only seven episodes of "Game of Thrones" in 2014, his character left a great impression among fans (Pedro has also admitted to being a huge fan). His character's death was a memorable one.
But if starring in "Game of Thrones" was something surreal for the actor after being a fan of the show for three seasons, nothing prepared him for the experience of joining the "Star Wars" universe after having been a fan his entire life.
In November 2019, "The Mandalorian" debuted on Disney+, with Pedro assuming the namesake role. While his face is covered with a helmet most of the time on the series, he has since become a household name.
"To be invited into an experience like this? I can never kill the fan in me—that's just my upbringing," Pedro told Elle, also recalling watching "Return of the Jedi" as a child in a San Antonio theater after a long wait for tickets.
DATING HISTORY
While Pedro is already a famous actor whose work makes a lot of headlines these days, not much is known about his dating life, and he has been a mostly private person when it comes to this subject.
In 2014, there were rumors about Pedro being involved in a romance with his "Game of Thrones" co-star Lena Headey, who was recently divorced but later married filmmaker Dan Cadan.
The actor was later rumored to be in a relationship with the actress Maria Dizzia of "Orange Is the New Black" fame. Still, as with Headey, this was never officially confirmed by any of the parties involved.
As far as it is known, Pedro is currently single, and he resides in New York City, which has been his home for the last two decades. He has reportedly spent most of the COVID-19 pandemic by himself in his Manhattan home.