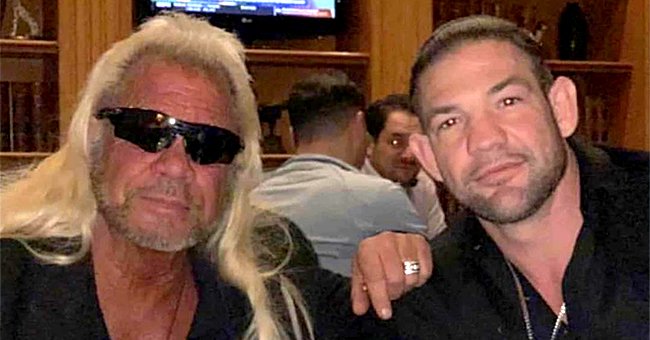 Instagram/duanedogchapman
Dog the Bounty Hunter's Son Leland Chapman Turns 44 — See Birthday Tributes from His Family

Duane "Dog" Chapman's son Leland, who had an injury-stricken year, turns 44 and received an outpour of love from his family in celebration of the special day.
Leland Chapman spent a chunk of 2020 healing from injuries that had taken their "toll," but as his 44th birthday came to pass, he had cause for celebration with much love from his family.
His father Duane and his son Cobie sent Leland sweet birthday tributes, while his wife Jamie shared a video message comprised of memories they made together over the years.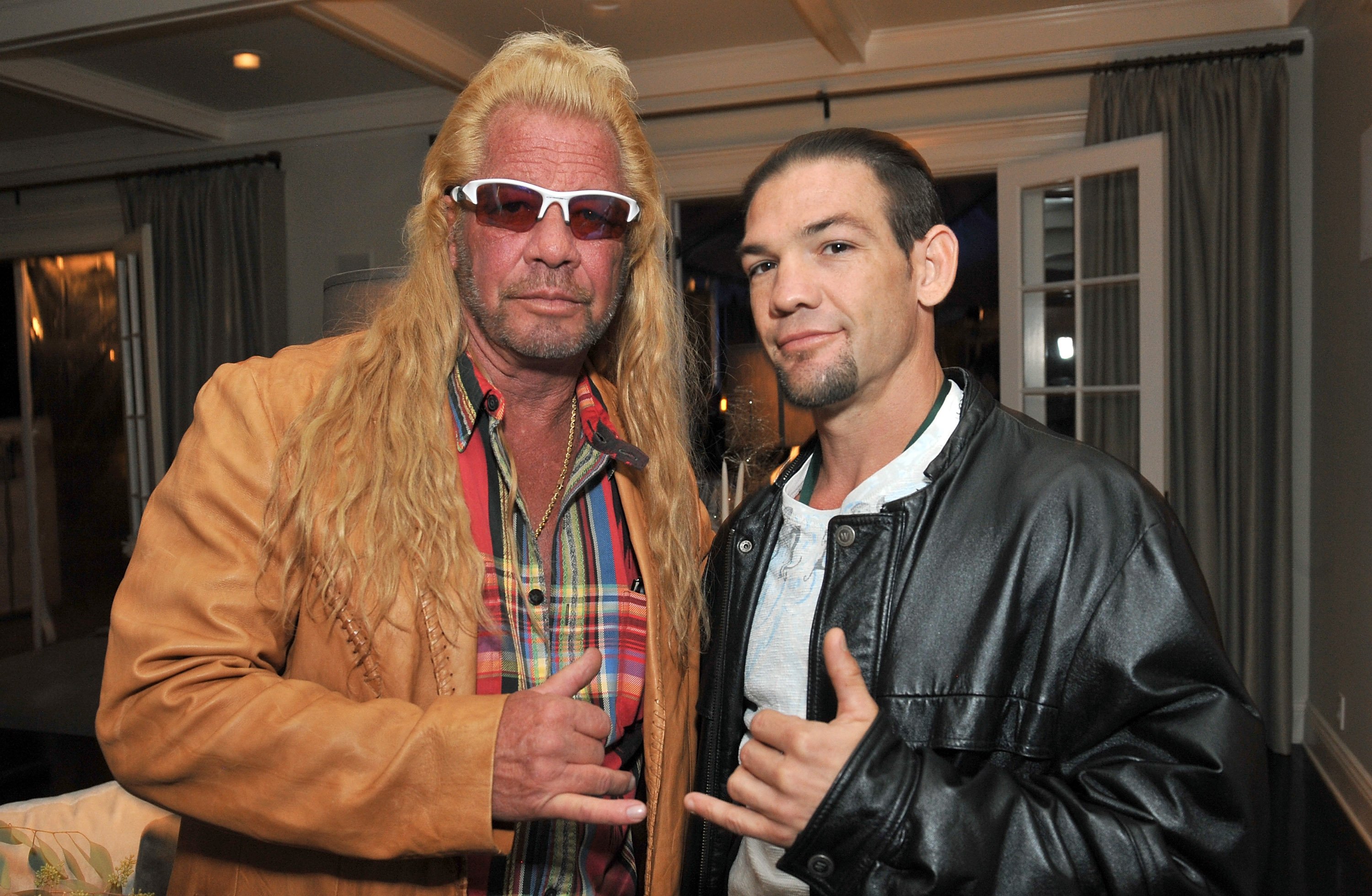 Dog Chapman and Leland Chapman attend the 2013 Electus & College Humor Holiday Party on December 12, 2013, in Los Angeles, California. | Source: Getty Images.
AN INJURED YEAR
Although Leland left his father's reality show back in 2012, they continue to work together, and it's while they were in pursuit of an alleged fugitive that Leland got struck down by injury while still recovering from a previous one.
The January manhunt started by vehicle, but when it switched to a chase on foot, Leland tried to kick a gate. Instead of opening, the gate flexed back and severed his Achilles tendon.
In July, Leland's inability to be active showed in his weight gain, and he quickly set the record straight that he "can't even walk" when followers on social media noticed.
HIS LIFE
After leaving "Dog The Bounty Hunter" in 2012, Leland, whose mother is Duane's ex-wife La Fonda Sue Honeycutt, went to Hawaii where he started operating his own bail bond company called Kama'aina Bail Bonds.
He also took over Duane's business in Oahu, Da Kine Bail Bonds, but in 2015, Leland moved to Alabama. The following year, he married Jamie, and they since brought three children into the world, Dakota, Cobie, and Leiah.
BIRTHDAY TRIBUTES
Following the difficult year, Leland received an outpour of love from his family. Alongside a picture taken of Leland and his two sons, Cobie wrote:
"Happy birthday @lelandbchapman ?I love you and I hope you have a good day!"
Duane also wished his son a happy birthday, and in another birthday tribute, Jamie shared the love she feels for "her person" in this world. Alongside a video montage of happy memories, Jamie gushed:
"Here's to another trip around the sun! I hope today is filled with love & laughter. I hope you feel very appreciated on this day! "
GAIN SOME, LOOSE SOME
While Leland picked up weight during the year, Duane Chapman, on the other hand, shed 20 pounds, all thanks to his new fiance Francie Frane, who he joked put him on a diet of "grass."
Even though Duane is happy about his healthier physique, it hasn't exactly been a tasty experience. Nonetheless, the reality star is grateful for the positive changes that occurred in his life since Frane entered the picture.
Please fill in your e-mail so we can share with you our top stories!