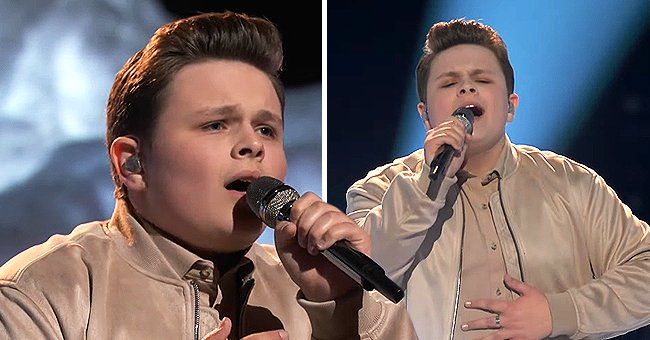 Getty Images
'The Voice's' Young Finalist Carter Rubin Stuns Viewers Covering Miley Cyrus' Song 'The Climb'

"The Voice's" youngest finalist, Carter Rubin (15) wowed the audience and got a standing ovation from Gwen Stefani, covering Miley Cyrus' "The Climb" and giving a rendition of The Muppets' "Rainbow Connection.
Carter Rubin has impressed throughout season 19 of "The Voice" as the youngest contestant to make it to the finals. His semi-final performances, which saw him perform Miley Cyrus' "The Climb" again earned him rave reviews.
It was another emotional night for "The Voice" coach, Gwen Stefani, as her contestant, Carter Rubin moved her to tears with his semi-final performances. This included working with hitmaker, Justin Tranter, on an original single called "Up from Here."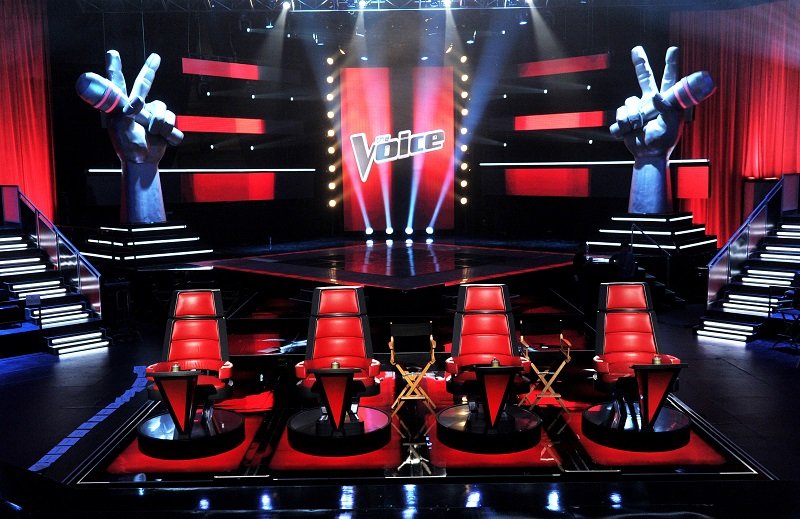 "The Voice" set at Sony Studios from October 28, 2011 in Culver City, California | Photo: Getty Images
The New Yorker looked right at home on stage, dressed in an all tan ensemble, standing between two giant cement blocks with purple lit stage fog setting the mood, as he took on Cyrus's "The Climb."
Rubin was first accompanied by a string quartet. Later on, he would impress the coaches with his rendition of The Muppets' "Rainbow Connection, which he dedicated to his autistic brother. Stefani was brought to tears, exclaiming:
"I'm so happy for you. You're so gifted, you're so intuitive, your heart is full of music. I'm so honored you picked me, and I'm crying, and I'm so happy."
The stage has now been set for a much-anticipated finale where Rubin will face off with fellow finalists, Jim Ranger, Ian Flanigan, Desz, and John Holiday on December 14, to see if he can give Stefani her first championship as a coach.
The 15-year old's popularity has grown immensely throughout his time on the 19th season of the hit show, as evidenced by his Instagram following. Since opening his account when he first auditioned, Rubin has attained more than 21 000 followers.
Regardless of the outcome of the finale, Rubin is already envisioning his future in music once the competition comes to an end.
Rubin has been impressing since his blind auditions, after turning the chairs of John Legend (41) and Stefani (51) when he performed "Before You Go" by Lewis Capaldi. With Stefani's promise to play a motherly role for Rubin, he picked her team.
This wasn't the first time that Rubin moved Stefani to tears. He again hit all the right notes previously belting Mariah Carey's "Hero," causing the waterworks to flow on his Stefani's face, as she added:
"It's so good to be able to watch you shine and know that you are good at that. Not only good, but mind glowingly good."
Since auditioning for the show, Rubin's time has been a memorable one that has introduced him to thousands of new fans. He credits Stefani for giving him the best advice, and values the new friendships he has formed throughout the competition.
Rubin is a lover of music and has previously listed some of the artists who have influenced him as Harry Styles, Ed Sheeran, and Shawn Mendes. An avid songwriter too, Rubin credited these artists as the ones who inspire his writing process.
Regardless of the outcome of the finale, Rubin is already envisioning his future in music once the competition comes to an end. These plans include writing songs in the future, and of course, touring for his horde of fans.
Rubin also couldn't contain his excitement at the prospects of getting into a recording studio and getting work. He cannot wait to put out an album for his fans to hear.
Please fill in your e-mail so we can share with you our top stories!