Cardi B Shows off Her Cool and Expensive Rings — Check Out the Huge Gems on Her Fingers
Grammy-winning rapper, singer and songwriter, Cardi B stuns as she flaunts her expensive rings with huge diamond gemstones on her fingers.
Cardi B is well known for her expensive taste. The hitmaker has once again proved this with a recent post. The 28-year-old recently took to her Instagram stories to show off pictures of her rings.
In the post, the mother of one had her fingers out, showing her diamond-encrusted rings. The rings Cardi posted had huge gemstones in the middle while surrounded by other tiny diamonds.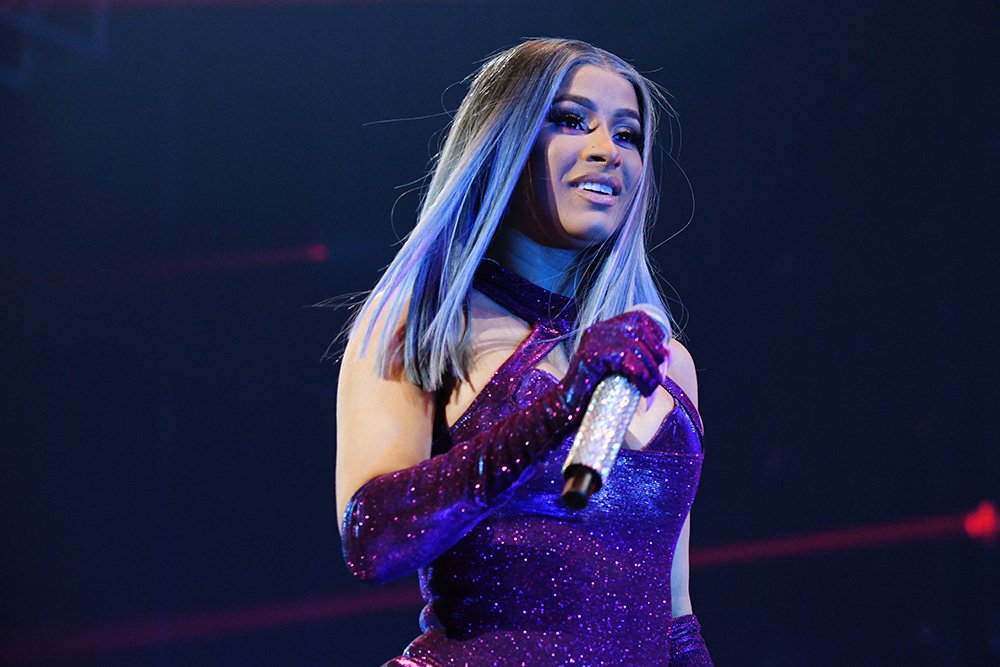 One of the rings had a diamond-shaped gem while the other seemed to have a square shape. Cardi, who is known to love the good life, proudly showed off her new gems to her fans. 
Cardi recently bagged the Billboard's Woman of the Year award and at the awards reception, she gave a speech. She said:
"This year, when it came to music, I had so many things planned...Unfortunately, due to COVID, I couldn't put out the visuals the way that I wanted..."
The 28-year-old went further to say that regardless of everything that has happened this year, she was grateful she released the single "WAP." She concluded by thanking her fans and every individual she had worked with within the year.
The mother of one is no newcomer to the dazzling scene; she has continually shown her expensive taste.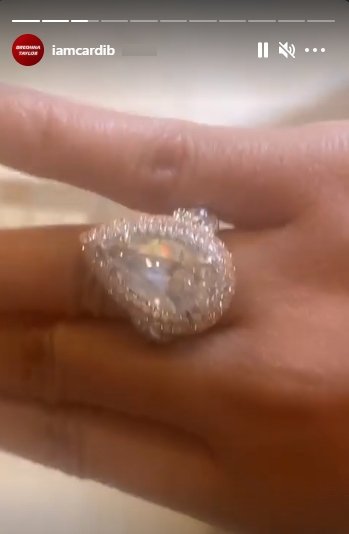 Accompanying the award was an interview she had with Billboard. In the interview, Cardi spoke about why she thought she deserved the award for Billboard Woman of the Year.
According to the artist, the record had gone multi-platinum, spent four weeks on the Billboard Top 100, and broke the record for having the most streams in a single week.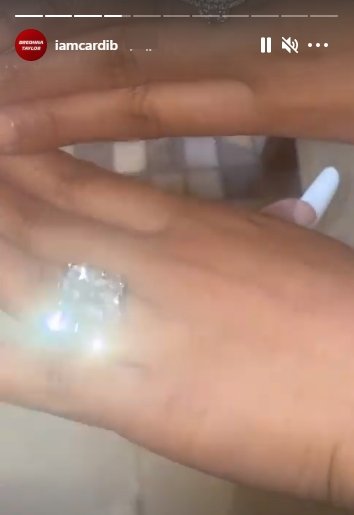 This and a couple of other verifiable information are what won this talented rapper the award. According to Cardi herself, she earned the honor.
The mother of one is no newcomer to the dazzling scene; she has continually shown that she has expensive taste. This was the case again when the rapper recently took to social media to show off a pair of $2.500 boots.
Cardi was seen in the photo showing off an expensive pair of neon green boots, sitting in the back of a customized limousine and rocking a sweatshirt by Balenciaga.
The rapper's expensive taste is one of the many factors responsible for her always making the news, and for this, many of her fans love her.