Kylie Jenner's Exes Tyga and Travis Scott Show off Cool Tattoos on Their Toned Bodies
Kylie Jenner's ex-boyfriends, Tyga and Travis Scott did not fail to show off their intricate tattoos on their toned bodies in a series of cool Instagram photos over the months. 
Kylie Jenner's ex-boyfriends Tyga and Travis Scott are clear lovers of tattoos. The rappers have inked several parts of their bodies and almost covered up every possible space with the intricate art. 
They have also never failed to show off their tattoos with posts on social media over the years. Tyga, who has the most tattoos, was recently seen showing them off in a photo on his Instagram feed.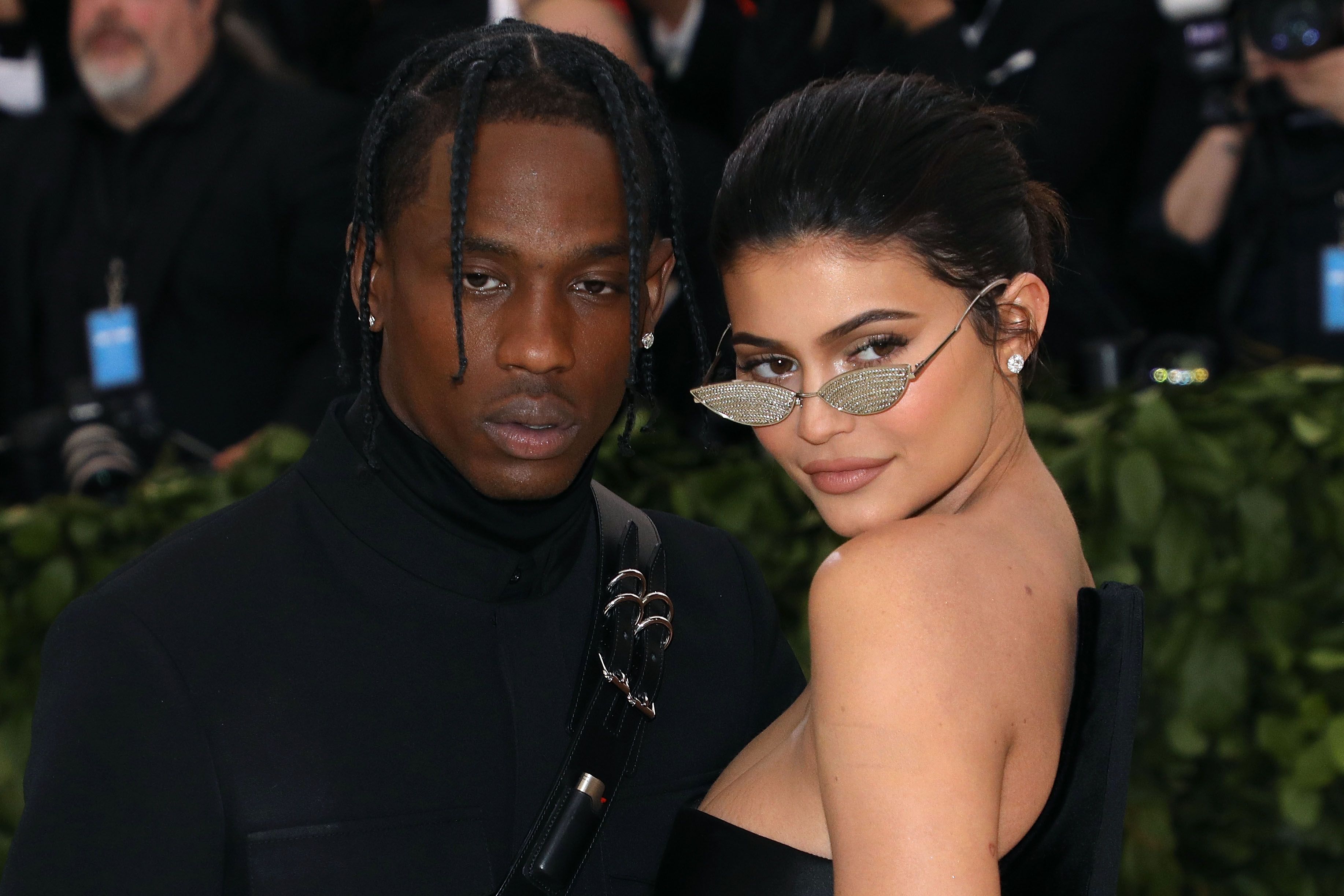 In the shot, the 31-year-old was seen giving a good view of his toned abs when he raised his shirt to flaunt the inked art underneath. His neck and hands were also completely covered in black ink. 
He was clad in a shimmering gold shirt with shiny black leather pants that showed off his designer briefs. He had on a gold chain watch and a silver knuckle ring.
With his signature braided hair falling to his face, the rapper finished the look with black sunshades. Scott has also been known to flaunt his tattoos as he is mostly shirtless in his photos and on-stage performances.
Last year, he posted a mirror selfie that captured the elaborately inked art on his arms and the sides of his body. In March this year, his tattoos were once again put on display.
They had a rather interesting relationship timeline, starting as friends and turning into lovers in the years to come. 
Scott shared a candid black and white shot of himself during a live performance. The 28-year-old also posted a red-tinted photo of himself that gave a perfect view of the bird tattoo on his chest.
It also goes without notice that Scott shares a matching butterfly tattoo with Jenner. The pair got them when they first got together in 2017, and it symbolized their relationship and the birth of their daughter Stormi. 
However, after more than two years of dating, the couple eventually called it quits late last year. They promised to keep their relationship amicable and continued to stay extremely close to raise their daughter properly. 
Nonetheless, fans have continued to speculate whether or not they are back together, especially since Jenner kept posting photos of the two of them together.
Her little nephew Mason Disick, however, tore down the rumors in an Instagram post. Notwithstanding, the 23-year-old socialite has had an intriguing love life as she also dated rapper Tyga before Scott.
They had a rather interesting relationship timeline, starting as friends and turning into lovers in the years to come. She even went ahead and had his initials tattooed on her left ankle.
After they eventually split in 2017 following two years together, the television personality tweaked the tattoo from the letter "T" to "LA." Three years after their split and they seem to be doing well for themselves.
Jenner is now a mother and Tyga is having a good time throwing lavish parties. Evidently, neither of them planned to stay down for long after the tumult of their breakup.