Check Out Regina King's Sophisticated Style in a Black & White Striped Suit & Blouse by Dior
The actress is going through a great moment in her career this year 2020 which, within the global crisis, produces bittersweet feelings.
Regina King, 49, began her acting career at an early age. She was already the queen of television at age 14 when she acted in the series "227." During all these years, she has participated in important projects, but it is until now that she seems to be achieving what she wants.
King is a queen of style, glamor, and elegance, with her own way of doing things. It shows every time she appears on a red carpet, or when she has something to say.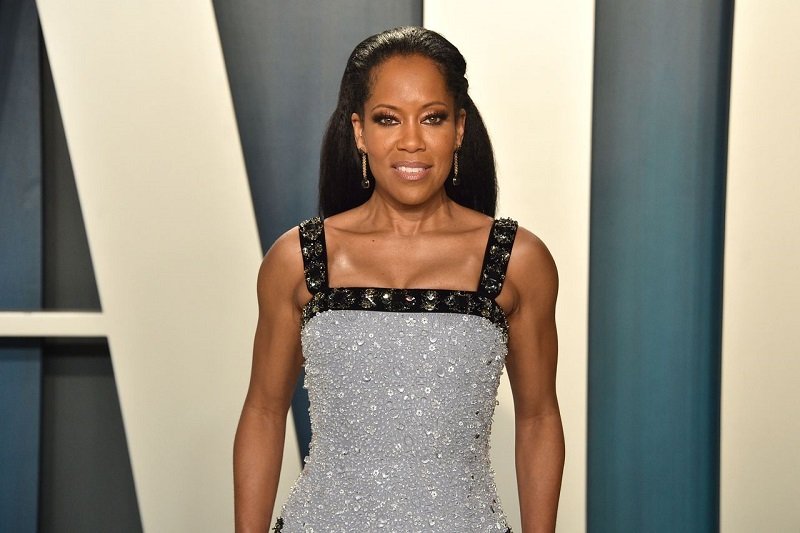 In the last publication of Wayman & Mikah on their Instagram account, the actress showed an image very consistent with her role as a director. She wore an elegant black and white striped two-piece suit, with a white blouse that completed the look. The post said:
"#reginaking press from the director's chair #onenightinmiami wearing @dior #streetchic"
DEBUT AS DIRECTOR
Winner of an Oscar and several Emmys, the movie star has now dabbled in directing with her first directorial film, "One Night in Miami," and she does so in style.
The film is about a reunion in 1964 when four friends, Cassius Clay (Eli Goree), Jim Brown (Aldis Hodge), Sam Cooke (Leslie Odom Jr.), and Malcolm X (Kingsley Ben-Adir) get together to celebrate the upcoming coronation of Muhammad Ali as the world champion in the heavyweight category.
THE FIRST
King made history when she became the first Black woman in the 87-year-old Venice Film Festival to feature a film as a director as part of the program last September.
Moreover, a few weeks later, she accepted her fourth Emmy Award for her leading role as a superhero on the HBO series "Watchmen." While receiving her award, King made a statement by flashing Breonna Taylor's face printed on her T-shirt under her blazer with the words "Say Her Name." 
EXTRAORDINARY AND BEAUTIFUL
King made an appearance at the Emmy gala wearing an electric blue dress with brooches and rhinestones. The Schiaparelli design had an asymmetric cut and to further highlight its impact, King kept her accessories to a minimum, wearing delicate earrings and rings.
It seems that Schiaparelli was her favorite that night because, for the press conference that preceded the awards, King wore a pink pantsuit with a black T-shirt, with the image of Breona Taylor in front.
ELEGANT AND STYLISH
Another gala where the actress and director showed off her elegant image, setting the tone with her unparalleled style, was at the Essence Black Women In Hollywood Awards in 2019.
King stole all eyes with the outfit she wore to the red carpet. She wore a white, black, and red vertical-striped dress. To accompany her outfit, the actress combined it with a red blazer and black high-heeled shoes.