See Cookie & Magic Johnson's Heartwarming Photos of Their Granddaughter Gigi on Her 12th B-Day
Cookie and Magic Johnson's beautiful family got together to celebrate their granddaughter Gigi's 12th birthday, and it looks like they had plenty of fun. Check out the snaps!
Magic Johnson's granddaughter Gigi just turned 12 years old and her grandparents made sure that her birthday was memorable. The former NBA star and his wife, Cookie, got together with their family for the occasion. 
Taking to Instagram, Magic shared snapshots of his happy family including Cookie, son Andre and his wife Lisa, and their children, Gigi and Avery, as they posed during the party. 
In the caption, Johnson wished Gigi a happy birthday and said that he loves her. The birthday girl looked pretty in a black turtleneck and a checkered skirt with boots. 
Magic and Cookie sure love their family to the moon and back.
Cookie, too, shared some pictures of Gigi to shower her with love and blessings. The doting grandma praised her and gushed about how she is blossoming into a beautiful young lady.
Gigi's grandparents could not be more proud of her. Meanwhile, Lisa showed a whole lot of love and shared how grateful she is to be her mother in a post. 
With everyone wishing Gigi on social media, her father took some time to pen a sweet message for the young girl, making her feel valued. He wrote:
"Your smile lifts the spirits of everyone around you and I couldn't be more proud to be your dad. I love you.."
Magic and Cookie, who have been married for nearly three decades, sure love their family to the moon and back. The couple is known for their extravagant partying, and anniversaries are no exception.
But celebrations have not been the same ever since the COVID-19 pandemic broke out, and obviously, it stopped them from throwing a lavish party for their 29th anniversary.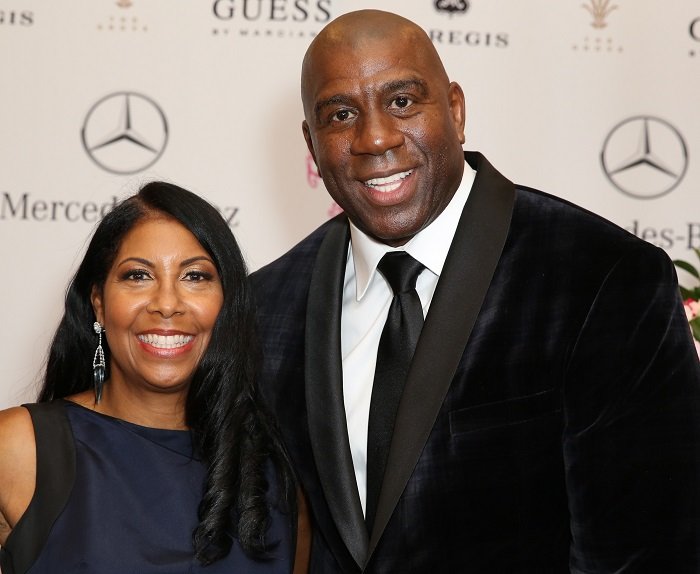 The party might not have been lavish, but the couple did show love to each other on social media. It is heartwarming to see how much they love each other after all they have been through. 
Cookie chose to stick by her man's side when he was diagnosed with HIV in 1991. She could have chosen to leave Magic since they had been married for merely 45 days, but she decided to make things work.