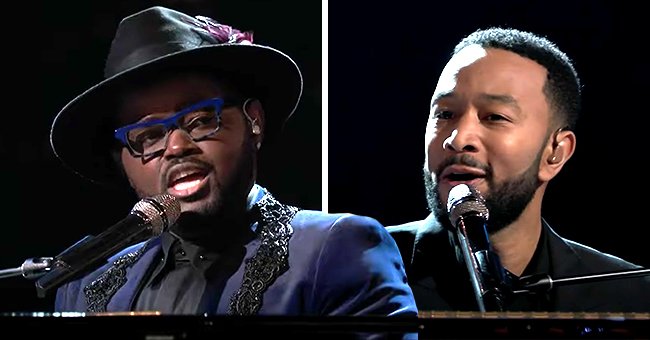 Getty Images
John Holiday & John Legend Touch Hearts with Their Performance of 'Bridge over Troubled Water'
John Holiday and "The Voice" coach, John Legend delivered a moving duet of Simon and Garfunkel's "Bridge Over Troubled Water" on the season 19 finale. Holiday reflects on his experience on the show.
It was the battle of the two Johns in part 2 of "The Voice" season finale, when music professor, John Holiday and his coach, John Legend performed a riveting rendition of "Bridge Over Troubled Water."
Holiday believed the song could inspire aspiration and bring harmony to people. It was his last ever performance on the stage, and it couldn't have gone better than teaming up with Legend, who has guided him throughout the season.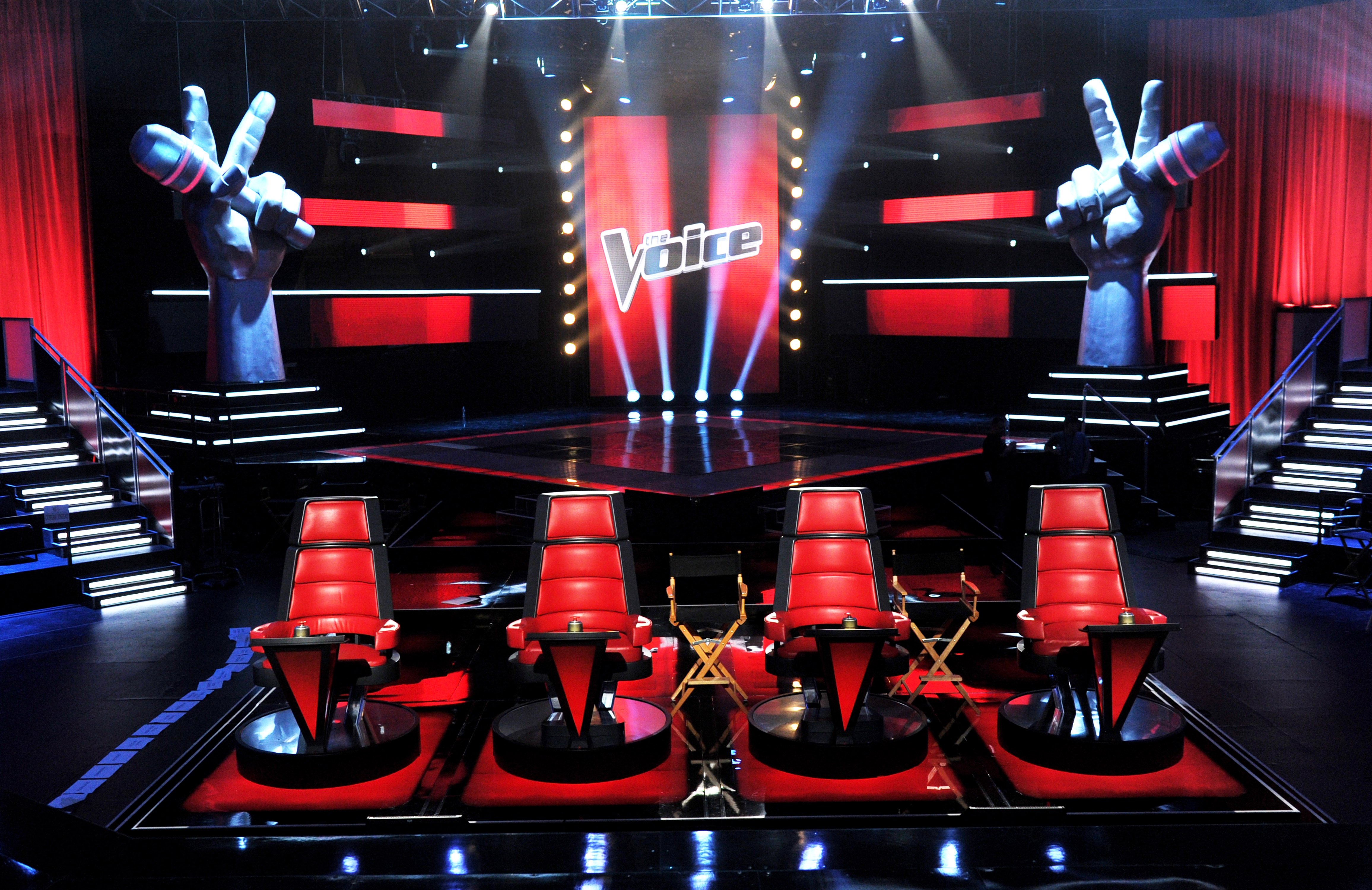 A view of the coach's swiveling chairs on The Voice in Culver City, California on 28 October, 2011. | Photo: Getty Images
For their duet, Legend opened the first verse under a dimmed stage, with just a few spotlights revealing their silhouettes. Holiday followed closely behind taking over from Legend mid-verse.
The two gents each sat on a piano positioned on either side of the stage with their backs turned to each other. Fans of the show have shared raving reviews of the memorable occasion, with one commenter saying:
"This was a PERFECT song for the both of them. This was also one of my favorite John Holiday vocals from the whole season."
Holiday and Legend's journey began when Holiday first took to the stage in his blind audition performing Ella Fitzgeralds' "Misty." Following their final performance together, Legend reviewed it as a delightful moment.
He had performed Beyonce"s "Halo" followed by the original single, "Where Do We Go From Here?" on Monday. Legend commended the 35 year old for being vulnerable with the audience on a weekly basis.
Holiday reduced his coach, Legend to tears after dedicating Coldplay's "I will fix you" to him and his model wife, Chrissy Teigen.
The top 5 finalists each have their own takeaway from this experience. Holiday, who always encouraged his students at Lawrence University to go after their dreams, believes joining the competition was him following his own teachings.
And of his legion of fans, who have since adopted the moniker, 'Hollibaes', he shared his gratitude and an optimistic message with them about his future prospects in his caption:
"You're a #Holibae for life...and where do we go?! I say we go up from here! Sending you all my love."
Last week Monday, Holiday reduced his coach, Legend to tears after dedicating Coldplay's "I will fix you" to him and his model wife, Chrissy Teigen. Legend and Teigen lost their newborn son, Jack in September.
As part of the fan dedication week, Holiday also devoted the performance to his grandmother, who he acknowledged as having been a form of support in his life.
Holiday walks away from his time spent on the show a new man. He recounted how people have always tried to put him in a box, to an extent that he began limiting himself as a result.
But, that will no longer be the case. Holiday now knows that he can achieve anything he puts his mind to and that with God on his side, nothing will stand in his way.
Please fill in your e-mail so we can share with you our top stories!