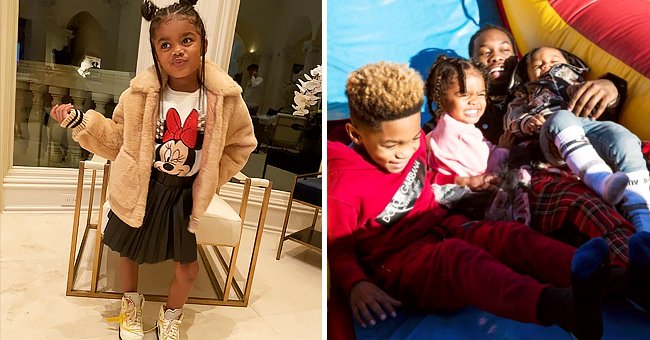 Instagram.com/offsetyrn
Offset's Daughter Kalea Looks Trendy Posing in a T-Shirt with Mickey Mouse Print and Cool Skirt
American rapper Offset posted an adorable photo of his precious daughter Kalea Marie on his Instagram feed, looking stylish as she posed in a cool Mickey Mouse T-shirt and pleated skirt.
Kalea Marie, rapper Offset's adorable 5-year-old daughter, is truly a delightful bundle of joy. Over the years, she has never failed to strike warm cords in the hearts of fans with her sweetness.
Once again, showing off his precious child, the 29-year-old posted a lovely picture of the tot on his Instagram feed. In the shot, the child model was flaunting her remarkable fashion sense in a trendy outfit.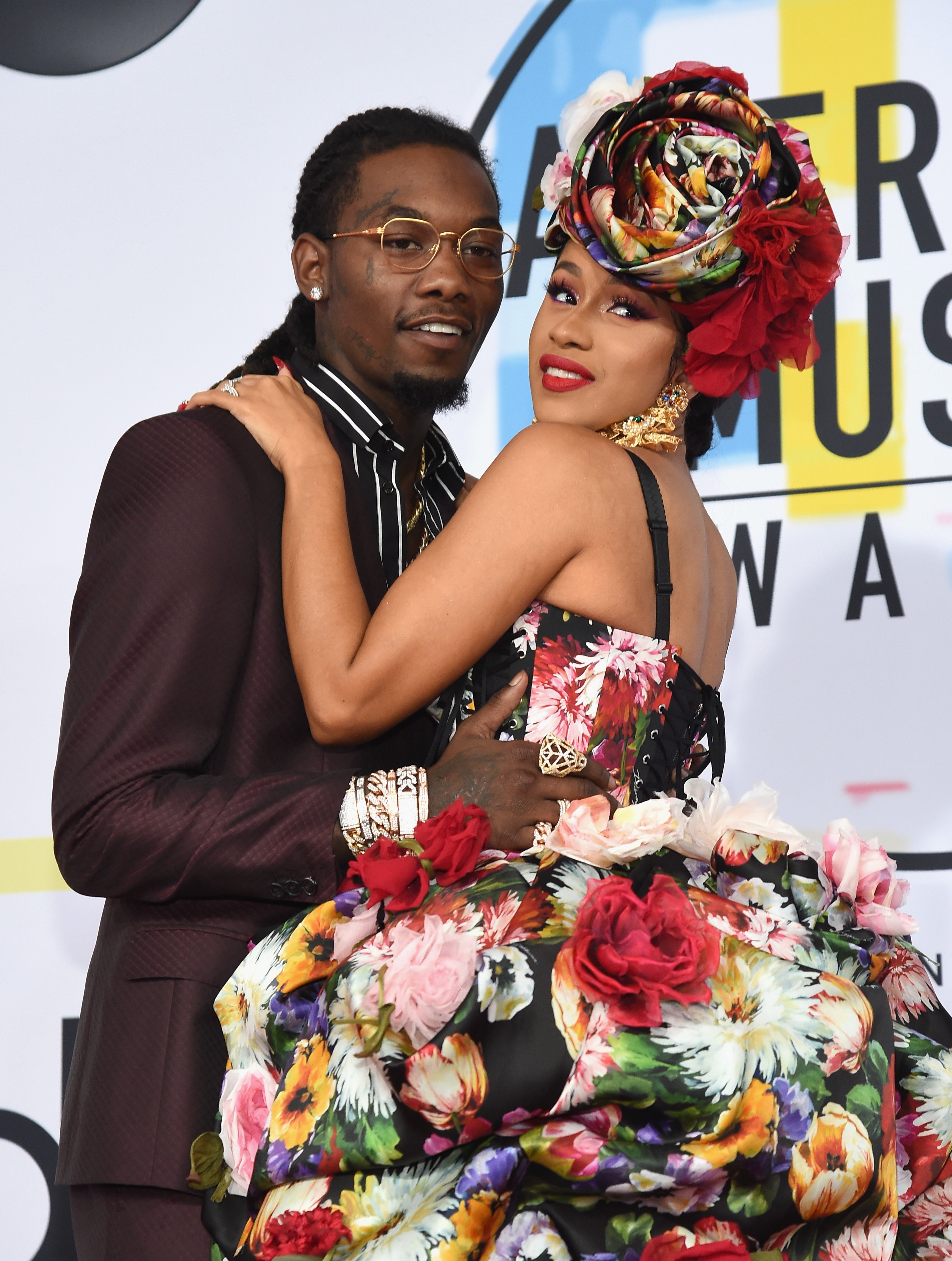 Offset and Cardi B attend the 2018 American Music Awards at Microsoft Theater on October 9, 2018 | Photo: Getty Images
She had on a stylish woolly nude-colored jacket with a puffed-up collar combined with a white Mickey Mouse T-shirt. She finished the look with a black pleated skirt and cute white sneakers.
Her long dark hair was packed up in a gorgeous style, with two buns knotted at the top of her head and beaded braids hanging by her ears.
She struck up a stylish pose as she stood in a part of what looked like Offset's house. The photo was captioned: "Daddy's Girl."
It goes without notice that Kalea is not the rapper's only child. He shares three other kids, all with different women, including his wife and fellow rapper Cardi B.
His first child is his 11-year-old son Jordan Cephus whom he had with Justine Watson when he was 17. Though she kept a relatively private life over the years, she came out in 2017 to sue the rapper for child support.
He later revealed that he cried while making the album because it was about his story and his kids.
Offset once opened up about his first experience being a father. He revealed that the journey of fatherhood was kind of tough for him at first. He explained that he was trying to find himself and did not have much direction on what it meant to be a father.
However, he went on to have a second child, Kody Cephus, whom he shares with his ex-girlfriend, Oriel James. The pair started dating in 2013 and had the boy on March 3, 2015. It is unclear when they called their relationship off.
His third child, adorable Kalea Marie, is shared with fellow rapper Shya L'amour. Their relationship encountered some drama as she once revealed on Instagram that Offset was not an available father to the little girl.
After his split from L'amour, the rapper went on to date Cardi B, and they secretly married in September 2018. After a topsy-turvy year, they announced that they were expecting their little girl, Kulture Kiari.
In July 2018, the bundle of joy was born, making her his fourth and last child. To honor his children, Offset released his debut solo album in 2019 titled "Father of 4."
He later revealed that he cried while making the album because it was about his story and his kids. Offset also buttressed that he had so many memories as he did each song.
The proud father added that he loved his children, and they were the reasons why he did everything. Even with all the drama that has surrounded him over the years, it is clear his love for them knows no bounds.
Please fill in your e-mail so we can share with you our top stories!