LL Cool J & His Wife Simone Steal Hearts Twinning in a Photo Dressed in Matching Denim Outfits
LL Cool J and Simone Smith modeled some cool denim outfits and jewelry as a part of the Miracle on 34th Street shop Smith created for Macy's online. Check them out!
LL Cool J and Simone Smith are ready for Christmas, and so is Smith's festive jewelry collection. The couple recently showed off some pieces from Miracle on 34th Street she created for Macy's.
Taking to Instagram, Smith shared a photo of herself and Cool J as they went twinning in denim outfits. The 52-year-old rocked a denim shirt and paired it with washed-out jeans.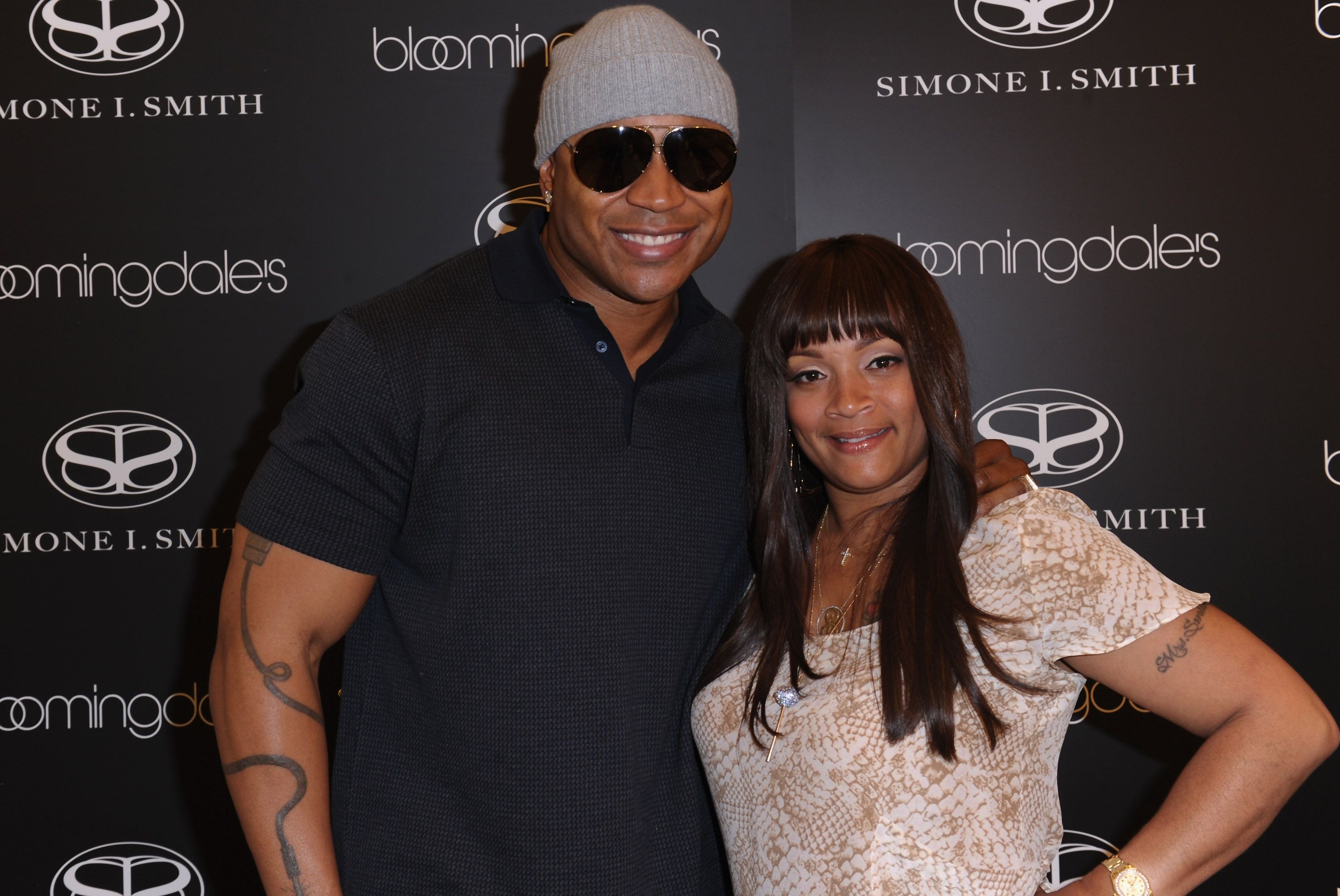 TWINNING AND WINNING
Meanwhile, Cool J donned a denim jacket with a plain white tee underneath. Just like his wife, he opted for a pair of stone-washed jeans and to top off the look, he put on a long chain with a lion pendant. 
Smith's highlighted braids were parted on the side and cascaded down her shoulders, allowing her to show off her beautiful golden earrings. A matching bracelet shone on her wrist. 
It is always a delight to see the longtime couple together. Their relationship is truly inspiring, not only because they have been married since 1995, but because the duo has weathered the coldest of storms.
Smith and Cool J use their star power to help fund cancer research.
THROUGH THICK AND THIN
In 2004, Smith was diagnosed with stage three Chondrosarcoma, a rare form of bone cancer. With a five-year survival rate of merely 33 percent, she thought her days were numbered. 
Cool J wanted to donate his bone to her. Smith braved the whole process and underwent a 15-hour surgery to replace a bone in her right leg. But her troubles did not end there. 
GIVING BACK
Smith needed to go through a long rehabilitation to be able to walk again. Cool J had been her rock through it all. Thankfully, she made a full recovery and has been cancer-free for 16 years. 
The reason why she got into the jewelry business was that she wanted to give back by helping fight cancer and raising awareness. She beat cancer like a boss and now she wants to see other patients do the same. 
Smith and Cool J use their star power to help fund cancer research. In 2019, they partnered with the American Cancer Society and committed to donate a portion of proceeds from Smith's jewelry line. 
Cancer never stopped the couple from living their best lives. They are proud parents to their four children, Najee, Italia, Samaria, and Nina Simone. They are all doing great in their respective careers.