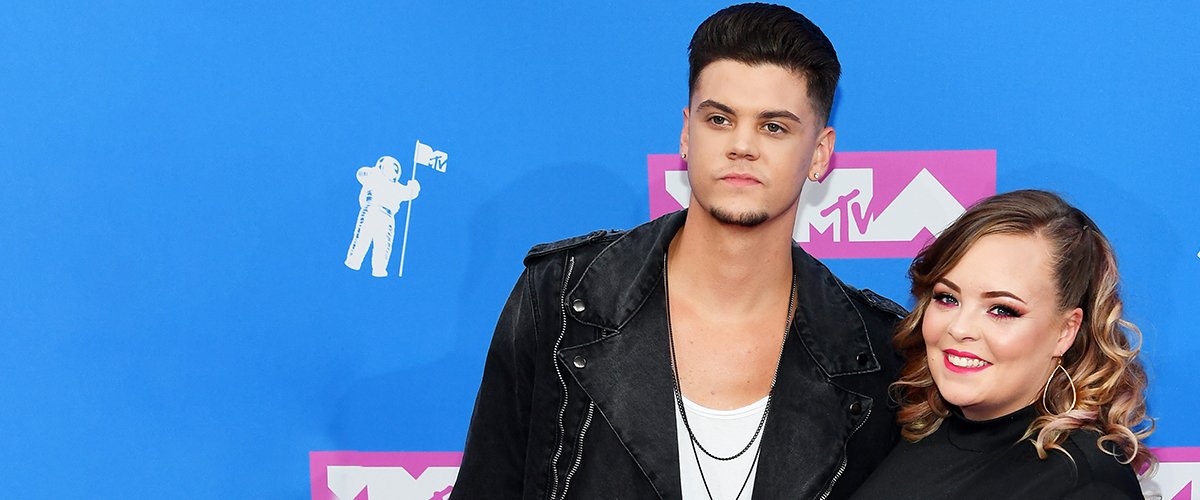 Getty Images
Catelynn Baltierra Is Still with Her Partner from 'Teen Mom' — inside Their Love Story
TV personality Catelynn Lowell, known for appearing in "16 and Pregnant" and "Teen Mom," has been in a relationship with Tyler Baltierra since they were in middle school.
Catelynn Lowell and Tyler Baltierra's love story is nothing short of amazing. The couple started dating 15 years ago, in 2005. At the time, both of them were in seventh grade.
Shortly after they began their relationship, Lowell's mother, April, started dating Baltierra's dad, Butch. April and Butch even tied the knot in 2009, but they parted ways in 2013.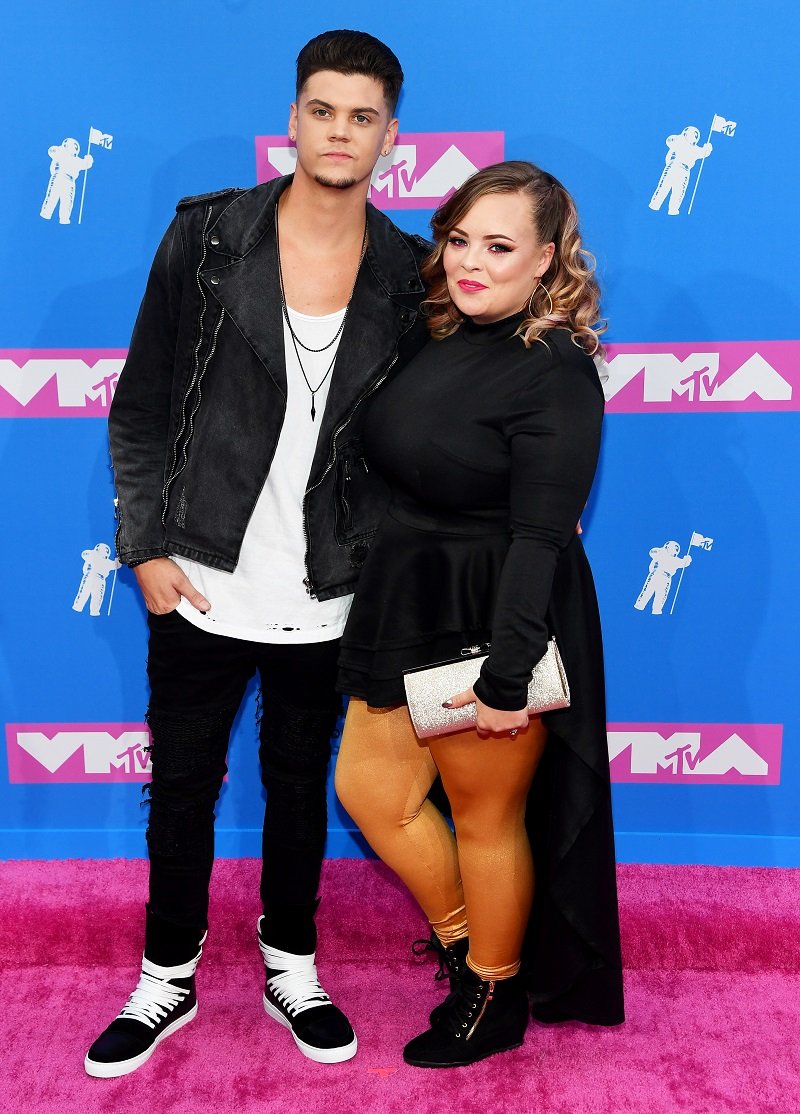 Tyler Baltierra and Catelynn Lowell on August 20, 2018 in New York City | Photo: Getty Images
CATELYNN LOWELL AND BALTIERRA'S RELATIONSHIP
It was also in 2009 that Lowell and Baltierra became famous as they appeared on season one of "16 and Pregnant." Their first daughter together, Carly, was born in May 2009.
Since they were so young and couldn't take care of Carly, they placed her for an open adoption. The child was eventually adopted by Brandon and Teresa, a couple that Lowell and Baltierra chose themselves.
When Catelynn Lowell and Tyler Baltierra were still in high school, he proposed. The event was depicted in one of the episodes of "Teen Mom" season one aired in January 2010.
Although Lowell said yes, they quickly broke up. In "Teen Mom" season two, Baltierra learned that Lowell hooked up with her ex-boyfriend during their break. Still, they got back together.
They shared their secret to their successful romance.
Years went by, and Lowell and Baltierra never married. In 2013, he called off their engagement and admitted that Lowell was not independent or even motivated to do things herself.
Baltierra, who said all this during a July 2013 episode of VH1's "Couples Therapy," pointed out that she "de-motivated" him and, sometimes, "she puts up with me."
LOWELL AND BALTIERRA'S SECOND ENGAGEMENT
In 2014, months after Baltierra's comments On "Couples Therapy," he proposed again. For Christmas that year, he even got Lowell a new engagement ring with a beautiful meaning.
According to Catelynn Lowell, who was pregnant at the time, the engagement ring had a "baby diamond" representing Novalee Reign, the baby girl born on January 1, 2015.
Finally, after being in an on-again, off-again relationship for a decade, Catelyn and Tyler Baltierra tied the knot. The ceremony was held in August 2015 at the Castle Farms venue in Michigan.
A little over 150 people were invited, including other "Teen Mom" stars like Maci Bookout and Kailyn Lowry. Baltierra admitted that he cried while watching his wife walking down the aisle.
[Catelynn Lowell] suffered another miscarriage on Thanksgiving.
CATELYNN LOWELL'S POSTPARTUM DEPRESSION
Unfortunately, their relationship has gone through many ups and downs. Lowell dealt with postpartum depression after giving birth to Novalee, and it affected her relationship with Baltierra.
In November 2017, after having suicidal thoughts, Lowell sought treatment. One month later, she came back home but returned to rehab in January 2018. She later revealed she suffered a miscarriage.
By March, Catelynn Lowell was doing much better and, in September 2018, she announced her pregnancy. It surprised pretty much everyone, Lowell and Baltierra included.
She confessed they didn't plan to have another kid, especially because of her miscarriage and struggles with postpartum depression. Lowell even said they were using protection.
CATELYNN LOWELL'S YOUNGEST CHILD
In November 2018, the couple spent a month living apart. Fortunately, they realized they are stronger together and, on February 21, 2019, they welcomed their third child together, Vaeda Luma.
Lowell and Baltierra's relationship has not been easy, but they have worked things out and are still together. In March 2020, they shared their secret to their successful romance, and it's all about communication.
The "Teen Mom" star admitted that, for them to learn how to express their needs and request some changes healthily, they needed a lot of couples and individual therapy.
Sadly, Catelynn Lowell announced in December 2020 that she suffered another miscarriage on Thanksgiving. While she's still "in the thick" of dealing with loss, Tyler Baltierra is by her side.
Please fill in your e-mail so we can share with you our top stories!