People: Inside Kate Middleton's Life as a Working Mom with Three Young Children
Both the Duchess and the Prince have endeavored to have as normal a life as possible within their royal duties.
Whether at Kensington Palace in London, or in Norfolk, Catherine Duchess of Cambridge, manages to look comfortable and relaxed as she fulfills her duties as a royal, as a wife, and as a mother of three.
Her residence behind closed doors is like any other where parents are busy working full time and have children running around. The duchess is firm and educates her children correctly, they are scolded if they misbehave.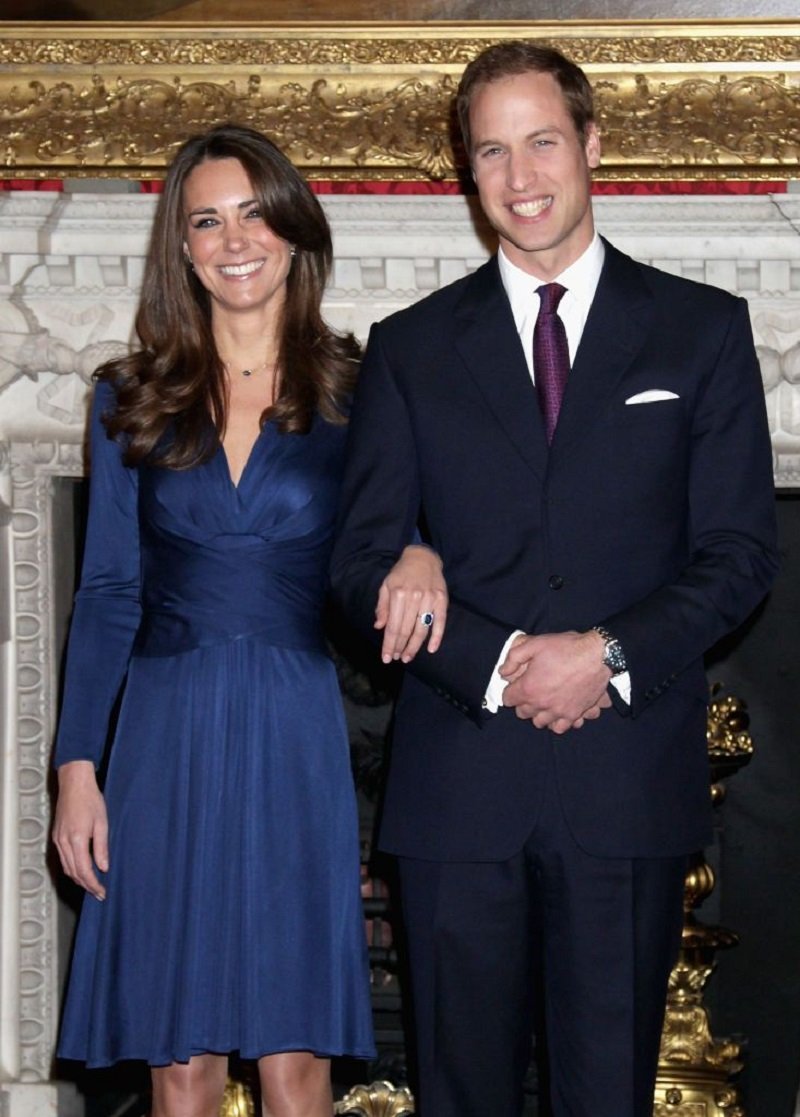 When she is at her house with her children, she usually goes with very little makeup, just enough. Although she has a hairstyle, she wears her hair in a ponytail. In addition, her clothes are usually casual: sportswear or a dress and comfortable shoes.
She is a confident mother who strives to care for her children, that they arrive on time for their school commitments, and to fulfill all of her duties as a royal. The Duchess has commitments individually and with her husband, Prince William.
HER TOP PRIORITY
One of the things that matter most to the Duchess is that her children grow up as normal as possible. Therefore, children receive their reprimand when they deserve it and are not raised with an air of grandeur. She wants her children to keep their feet on the ground and not be cocky.
Contrary to the sophisticated air that she sports when she is in public, the Duchess in private is very straightforward and she prefers comfort. She lives the life that she promotes: she cares first for the welfare of her family and then comes all the other things in her life.
NECESSARY CHANGES
When the Duchess married Prince William, pressure from her to conform to protocol and her life within royalty made her nervous. However, she is much stronger than people expected and she soon assumed her role as a royal member for sure.
After her wedding, the queen granted her grandson a couple of years off from royal duties, so that he could enjoy his first years of marriage. In the same way that she had it when she married the Duke of Edinburgh.
CLEAN IMAGE
For years the press and the curious have searched and searched the Duchess's past to try to find something secret or obscure that is not yet known about her. However, all efforts have been futile.
Her life before marrying William did not have major inconveniences or juicy scandals that the tabloid press could exploit. She was a quiet and reserved young woman, who has earned the love and loyalty of her friends because of her kindness and simplicity.
INDOORS
She not only projects a firm and serene image, but also those around her, her helpful staff, and her employees, in general, are satisfied with the treatment they receive from the Duchess and they manifest it.
She and the prince have forged a very loyal circle of friends that does not talk about them and their moments of privacy. Little is known about the tastes and private activities of the dukes other than the activities they perform publicly.
UNCONDITIONAL SUPPORT
Prince William since he became engaged to her has given her his support especially in regards to her family. The Middletons are a close-knit family, who enjoy sharing activities together.
The prince has made sure that his in-laws and brothers-in-law are part of his family. In-laws are included in royal activities and also set aside time to visit and spend with their three grandchildren.