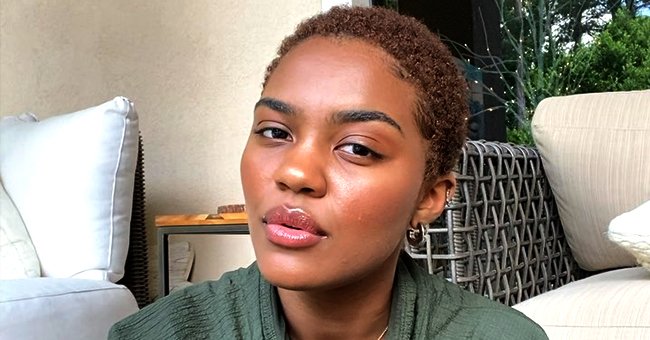 Getty Images
'House of Payne' Star China McClain Matches Red Hair with Her Eyebrows & Lips in a New Video

China Anne McClain is fiery in an Instagram video revealing her stunning short red hair, wearing a bold red lip and red-tinted eyebrows. She recently shared her thoughts on the sci-fi action series "Black Lightning" ending.
Actress China Anne McClain has revealed a striking new look in her Instagram video of her red hairdo. She's gone for an obvious theme by matching her eyebrows and lips to the color scheme.
The look was definitely the right choice judging by the comments,with followers praising her beauty and giving the red hair a thumbs up.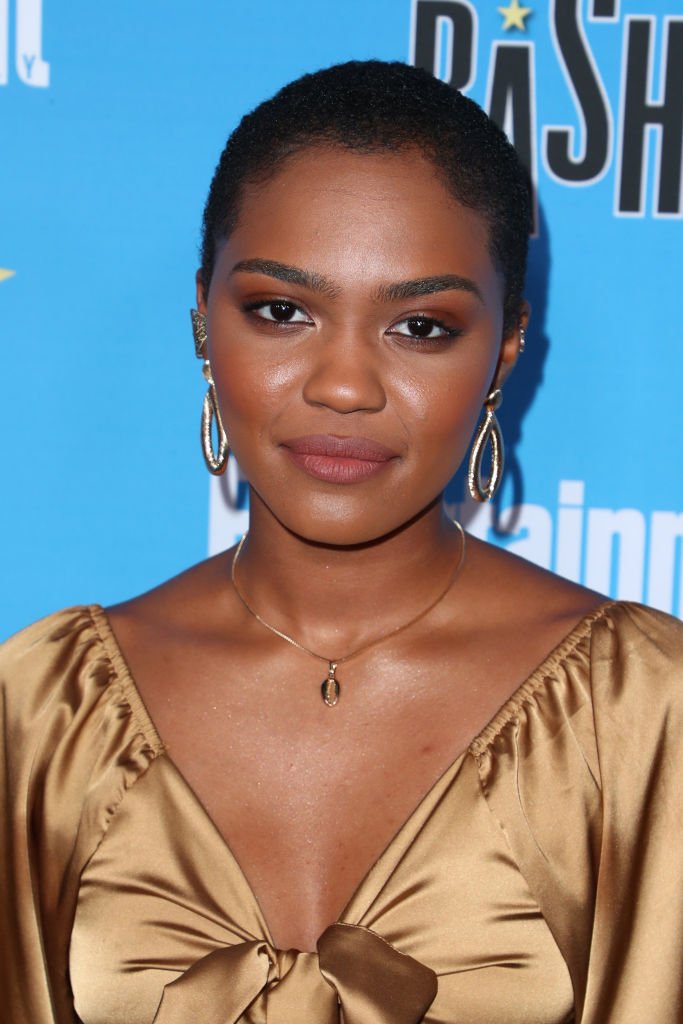 China Ann McClaine wearing a gold dress at Comic-Con in San Diego, California on July 20,2019. | Photo: Getty Images.
In the video, McClain, 22, shows off her side profile while looking off into the distance, singing along to Sex N Paris' "Not RN!", before turning her face to the camera.
The "Black Lightning" star shared her thoughts in a video in November on the action series coming to an end after Season 4. Shockingly, she revealed she had found out the day before posting the video of the series' termination, saying:
"What I did know and have known along with the rest of the cast since before we even started shooting this season, is that I am leaving the show."
McClain joined the CW series in 2017, in the role of Jennifer Pierce, who has inherited superhero powers from her father, Jefferson. She cited pride in being a part of a series telling the story of a black superhero family.
The former Disney star had already decided before learning of the show's demise that she would be making her exit. The fourth and final season will premiere on February 8.
Born in Atlanta, Georgia, she comes from a talented family.
In 2019, "The Descendants" star suffered a life-changing loss, when her co-star and friend of 10 years, Cameron Boyce died on July 7, following an epileptic seizure.
McClain was visibly distraught in an interview where she explained that Boyce's medical condition was known only to the family. She herself had been unaware saying:
"I had known him for so long. I had never kept a relationship with somebody for 10 years like that. To see him go when he was younger me, it was just like...I don't even know what to say about it."
The former child star had her career start on many Disney shows including appearances on "Hannah Montana", "Jonas", "Wizards of Waverly Place", and starring on "A.N.T. Farm."
Born in Atlanta, Georgia, she comes from a talented family, with a producer father, Michael, and vocalist mother, Shonda. She formed a group with her sisters, Sierra and Lauren called McClain.
McClain has done exceptionally well for her young years, with movie credits that include "The Descendents" 2 & and 3, and "How To Build A Better Boy."
Interestingly, her mother gave her the name "China" as a way of honoring young girls everywhere, after discovering about the 'one-child policy' that has been in place in the Asian country.
Please fill in your e-mail so we can share with you our top stories!