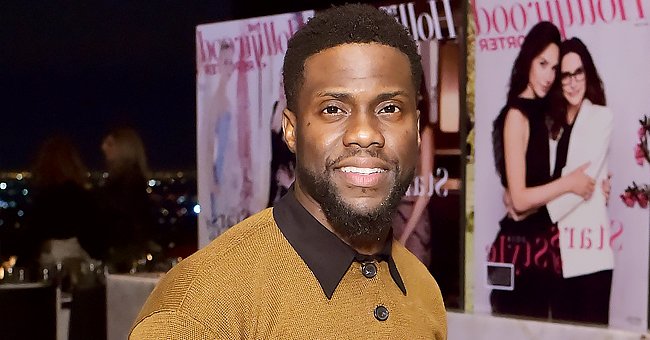 Getty Images
Kevin Hart Shows off His Muscular Arms during Tattoo Session with Renowned Artist Scoot Mason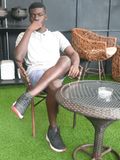 Comedian and actor Kevin Hart showed off his biceps in a new Instagram picture during his tattoo session with tattoo artist Scoot Mason.
Hollywood icon Kevin Hart took to Instagram to share a photo of himself acquiring a new tattoo. Overseeing the process was Toronto-based tattoo artist Scoot Mason, who the 41-year-old referred to as one of the best via his caption which read:
"#ComedicRockStarShit #LifeStory… Shout out to @Scootsscootmason, AKA one of the best tattoo artists on the planet."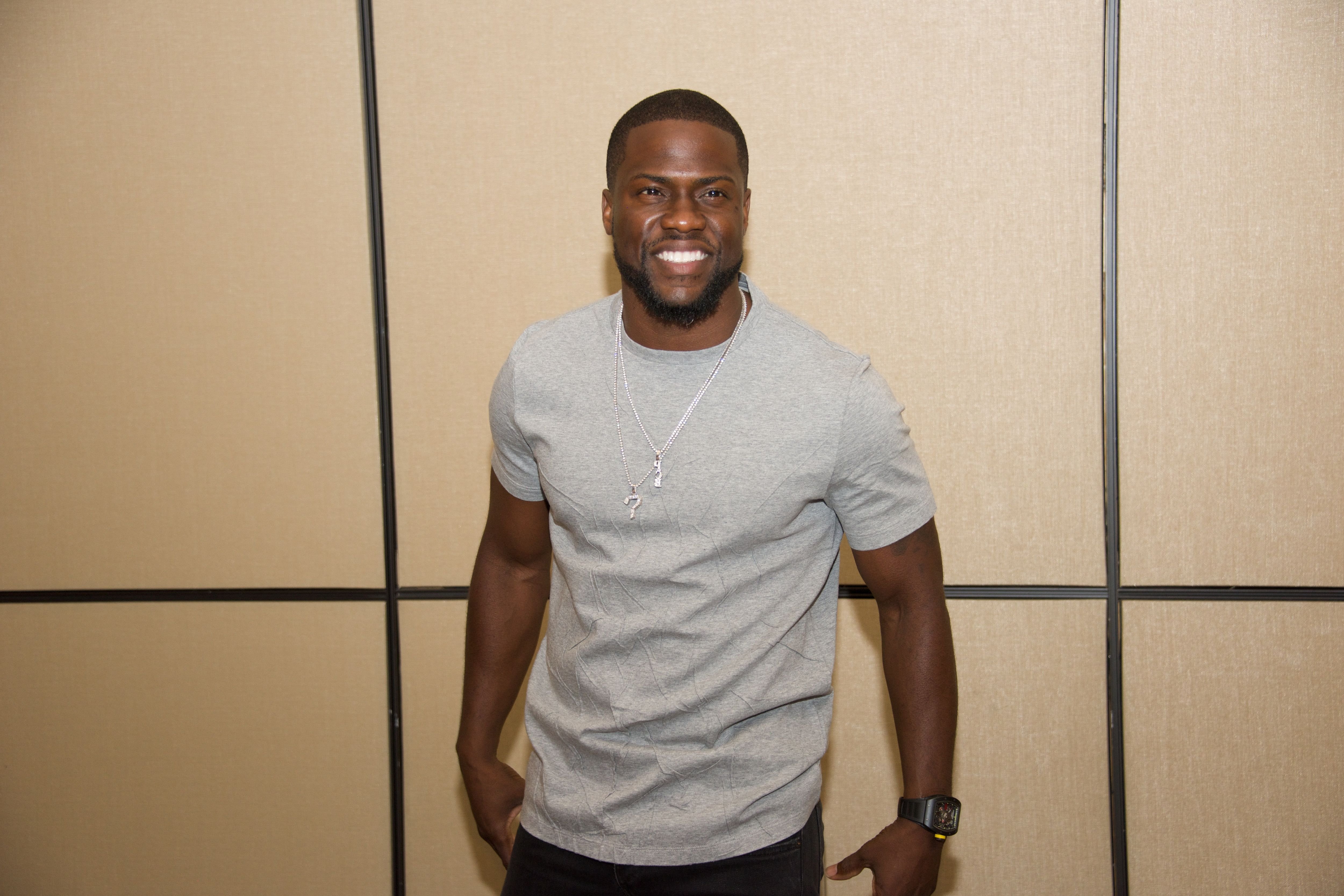 Kevin Hart at "The Secret Life of Pets" press conference at the Conrad Hotel on June 24, 2016. | Photo: Getty Images
The pic, taken during the tattoo session, showed the shirtless actor lying chest down on a tattoo table as Mason worked on his exposed back.
The tattoo artist shared the same shot on his Instagram account, revealing that the actor had undergone six sessions. He captioned the post:
"My boy's a monster!!! 6 sessions later! @Kevinhart4real #scootink #toronto #whataweek."
While Mason engaged in the tattooing process, Hart, who looked rugged in his black baseball cap worn backward, was fixated on his mobile phone with his biceps on display.
The tattooist stood over the comedian, engrossed in the spectacular masterpiece he was crafting. Although the shot did not put the new artwork on display, Hart's previous tattoos could be seen spread over his muscular shoulders.
He underwent an emergency back surgery to rectify the situation and required months of physiotherapy...
The masterful ink teased the star's muscular arms, which was a tell-tale sign of his daunting workout routine. Hart has been open about his fitness regimen, which he adopted last year following a terrible accident.
Under the guidance of fitness trainer Ron Everline, Hart managed to build the perfect physique. In addition to knocking himself out at the gym, the star's diet plan also contributed to his perfect build. He explained:
"I'm trying this whole plant-based thing for a minute. People out there, don't be fooled by the plant-based diet and feel like you gotta get it all in one day."
He accompanies his diet plan with lots of water and no shortage of plums, the actor noted. So far, his body-building routine has worked for him, which seems somewhat a miracle considering his previous near-death experience.
As most may recall, the "Central Intelligence" star experienced a close call with death in September last year following a car accident.
The incident which took place in Calabasas, California left the actor, who was a passenger in the involved vehicle, almost paralyzed.
He underwent an emergency back surgery to rectify the situation and required months of physiotherapy to resume his usual lifestyle.
Over a year later, Hart has recovered beyond expectations, gifting the world with blockbusters like his upcoming film, "The Man From Toronto."
Please fill in your e-mail so we can share with you our top stories!