'Home Alone' Turns 30 — See Fun Facts about This Iconic Holiday Movie
On November 16, the iconic and beloved "Home Alone" movie hit the 30-year mark after its initial release, and today the film remains a forever favorite. Here are some fun facts about the historical film.
In the history of Christmas movies, the "Home Alone" franchise is one of the most beloved and one of the highest-grossing comedies. Every year, even decades after the movie was first released, people still revere this iconic Holiday movie.
Widely released on November 16, 1990, the beloved Christmas movie has now turned thirty years old and has undeniably aged like fine wine. Take a trip down memory lane with these ten fun facts you did not know about "Home Alone."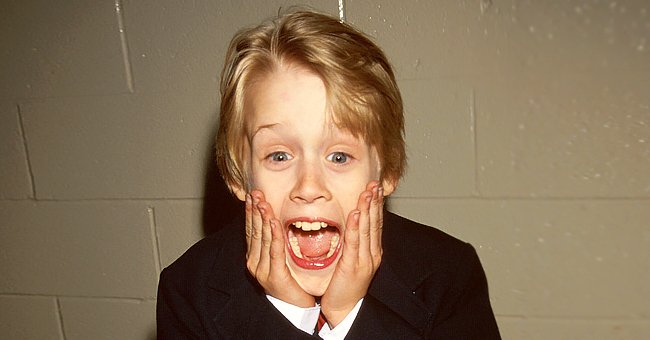 #1 ONE THOUGHT STARTED IT ALL
"Home Alone" was written by filmmaker and author John Hughes, and it became his greatest commercial success. As many are aware, the film followed a young boy who was accidentally left behind when his family goes away for Christmas.
All alone at home, the boy was forced to protect himself and his house from a pair of inept burglars. In 2015, John Hughes' son, James, revealed that his father had the idea for "Home Alone" while rushing to get their family ready for a trip to Europe. 
As he hurried to get their ducks in a row, he jokingly mused about what would happen if one of the kids were accidentally left behind. From there, the ball started rolling, and he wrote the first draft in 9 days.
#2 IT ONCE GOT SCRAPED 
After "Home Alone" writer John Hughes and Chris Columbus presented their script to Warner Bros., the studio reportedly pulled the plug on the movie as production started exceeding the initial $10 million budget. 
Prospects were looking bleak until Hughes found a way. He convinced 20th Century Fox to pick up the film, and eventually, they got their Christmas miracle. 
#3 WHITE CHRISTMAS WAS NOT BUDGETED
The magic of "Home Alone" rests a lot on the wintry setting of the movie. An associate producer once explained that snow was never really part of the budget for the first movie.
Plans, however, changed when a real blizzard occurred on the second day of shooting, thus forcing production to require continuous snow. They achieved the wintry illusion with snow machines, semi-trucks of shaved ice, potato flakes, and bags of ice.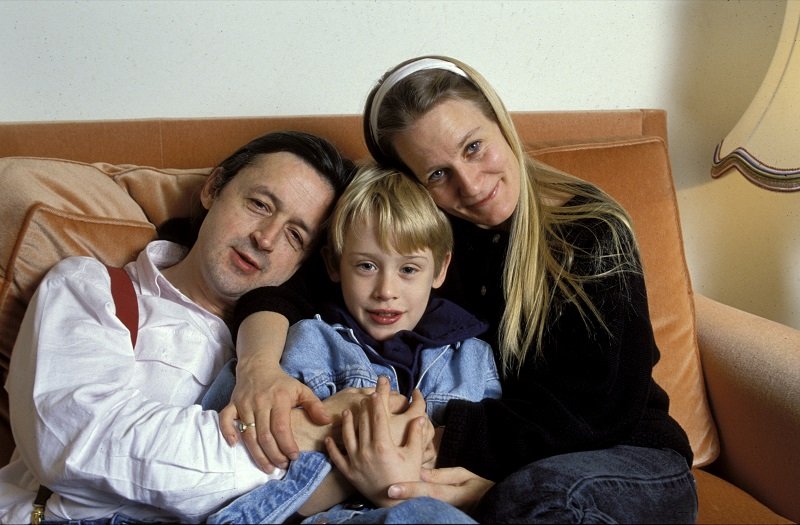 #4 DUNCAN'S TOY CHEST
This is one of many facts about "Home Alone" that might hurt die-hard fans. The second movie in the franchise convincingly captured New York City from a tourist's point of view. 
During his limo ride, Kevin asked the driver to take him to a toy store — Duncan's Toy Chest. In the movie, Duncan's Toy Chest was a dream toy store for Kevin and every other kid who saw it back then. 
It turned out that the store was actually fictitious, and both the exterior and the interior were not even filmed in New York but in Chicago.
#5 KEVIN'S STUNT DOUBLE 
What was most riveting was the high levels of adrenaline that came from Kevin's adventures. However, fans might have discovered that Macaulay Culkin, who played Kevin, was not the one doing all his stunts.
An adult stunt man named Larry Nicholas stepped in as the child actor's stunt double and performed all his stunts. Although he was much older, Nicholas had pretty much the same build as Culkin, making it nearly impossible to spot.
#6 KEVIN WAS WRITTEN SPECIFICALLY 
Kevin McCallister was the rambunctious eight-year-old with a penchant for creating harmful inventions. With Macaulay Culkin's execution of the role, it seemed like the former child star was born to play Kevin, and in a way, he was.
The role of Kevin McCallister was reportedly written specifically for Macaulay Culkin. Even with that, director Chris Columbus went ahead to audition more than 100 preteens for the part. It ended up being pointless as Culkin's audition was beyond perfect.
#7 STUNTS WERE CARTOON-INSPIRED
The storyline was riveting, the actors were excellent, and the stunts were even more enticing. To create the kind of traps that a kid would think of, the movie cinematographer Julio Macat had to think like a child.
There was no better way to get his creative juices flowing like a child than to watch cartoons like "Roadrunner" and "Bugs Bunny." There was no CGI at the time, and it took a lot of effort on Macat's and the actor's parts. 
#8 TARANTULA WAS REAL
A lot of terrible things happened to the Wet Bandits (Lyme and Marv Murchins) when they tried to force their way into the McCallister home. 
Thanks to the Julio Macat-created booby traps, the movie came alive in the most compelling ways. One exciting scene saw Kevin put his older brother Buzz's pet Tarantula on Marv's face to distract him. 
The scene seemed so perfect, owing to the fact that Daniel Stern, who played Marv, agreed to let a real tarantula crawl across his face — as long as they got the scene in only one take. What a brave thing to do!
#9 OLD MAN MARLEY WAS UNPLANNED
Old Man Marley, a character inspired by Charles Dickens' "A Christmas Carol," was played by Roberts Blossom. He was the mysterious neighbor who Kevin originally thought to be a serial killer but instead turned out to be a kindly old man who saved him from the Wet Bandits. 
The character was not in John Hughes' first draft of the script and was added after Columbus suggested that the plot needed some more heart in it.
#10 A GUINNESS WORLD RECORD
When "Home Alone" was first released, it took the domestic box office by storm and continued to dominate even months after the holiday season. It maintained its No. 1 position for 12 weeks and starred in the top 10 until June 1991.
It broke a world record when it became the highest-grossing movie of 1990 and the highest-grossing domestic live-action comedy ever. It maintained this world record for 27 years until 2017.
Today, this iconic movie's cast has moved on, but they will always be a part of many people's Christmas traditions, including ours at AmoMama.