'The Real' Co-host Adrienne Bailon Goes Pantsless Posing in Green Bodysuit with Puffed Sleeves
"The Real" co-host Adrienne Bailon has delighted fans with a pantsless post on social media. Her online followers are raving about her exquisite look.
Christmas season is just around the corner and many people are looking forward to snoozing off during the holiday break, including "The Real" co-host Adrienne Bailon. 
Feeling the Christmas spirit, Bailon couldn't help but feel excited about her upcoming break. She recently expressed her anticipation on Instagram.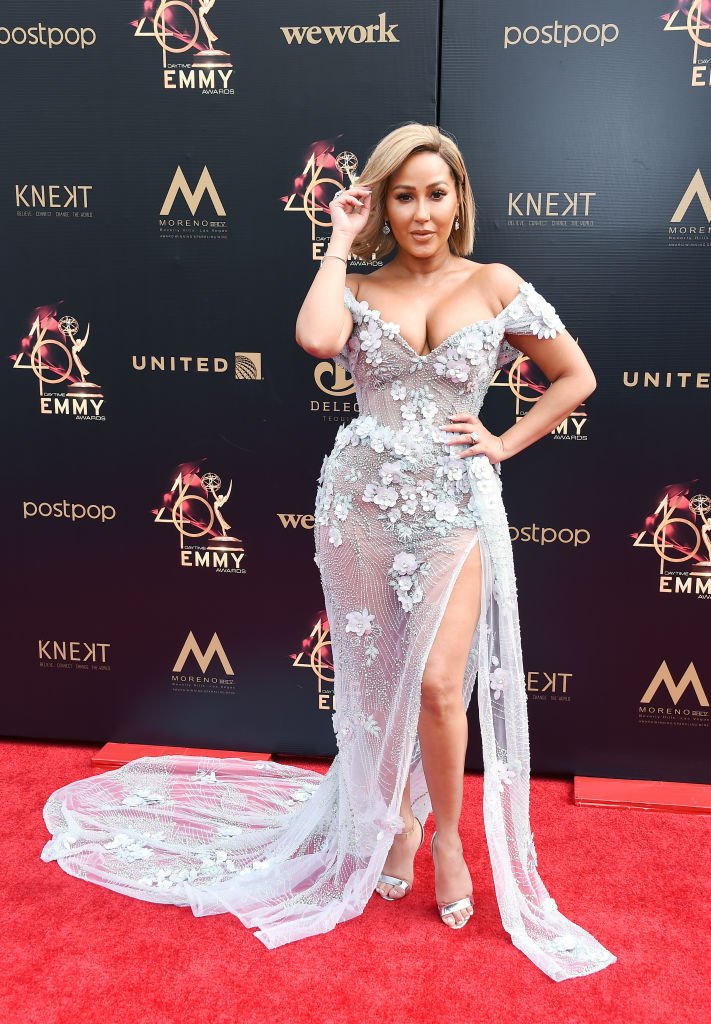 HER HOLIDAY MOOD
Being the ravishing woman that she is, the "Cheetah Girls" alum posted a dramatic and glamorous snap of herself in a green bodysuit with puffed sleeves. 
The 37-year-old acclaimed television host shared that two days into the week, she was already in a holiday mood. The "I Can See Your Voice" star captioned her post:
"Who else is ready for the holiday break? I'm putting my phone away & taking a 3 day nap. Ok?! Who's with me?!"
There were no traces of stress found in Bailon's stunning snap as she looked flawless while lying down. She looked elegant just like her pieces of jewelry on the side.
Fans were left speechless at Bailon's jaw-dropping picture and they all agreed that they were in a holiday mood even if Christmas Day was one week away. 
One fan commented that Bailon's snap gave her lush vibes while another one noted her beautiful bodysuit. Another one chimed in and wrote, "Oh, this colour in you is gorgeous!!"
LONG-TIME JEWELRY LOVER 
Aside from being a daytime host and producer, Bailon has ventured into the jewelry business. She recently started her own jewelry brand inspired by her family called XIXI.
The proud Latina shared that jewelry has been part of her life, adding that it's generational. Growing up, she has been receiving jewelry as birthday and holiday gifts.
Houghton, a gospel singer, was accused of cheating allegations suggesting that he was still married to his ex-wife, Meleasa.

INCREDIBLE WEIGHT-LOSS JOURNEY
Back in May, Bailon wowed her fans after she debuted on Instagram her latest body transformation since losing 20 pounds last year. She rocked a two-piece bikini. 
Staying healthy has been Bailon's top priority, adding that she and husband Israel Houghton are preparing for pregnancy. The couple has been trying to start a family since 2018.
The Emmy Award-winning host has switched to a plant-based diet. She paired her healthy diet with a consistent workout, which helped her lose fat quickly.
Bailon and Houghton dated and have been married since 2016. However, the TV host and her husband's relationship was publicly criticized and was surrounded with so many controversies.
Houghton, a gospel singer, was accused of cheating allegations saying that he was still married to his ex-wife, Meleasa when he began dating Bailon. As for Bailon, she had a dramatic break-up with ex-boyfriend Lenny Santiago.