'Grey's Anatomy' Has Seen a Lot of Patients Come and Go — Check Out the Most Memorable
Since hitting television screens in 2005, the longest-running medical series, "Grey's Anatomy," has played host to some of the most unforgettable hospital patients on television. 
Since its television debut on March 27, 2005, the ABC-produced show, "Grey's Anatomy," has kept its fans on the edge of their seats with its captivating storylines. 
The series has given fans many things to talk about after 17 seasons, from Dr. Meredith Grey's sad moments to some painful character deaths and departures. Take a look at some of the memorable patients that have graced the show.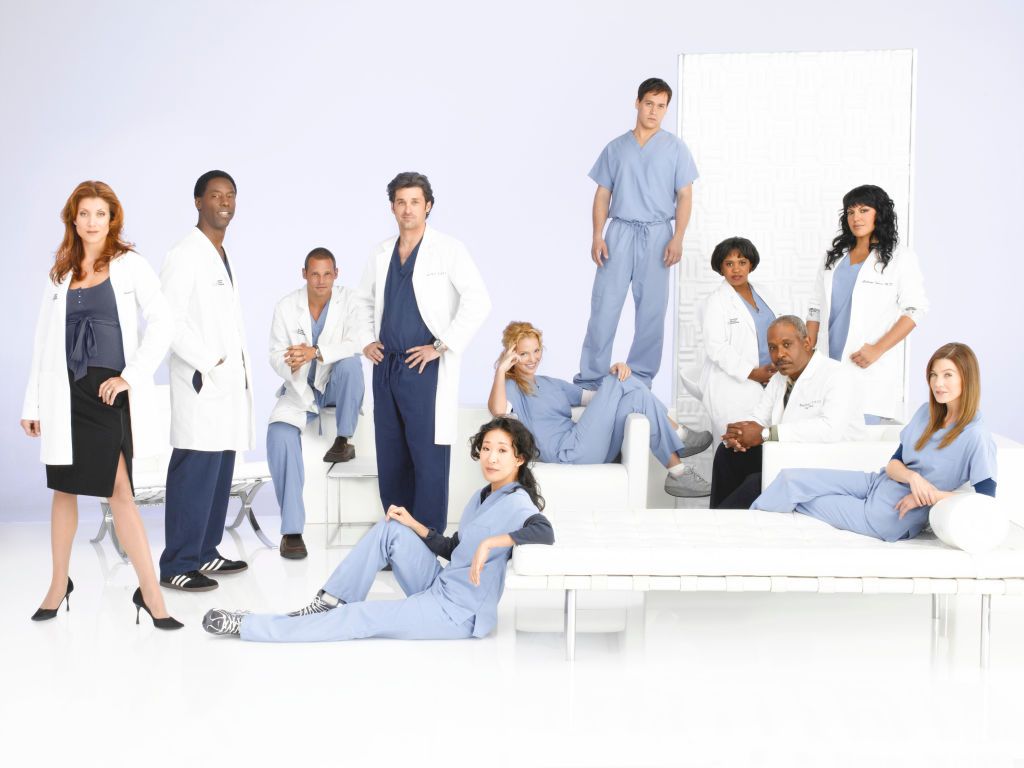 SUSAN GREY
Dr. Meredith suffered a painful loss when her stepmom died in the hospital. Susan Grey tried to mend her stepdaughter's relationship with her father, Thatcher Grey, from the moment of her introduction on the show. 
Susan died in season 3. She had complained of acid reflux and endless hiccups and was treated and released by the hospital. However, her condition worsened, and she returned and was rushed into surgery, where she died.
DENNY DUQUETTE
Duquette's death is painful because of the love he shared with Dr. Izzy Stephens. From the moment of their first interaction, Stephens and Duquette had a special connection. 
Despite his weakened heart, he loved her wholeheartedly, and she loved him too. Their story and Duquette's wonderful heart appealed to the show's fans. After finally getting a heart transplant, Duquette died of a stroke, causing Izzy so much heartbreak.
R.I.P. Denny Duquette, who died on @GreysABC 11 years ago!😮@JDMorgan @shondarhimes --> https://t.co/CpvvCOnUe4 pic.twitter.com/YoAq9hMtaY

— Wetpaint (@WetpaintTV) May 16, 2017
Actor Jeffrey Dean Morgan played Duquette in what remains "Grey's Anatomy's" most heartbreaking storylines. He spoke on why he left the show, saying showrunner Shonda Rhimes decided to end his story that way though he wanted his character to live. 
MARY PORTMAN
Mary found herself amid the hospital shooting involving Gary Clark. She had arrived with her husband to get a blood transfusion. A few moments after she sent him to get pizza, the shooting started. 
All hands on deck. #GreysAnatomy pic.twitter.com/BII73ByVkE

— Grey's Anatomy (@GreysABC) December 18, 2020
Portman won fans' hearts after assisting Dr. Bailey to save Charles's life when Clark shot the latter. She initially escaped Clark by playing dead when he came to her hiding place. 
HENRY BURTON
Fans were introduced to Burton in the series's seventh season. He suffered from Von-Hippel-Lindau syndrome and desperately needed surgery. However, he did not have the required medical insurance to cover his surgical bills. 
Teddy took an interest in Burton and suggested that they get married to use her insurance to pay for his surgery. He is initially against the idea but agrees to do so. They soon fell in love. Burton died in season 8 while being operated on by Dr. Cristina Yang. 
ZOLA
Zola is one patient that every "Grey's Anatomy" fan loves. She was introduced to them as a six-month-old baby brought into the hospital from Malawi as part of Alex Karev's "Africa Project." 
Zola was born with spina bifida and underwent brain surgery before another surgery for her hernia. She is incredibly adorable and was adopted by Dr. Derek Shepherd and Meredith Grey. 
However, the sweet couple realized that only married couples could adopt a child and they got married immediately without hesitation while filing the paperwork for her adoption. 
There have been other memorable patients in "Grey's Anatomy" over the years, including Nick Marsh, Cece Colvin, the lovestruck Andrew Langston, Harper Avery, and Shane, to mention just a few. 
The medical series entered its 17th season amid the COVID-19 pandemic on November 12. This season will focus on the COVID-19 pandemic with a host of storylines centered around it. 
No one knows for sure when the series will come to an end, but whenever it does, there is no denying that its fans would be filled with memories to last a lifetime.