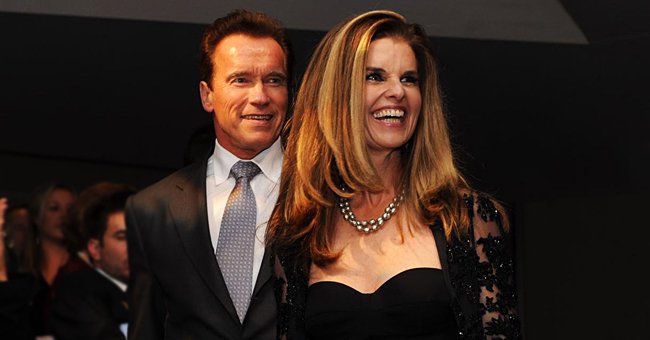 GettyImages
Arnold Schwarzenegger & Maria Shriver Adore Being Grandparents, Daughter Katherine Revealed
Arnold Schwarzenegger has basically seen it all, through a career in both the entertainment and political scenes. Now, he appears to be settling into life pretty well and is picking up a new passion – grandfatherhood.
Earlier this week, Katherine Schwarzenegger, the daughter of legendary actor and former California Governor Arnold Schwarzenegger, spoke about her father's love for being a granddaddy.
Speaking in an interview with US Weekly, the author explained that her father had taken so well to being a grandfather and that he loved the experience quite a lot.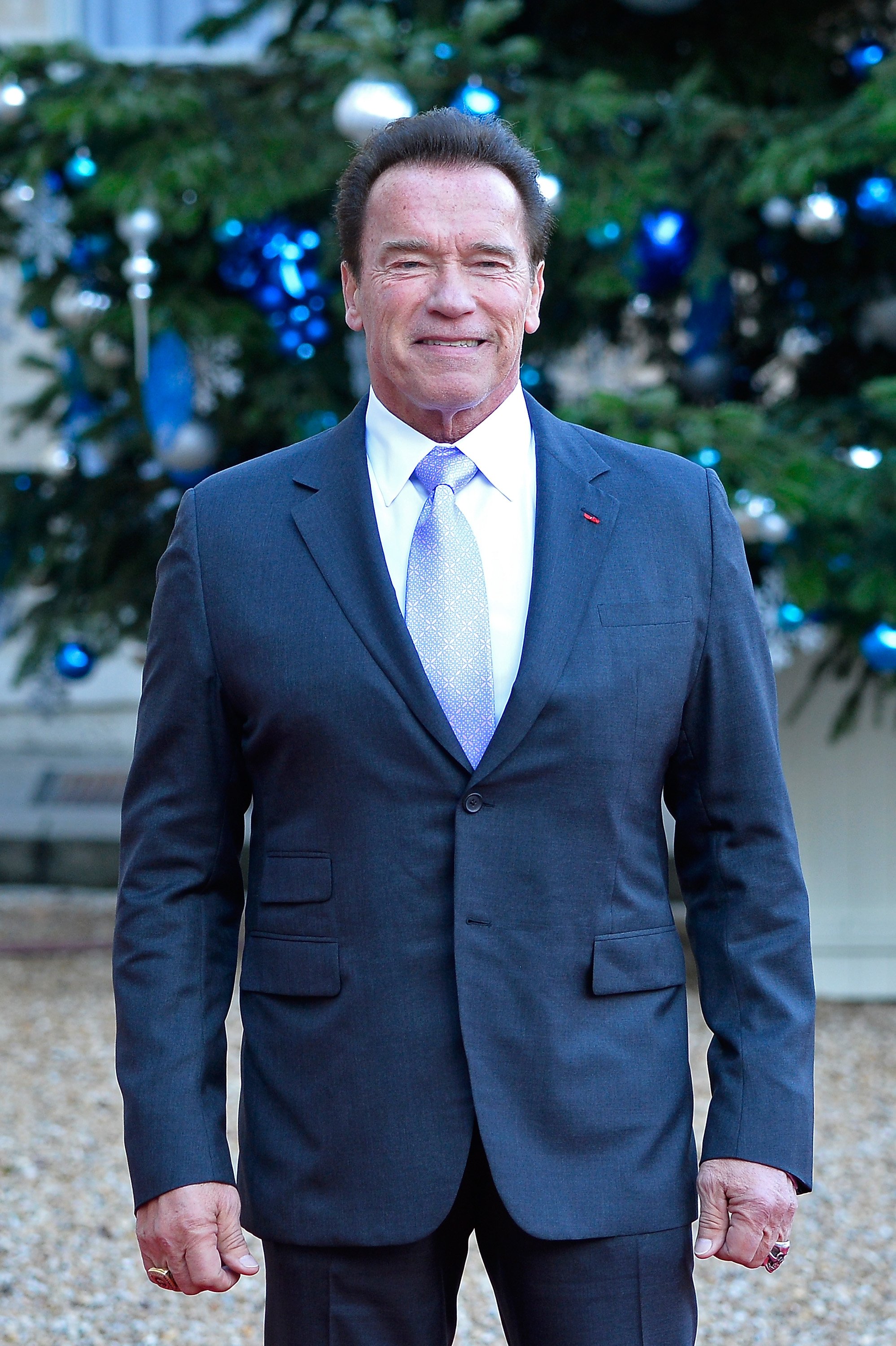 Arnold Schwarzenegger arrives for a meeting with French President Emmanuel Macron on December 12, 2017.. | Photo: Getty Images.
Katherine recently welcomed a daughter with her husband, actor Chris Pratt. The little girl's name is Lyla, and Katherine explained that Schwarzenegger is entirely besotted with her.
As Katherine explained, the love appears to spread around the family. Schwarzenegger's former wife, Maria Shriver, is also getting the hang of being a grandparent. As the author explained:
"They really love being grandparents. It's such a great and cool new role for both of them to be able to experience."
Katherine added that she also loved seeing her siblings adjust to life as aunts and uncles. Lyla's arrival has brought on new roles for everyone, and the family seems to be adjusting well.
Katherine and Pratt have been married for a little over a year now. Schwarzenegger appears to be fond of his new son-in-law as well.
As far as genes go, little Lyla definitely does seem to have it all.
Schwarzenegger has been expressing his love for his grandchild long before she was even born. In May, he appeared on "The Tonight Show With Jimmy Fallon," where he boasted about little Lyla's genes.
The actor explained that the baby would have three unique genes – Kennedy, Schwarzenegger, and Pratt. As far as he was concerned, that is as lucky as a person gets.
Notably, Shriver is actually the niece of former American president John F. Kennedy. Along with his acting and political career, Schwarzenegger was also an accomplished body-builder.
Pratt has also built an impressive acting career already, with projects like "Guardians of the Galaxy" and "Jurassic World." As far as genes go, little Lyla definitely does seem to have it all.
Schwarzenegger told Jimmy Fallon that the family could pretty much do anything. The legendary actor also cut the proud figure when he and Shriver went to welcome Lyla at the hospital back in August.
As reports showed, not even the novel coronavirus pandemic would stop Schwarzenegger from seeing his first grandchild, which shows how much of a doting grandfather he already is.
Beyond his tough exterior, Schwarzenegger has always been a lovable family man. Knowing this fact, it is no wonder he loves his granddaughter so much.
Please fill in your e-mail so we can share with you our top stories!