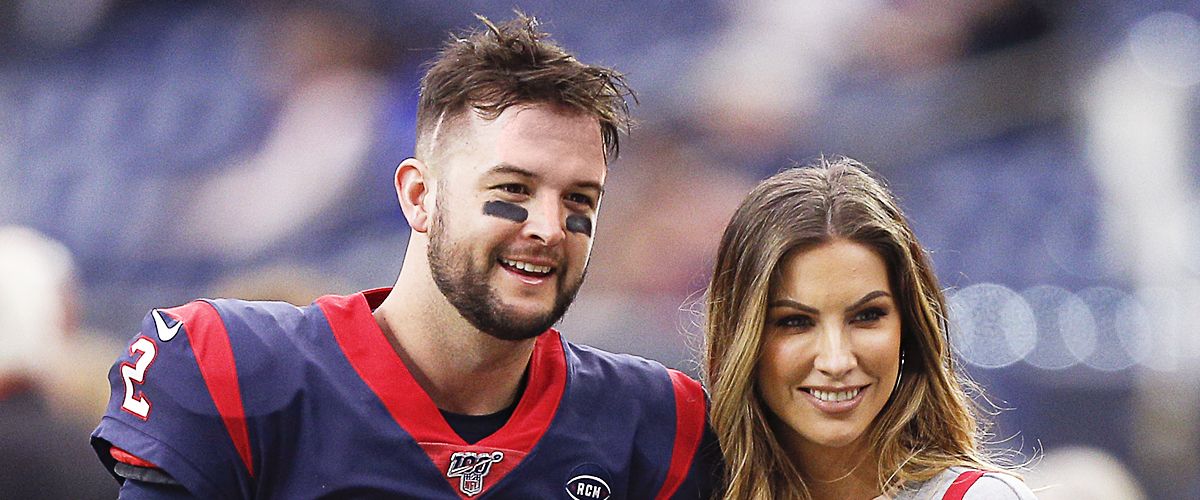 Getty Images
Katherine Webb Is Pregnant with a 3rd Baby — inside AJ McCarron's Beautiful Family

NFL star A. J. McCarron and Katherine Webb,, who have now been married for six years, are happily expecting their third child in April 2021.
Houston Texas quarterback A. J. McCarron and his lovely model wife, Katherine Webb have now been married for six years and share two adorable sons, Tripp, 4, and Cash, 2.
The couple who met on Twitter in 2013 has announced that they are now expecting their third child sometime in 2021, and contrary to what fans were betting on, it's another little boy.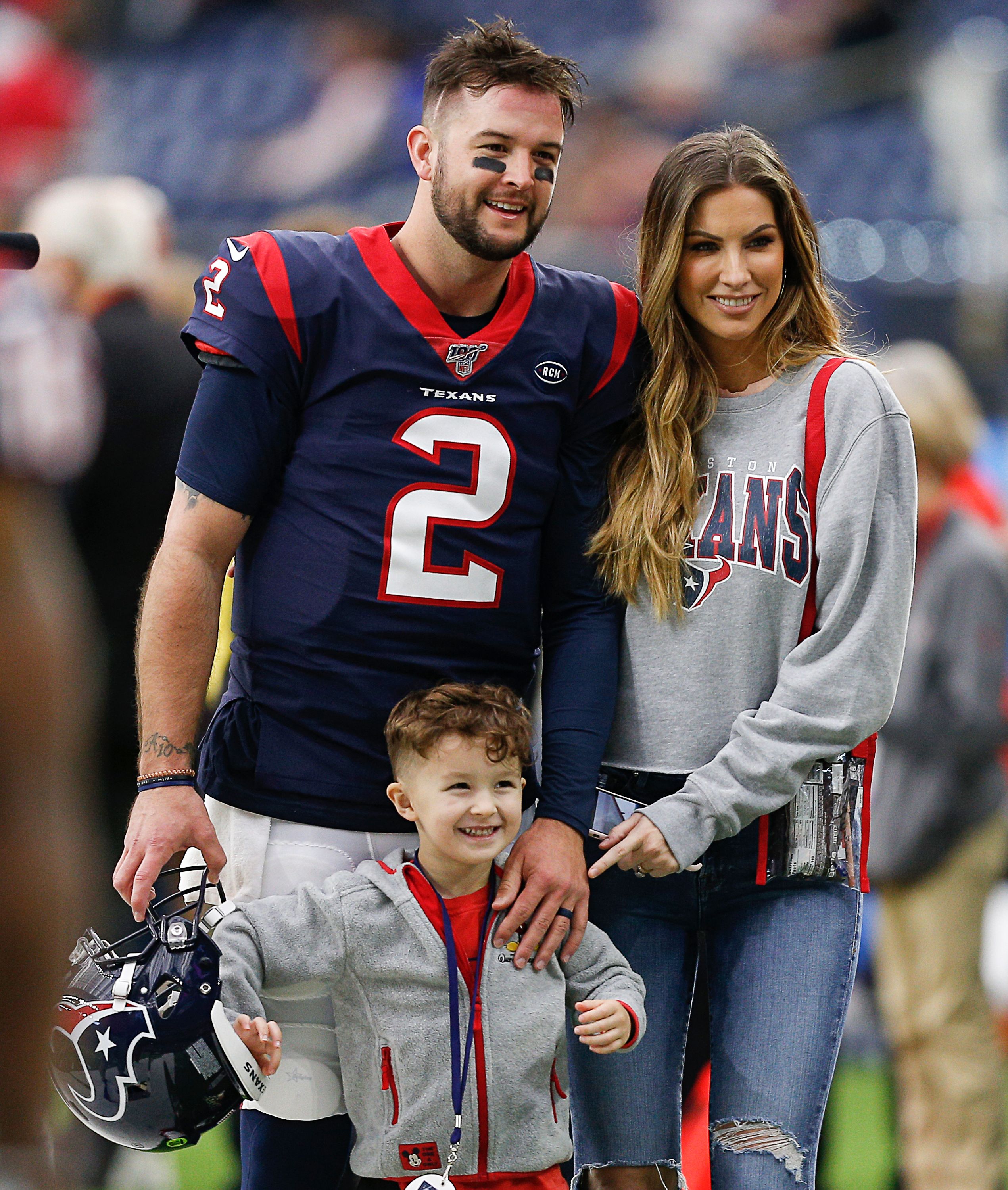 AJ McCarron, his wife Katherine Webb-McCarron and their son Tripp at NRG Stadium in 2019 in Houston, Texas | Source: Getty Images
ANOTHER MCCARRON ON THE WAY
NFL's most adorable and romantic couple are ecstatic and have shared the joy with all their fans on Instagram. Katherine is now well into her second trimester and expected to deliver in the Spring.
Since the McCarrons already have two boys, fans were hoping for some sugar and spice this time around, but it's another boy, a candidate for the 2040s NFL draft, along with his big brothers.
Katherine admitted that having two toddlers that require attention 24/7 has cut drastically into her romantic time with her husband.
MOTHER OF THREE
This means that Katherine will be holding down the fort with three kiddies under the age of five by next summer -- a daunting challenge for any woman. She admitted wryly:
"PSA- prayers needed for my sanity!"
Katherine had shared her delight at recovering her figure after Cash's birth just a little over a year ago, and now she is once again flaunting the cutest baby bump.
We can expect the model, who bounced back enviably quickly after having two babies in three years, to win back her amazing shape just as quickly after giving birth to baby #3.
BABY JEALOUSY
But having the second baby brought some added troubles in the shape of sibling jealousy. Big brother Tripp, who was used to getting his mom and dad's undivided attention, was not impressed by Cash's arrival. Katherine revealed:
"Tripp often feels jealous of me holding Cash, so sometimes he just crawls up and makes space for himself."
BABY FEVER
Katherine admitted that having two toddlers that require attention 24/7 has cut drastically into her romantic time with her husband. The model looks back wistfully at date nights with AJ.
And, of course, like most moms, Katherine barely has time for herself, and she revealed that she is often stressed and moody. Hopefully, this will not be aggravated by the arrival of the new baby.
SOCIAL MEDIA LOVE
Katherine and AJ met back in 2012 when a friend tagged them both in the same post. AJ started following the former Miss Alabama, texts and phone numbers were exchanged, and they started dating.
AJ was at Alabama State University at that time, and playing football, of course. In 2014, when he was drafted by the Cincinnati Bengals, he proposed to Katherine.
AJ's budding NFL career ended up being of benefit to Katherine too. Being the girlfriend of an NFL star raised Katherine's visibility, and she went from a struggling model to the cover of Sports Illustrated.
Work was pouring in, as were offers from Hollywood that promised a break into acting if Katherine chose to pursue it. Katherine didn't. After one short year in the limelight, the model was ready to settle down.
In 2014, Katherine and AJ were married in a romantic ceremony in Orange Beach attended by 10 groomsmen and 10 bridesmaids. Among their wedding guests were celebrities and NFL stars.
Six years later, AJ and Katherine are the proud parents of Tripp and Cash and anxiously awaiting the arrival of their third boy. It remains to be seen if there will be a fourth McCarron baby hitting the cradle in 2023.
Please fill in your e-mail so we can share with you our top stories!