Remy Ma Looks Cute Makeup-Free as She Flaunts Hairdo with Trendy Orange Color on the Side
Remy Ma is feeling herself in a new video of her showing off her new lace wig with an orange streak on the left side right above her ear.
Rapper Remy Ma is giving us another new hair look as she unveils a black lace wig with an orange streak running down the left-hand side. The mom of one revealed in July that she was expecting baby number 2 with her husband, rapper, Papoose. 
A make-up free Remy shakes her head from side to side, moving her wavy shoulder-length hair before she begins running her fingers through it. Her edges have been blended in so well, it almost looks like her real hair.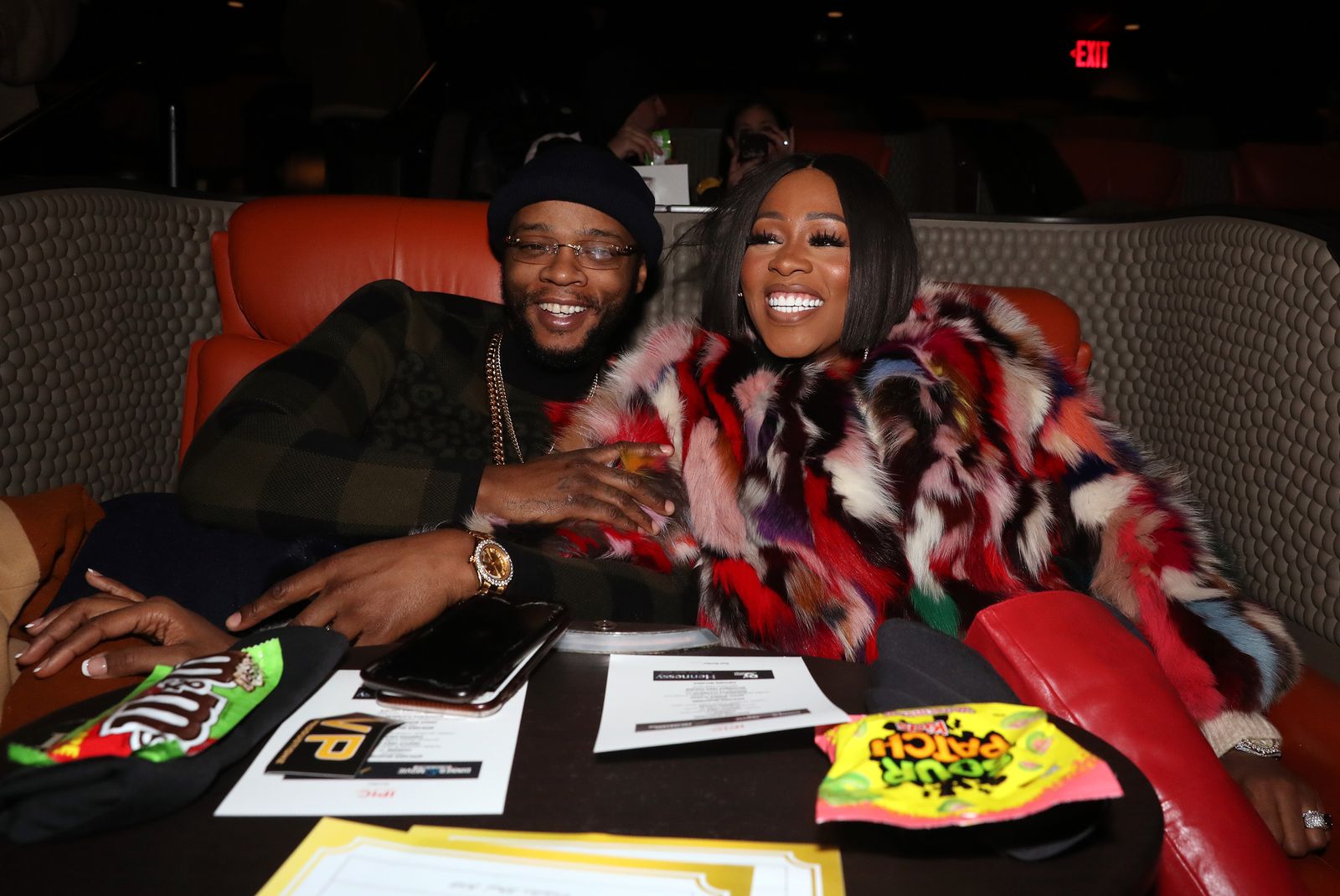 She's wearing a black, see-through crop top over a black bra, and big hoop earrings. Her track, "Melanin Magic" can be heard playing in the background.
The overall response is a big thumbs up from followers, including a stamp of approval from hot97. One commenter, though, seems to long for the old days which were inspired by blonde wigs, writing: 
"Will we ever get the "half black-half blonde" Remy back?"
They are of course referring to the days when Remy used to rock a black straight waist-length wig with blonde bangs. This was the look she wore when she collected her 2005 BET Best Female Hip Hop Artist Award.
The following year, she wore the same wig, only this time, instead of it being straight, it had wavy curls in it. She's also been known to pull off a full blonde wig. 
The coronavirus pandemic has been strenuous on most people, but Papoose has opted to look on the bright side of things.
In July, Papoose was thrilled to announce the couple was expecting their second child. This, after the "Love & Hip Hop: New York" stars shared the pain of Remy having suffered an ectopic pregnancy.
Following the incident, the couple looked to in vitro fertilization (IVF) but were shocked to learn of the high costs involved in the process. Remy questioned the way the healthcare system was set up, stating:
"I can use my health insurance to not have a child, if I want to, but not to conceive." 
However, by October, Papoose had to clarify what he referred to as a misunderstanding, saying that Ma was in fact not pregnant. He did this on an Instagram chat with Jenny Boom Boom of Hot93.7. 
Having started the procedure of in vitro to conceive again, Papoose explained that people misunderstood his excitement of announcing they were going to have a baby next year, with the misinformation that Ma was already pregnant.
Aside from her daughter, Reminisce, who Ma shares with Papoose, she has a son named Janafi from a previous relationship. Papoose has three daughters from previous relationships named Dejanae, Shemele, and Destiny.
The coronavirus pandemic has been strenuous on most people, but Papoose opted to look on the bright side of things. He has loved the time he has gotten to spend with his wife and daughter, Reminisce Mackenzie, born December 14, 2018.