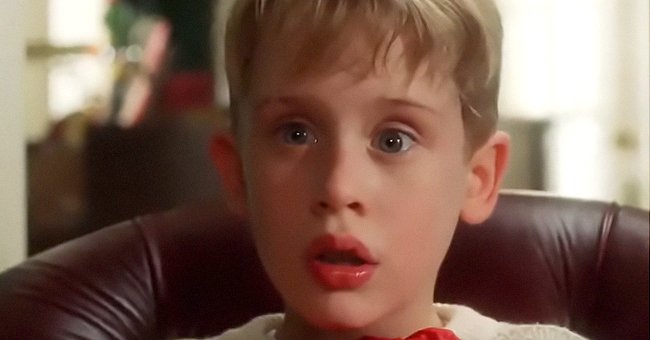 Youtube/Elgan Official
Glimpse inside the Real 'Home Alone' House — the Iconic Residence at 671 Lincoln Ave

"Home Alone" remains one of the most beloved classic Christmas movies of all time. Take a glimpse inside the real home where the film was shot.
"Home Alone" premiered three decades ago and told the story of how young Kevin McCallister used a series of tricks to prevent his home from being robbed by bandits after his family accidentally left him behind.
That iconic home is located at 671 Lincoln Avenue, Winnetka, Illinois, and will remain forever in the hearts of the movie's fans. These fans can visit the house to view its exteriors, but maybe not its interiors.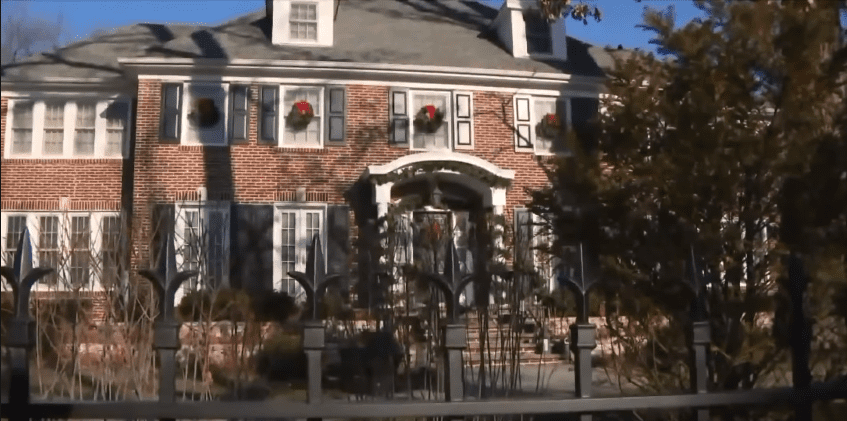 Front view of the "Home Alone" mansion | Photo: Youtube / CBS 17
However, they got a chance to see its interiors in 2011 when the red-brick Georgian-Colonial home was put up for sale. Realtor Marissa Hopkins shared a video on YouTube, showing as she did a tour of the beautiful home's interior.
She began the video by standing in front of the door and giving a brief introduction before knocking. At first, Hopkins hesitated to touch the doorknob as she gave a cheeky nod to one of Kevin's traps.
Hopkins smiled and said there was nothing to worry about as the homeowners were expecting visitors. The home seller, John Abendshien, revealed "Home Alone" producer John Hughes was interested in filming in community settings.
It is very much different from what fans might have expected.
Abendshien added that Hughes grew up in the North shore and wanted his sets and backgrounds to have a real-world, true neighborhood, and home ambiance.
Such qualities perfectly describe the "Home Alone" house. Hopkins showed the iconic staircase used in the film. However, it looked different from the one where the movie's character, Marv, slipped down from.
John's wife, Cynthia Abendshien, explained that the staircase was not suitable for sledding. Hence the team built a ramp over the stairs, which Marv sled down on.
John and Cynthia purchased the home in 1988 for $800,000. It sits on half an acre of land and is complete with six bathrooms and six bedrooms. Hopkins showed the kitchen, which was not so different from the one in the movie.
Though there are similarities between the home's interior and the movie, it is very much different from what fans might have expected. However, for the most part, the house remained the same between the film's premiere in 1990 until 2012 when it was sold.
Hopkins noted that the images showed how the house was when the movie was filmed. She added that the home's current owners have made changes that make it look different from the movie.
According to her, the new homeowners, who bought the property for a reported $1.58 million, enjoy their privacy, which she hoped the movie's fans would respect.
Please fill in your e-mail so we can share with you our top stories!