See Royal Family's Christmas Cards through the Years – from King George V to Prince William
Since the early 1900s, the Royal Family has been spreading holiday merriment across the country and on social media through their snaps for their annual Christmas cards. 
Sent every Christmas, the card-giving tradition of the Royal Family started several decades ago, where sweet messages are sent to their friends and acquaintances. 
From King George V and Queen Mary's messages to Prince William and Duchess Kate's picture with their children, take a look at the royal's most cheerful holiday cards through the years.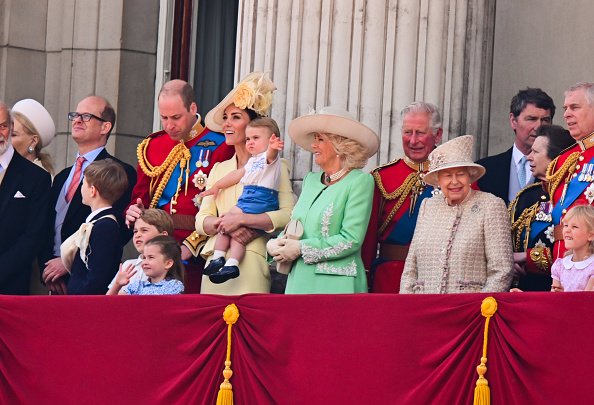 When their reign began in 1910, Queen Mary and King George V didn't let the Christmas spirit go away, amid the first world war in 1914.
As a way to cheer up the soldiers stuck in war during the holiday, the royal couple, sent them hand-written Christmas cards. The message reads:
"With our best wishes for Christmas 1914. May God protect you and bring you home safe."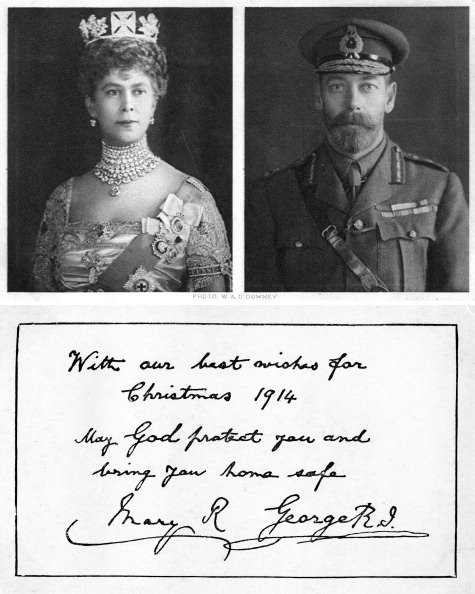 Inspired by her grandparents, then-Princess Elizabeth and now the reigning queen also shared her sweet message to the fighting British troops during World War II in 1942.
She sent a printed Christmas card with a handwritten note at the bottom of her lengthy message. Besides the words was the image of a young Elizabeth.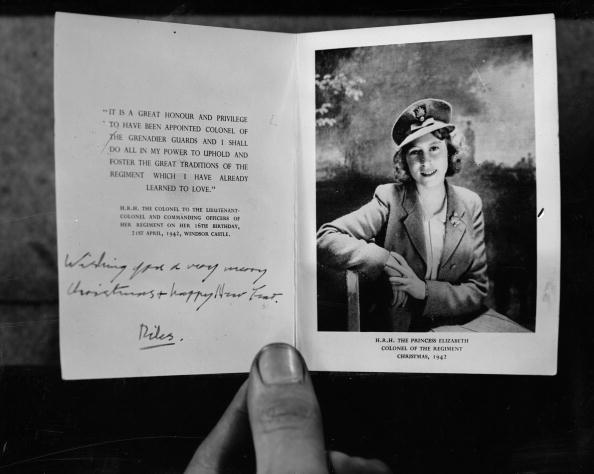 Prince Charles and Camilla sent out their cards in full color in December 2012. The following year, the couple showed off their regal look in their Christmas cards with a short yet sweet note.
The Royal family has gotten creative in sending out cards in the following years. Most of their cards now have never-before-seen pictures attached to them.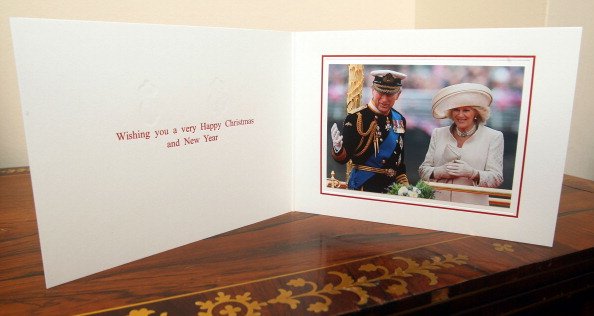 In 2018, Prince Harry and Meghan Markle, the Duke and Duchess of Sussex used a picture from their wedding reception at Frogmore House as their Christmas card. 
Harry and Meghan, who are in their wedding outfits, are shown sharing a warm embrace with their hands intertwined at the back while watching beautiful fireworks from afar. 
For their Christmas card in 2019, Prince William and Kate, along with Prince George, Prince Louis, and Princess Charlotte, used a summer holiday picture.
The Duke and Duchess of Cambridge's family snap looked personal as the family of five posed in the sunshine beside the vintage khaki-colored motorbike.
The Cambridge Household family Christmas card this year features The Duke and Duchess of Cambridge with their three children, Prince Louis, Princess Charlotte and Prince George on a motorbike and sidecar ❄️🎄 pic.twitter.com/pNg3zPJXqS

— Benjamin Wareing (@BenjaminWareing) December 18, 2019
For this year, the Cambridges unveiled their latest image for their Christmas card. William and Kate's endearing picture appeared to be taken from a recent family getaway.
William and Kate sat on hay bales as they posed in their sweaters along with their kids, who all beamed with happiness. They made piles of chopped woods as their background for their picture.
Prince William recently honored servicemen and women deployed overseas. He disclosed to them that the country is appreciative of their services.
From old hand-written messages to the new and modernized ones, the evolution of the Royal family's Christmas cards will continue in the next generation.